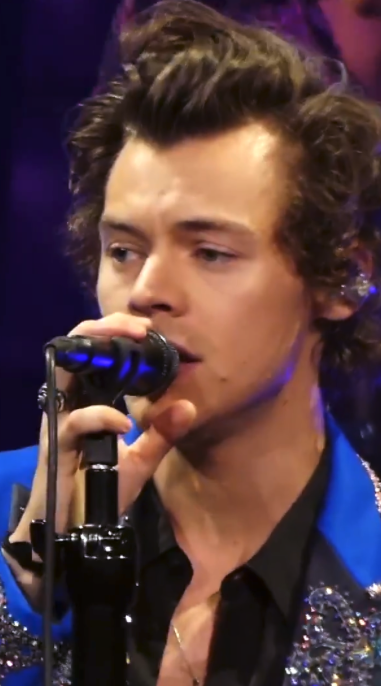 In early December, Harry Styles released his new album "Fine Line." While his sweet voice and catchy songs are lovable, they're not the only things Styles has up his sleeve. Recently, his unique fashion sense has been the talk of the town, and for good reason too. He isn't afraid to take risks, which makes for a memorable fashion statement. 
Styles is influenced by iconic flair from the 60s and 70s. His collaborator and stylist, Harry Lambert, helps pull the different looks together. "It's time to try something new and hopefully shock and inspire in a different way," he told Vogue. "I know the fans love his outfits, so hopefully they will love what's to come." 
When Styles famously wore a sheer Gucci blouse, accompanied by painted nails and a single pearl earring at the 2019 Met Gala, fans erupted with excitement. Many took to Twitter with reactions such as, "Harry STYLES is back!" and "Am I crying over Harry Styles right now? Yes." Many even started trying to find dupes for his blouse! 
Styles made an impression that day and fans were hungry for more.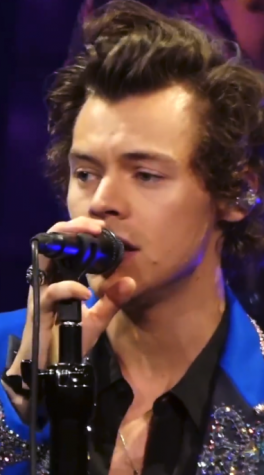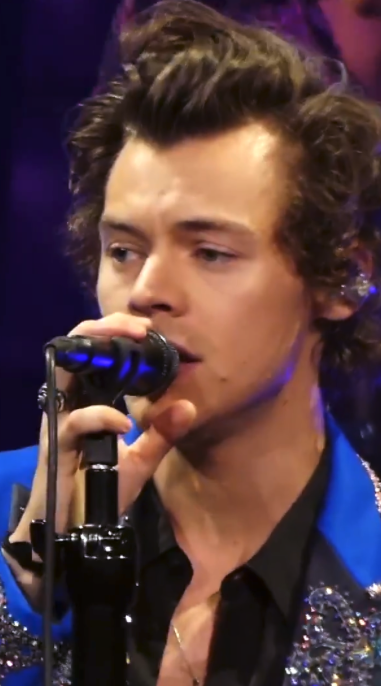 When it comes to his fashion, Styles is extremely versatile; he never sticks to one particular style. However, there are a few key elements that stay true to the iconic looks he draws his inspiration from. Styles plays around with colors, texture and patterns. For example, take a look at his glitter suit on "Saturday Night Live"; it was a showstopper. 
Take some fashion advice from Styles: Try to mix and match two different colors that you wouldn't think would go together. It is all about trial and error. Or, go in the complete opposite direction and go for a monochromatic look. 
When it comes to button-downs, Styles prefers to keep the buttons open. It makes the outfit look more free. Check out the "Fine Line" album cover photo for reference. The photo was taken by fashion photographer Tim Walker, who is also known for mixing outrageous style, such as Styles', with outrageous set designs.
Another regular part of Styles' outfits are his accessories. In all his outfits, he has fun with different jewelry, hats, nail colors and more. Rings seem to be his staple piece, however, as he can be seen with a set no matter the outfit. 
As his outfits might vary, one thing is truly consistent: Styles is blurring the line between masculine and feminine energy.
 Although this is not new, as style icons like Prince, Freddie Mercury, Elton John and more have done just that, Styles continues to rewrite the masculinity of fashion while adding his own unique touch. 
Styles continues to make ripples in the industry with his music and fashion risks. This just leaves us with one question: What will he do next?