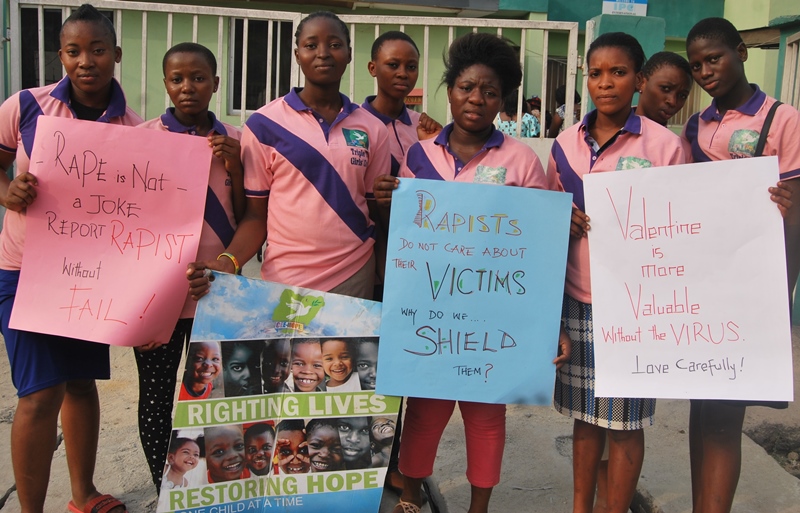 CEE-HOPE NIGERIA from Wikimedia
The Nigerian state of Kaduna enacted a law on Sept. 16 that allowed the surgical castration of men and strelization of women convicted of raping children under 14, according to the Associated Press. The decision's motivation comes from a surge in reports of rapes against women and girls during the months of COVID-19 restrictions.
Following castration, they will be promptly executed. A woman convicted of raping a child under 14 will have her fallopian tubes surgically removed. The previous law carried a maximum penalty of 21 years of imprisonment for the rape of an adult and life imprisonment for the rape of a child. Kaduna's new law is the strictest against rape in Nigeria, the most populous country in Africa.
According to the New York Times, Nigerian Minister for Women's Affairs Paulen Talen said in Dec. 2019 that two million women and girls were raped in the country each year. This June, she said the typical rape rate had tripled due to women and girls being locked down with their assaulters during the pandemic. 
Later that month, Nigerian governors declared a state of emergency due to the alarming increase of gender-based violence against women and girls. Women's groups in Nigeria have called for tougher action regarding the rape crisis, such as the death penalty.
Gov. of Kaduna Nasir Ahmad el-Rufai stated, "Drastic penalties are required to help further protect children from a serious crime," according to the Associated Press, which resulted in the castration and sterilization law. The new law also states that any man or woman convicted of raping someone over age 14 will face life imprisonment.
In Nigeria, reported cases of rape increased during the first few months of the COVID-19 pandemic. Nigerian police reported more than 700 rape cases between January and May of this year. According to the International Centre for Invesgitative Reporting, the National Bureau for Statistics recorded that Nigerian police reported 2,279 cases of "rape and indecent assult" in 2017. With 717 cases reported in the first five months of this year, the number is on track to exceed recent numbers of reported cases of rape in Nigeria. However, according to the New York Times, rape in Nigeria is underreported, as it is seen as a "family matter" or a taboo. One study estimates that only two of 40 cases of rape (5%) are reported due to "arduous legal requirements needed to prove the cases and the associated stigma." With a notoriously corrupt police force as well, it is likely that the total number of rape cases is significantly higher.
One Nigerian lawyer, Chidi Odinkalu, told the New York Times that the law may make it even more difficult to reduce sexual violence in Nigeria. "You're going to get fewer cases of rape and sexual violence reported," Odinkalu said. "What's wrong with life imprisonment?" Most rapes in Nigeria take place in marriage, so he argued that women, especially if they are younger than 14, were less likely to come forward to implicate their husbands in a crime that's punishment is castration.
Nigeria has 3.5 million child brides, the third highest amount in the world, according to the New York Times. One of Nigeria's current presidential candidates, Admad Sani Yerima, married a 13-year-old Egyptian girl in 2010. He defended himself saying the Prophet Muhammad "did marry a young girl, as well." 
Nigerian writer OluTimehin Abegbeye, in her Op-Ed in the New York Times titled "Nothing Happens When Women Are Raped in Nigeria," stated "The truth is, the pain of women and girls — including the kind of pain caused by sexual violence — simply isn't a big deal in Nigeria."
Multiple professors at John Carroll were contacted to request their opinions on this crisis, but none were able to comment.