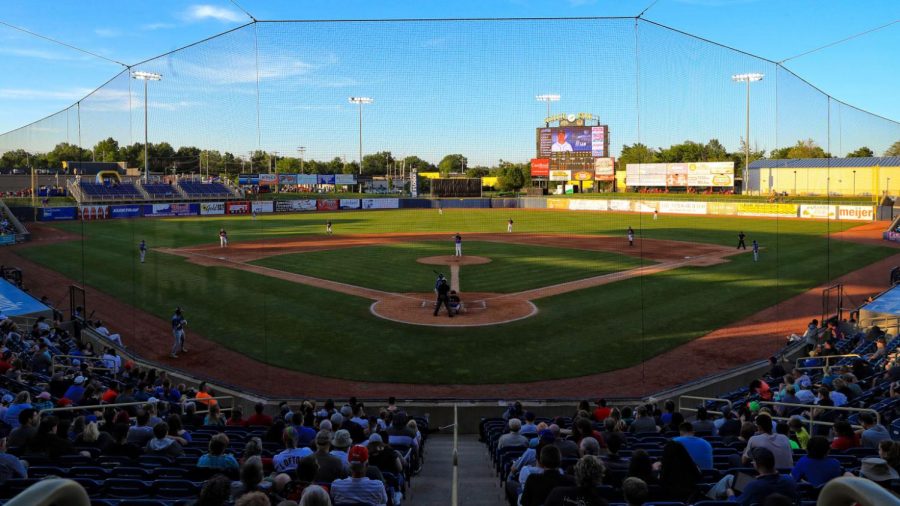 The North Coast Athletic Conference and NCAA Division III Baseball has decided to have its championship games at Classic Park, home to the Lake County Captains in Eastlake, Ohio, for three consecutive years from 2024-2026. 
For the 2020-2022 season, the championships were played in Perfect Game Field at Veterans Memorial Stadium in Cedar Rapids, Iowa. This will be the first time Eastlake has hosted the NCAA Division III Baseball Championships. 
Sports have been put on hold over the past few months from the Ohio Athletic Conference postponing sports until Dec. 31 to limited or no fans at professional sporting events. The athletics world has been rocked for many of our student-athletes. This championship announcement comes as some good news.  
The Captains are a Single-A team affiliated with the Cleveland Indians. The Blue Streaks will be able to play on the same field as MLB stars Francisco Lindor and Jose Ramirez. Those two players have come through the Captains' pipeline, paving the way for young athletes around the world.
 "We're thrilled to welcome the NCAA DIII Men's Baseball National Championships to our ballpark,'" said Captains General Manager Jen Yorko via MiLB.com
This event will put Ohio in the spotlight, as it has not hosted an event since 1987 when Marietta hosted the NCAA Division III Championship games. Not only will it allow for Cleveland fans to watch more DIII championship baseball games, but it will also be economically beneficial to the city of Eastlake. These championship games are expected to bring around $1.5 million to the surrounding area, according to MiLB.com.
John Carroll University's Schweickert Field is 14 miles from Classic Park.