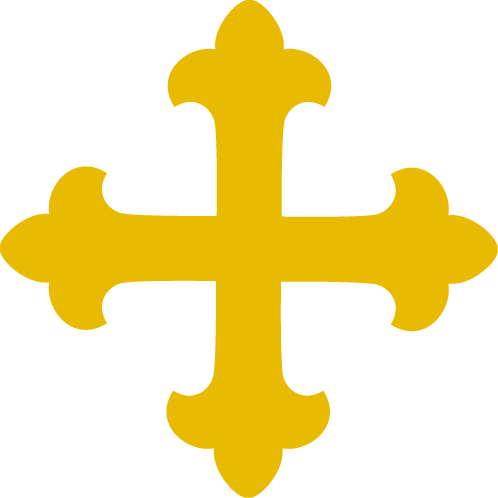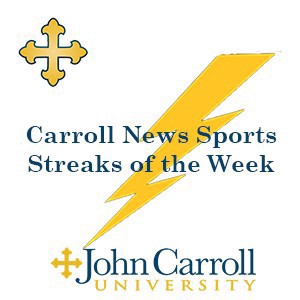 Each week The Carroll News sports section names five Blue Streak athletes "Streaks of the Week". Congratulations to this week's athletes on their outstanding performances.
Senior Danny Disbrow, Football
Danny Disbrow
Against the Capital Crusaders on Oct. 9, Disbrow totaled a season high 59 receiving yards, adding a 39-yard touchdown score. He leads the team in touchdowns with three and is second on the team in receiving yards with 197.
Sophomore Sarah Calabrese, Volleyball
Sarah Calabrese
Calabrese led all players in kills (9) and digs (14) in JCU's 3–0 win on Oct. 6 in Bexely, Ohio against the Capital Crusaders. She now has 212 kills on the season, leading the OAC and the Blue Streaks. Calabrese has now been named a "Streak of the Week" twice this season.
Freshman Mikey Burrington, Men's Soccer
Burrington scored the game winning goal in double overtime against the Mount Union Purple Raiders on Oct. 3 at Don Shula Stadium. He now has three total goals on the season, scoring against Denison on Aug. 31 and Muskingum on Sept. 29.
Freshman Brittany Dufalla, Women's Soccer
Brittany Dufalla
Dufall notched the Blue Streaks lone goal this past week against the Capital Crusaders on Oct. 6th. She has now has posted three goals on the season, with goals coming against Grove City on Aug. 31 and Muskingum on Sept. 29.
Sophomore Nolan Laughlin, Men's Golf
Nolan Laughlin
On Oct. 6, Laughlin won his first collegiate medal in the Fall Ohio Athletic Championship, with a score of 71 strokes. Earlier this season, Laughlin was a third place finisher at the 2018 John DiCillo Spring Invitational. Laughlin was also named OAC golfer of the week.