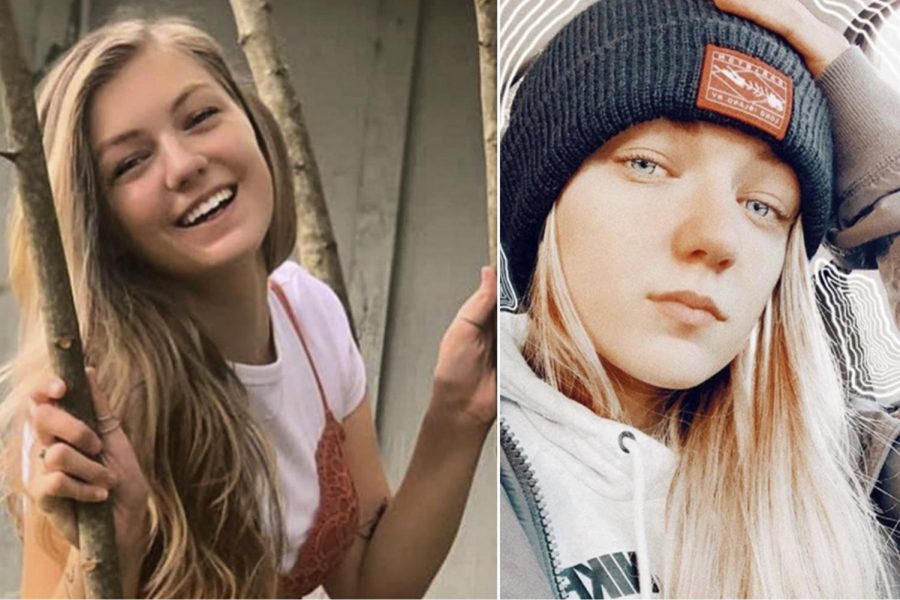 Hunt for boyfriend continues in Gabby Petito case
Gabby Petito was an innocent traveler just looking for adventure with her fiancé, Brian Laundrie. They had announced their engagement just one year prior to their big trip, where they would be leaving New York to travel to Grand Teton National Park in Wyoming. Unfortunately, things went south quickly, beginning with an argument between Petito and Laundrie on Aug. 12 in Moab, Utah. Law enforcement was called to the scene and officers described what they saw. "After evaluating the totality of the circumstances, I do not believe the situation escalated to the level of a domestic assault as much as that of a mental health crisis," Officer Daniel Robins wrote in a report, according to CNN. No charges were pressed, but the couple had to separate for the night, leaving Petito in the van and Laundrie at a motel.
The search for Petito began when Laundrie returned home without his fiancé. According to CNN, Petito's family reported her missing after 10 days, and their last communication with her occurred on Aug. 27 through text messages. They received a message from her which said, "No service in Yosemite," on Aug. 30, but they do not believe that she was the author of this text. They began to be concerned about Petito's whereabouts.
Not only has Petito's family been on the lookout for her return, but social media has been on the case, too. Paris Campbell, a TikToker with over 150,000 followers, is responsible for the virality of the Gabby Petito narrative.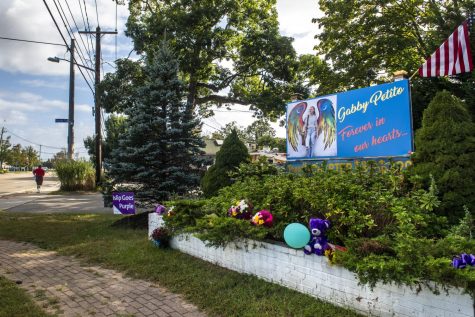 According to The New York Times, she began her series of Gabby videos by posting one with a picture of Petito with the caption, "screenshot it, share this. This girl is actively missing." Petito's case caused an uproar on many social media platforms such as Tiktok and Twitter. Many of the viewers were concerned with where she and Laundrie had gone. Hashtags such as #FindBrianLaundrie and #JusticeForGabbyPetito began trending on Twitter.
Miranda Baker reported to police that she picked up Laundrie while hitchhiking on the side of the road in Colter Bay, Wyoming according to CNN. Baker claims that Laundrie told her he was camping for a few days while his fiancé worked on posting content online back at their van. Laundrie then asked for her to stop after only 30 minutes and offered her $200 for gas money which Baker did not accept. Laundrie ended up taking the van back to Florida and arrived on Sept. 1. Gabby Petito's remains were found Sept. 19. Laundrie was last seen on Sept. 14, and is currently believed to be on the run from authorities. There is a warrant out for his arrest.
John Carroll students have something to say about Gabby's case. Mallory Dunlap '25 says "it's like the case of our generation. It's a case that we are watching and following, it's the Casey Anthony trial of our time. Social media influencers are the reason that this case has what it has right now." At the time of publication, 'Dog the Bounty Hunter' has begun searching for Laundrie. The world shares a collective hope that Petito's killer is brought to justice.