Election feature: law enforcement and gun control
Nov 3, 2020
This article is part of The Carroll News Elections Series, written by the students of the Fundamentals of Journalism class. For more information on these series, check out this introduction!
33.852. That is the number of people who have lost their lives from gun-related incidents this year, and 2020 is not even over yet. This staggering number forces us to ask the question: Should there be stricter gun control to combat the rising deaths?
Police officers and average citizens differ on opinions about gun violence and gun control. After meeting with the Students Demand Action group on John Carroll's campus, The Carroll News decided to explore those differences by talking to two candidates for sheriff in Summit County in the upcoming Nov. 3 election.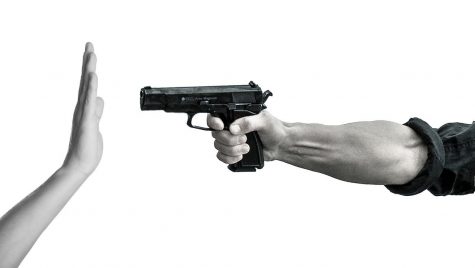 Between May and August of 2016, two Pew Research Center surveys conducted by the National Police Research Platform collected the opinions of 7917 officers, and 4538 civilians through mail and online methods. 
One part of the survey asked participants respond to their thoughts on civilians being able to own guns, laws preventing those who are mentally ill from buying a gun, a ban of assault-style weapons, background checks for anyone interested in purchasing a gun and the idea of having a federal database to track gun sales. 
For a few of the questions, both groups gave similar answers, but for the more controversial questions, the answers from the groups varied. 
With respect to the mentally ill owning guns, officers and the civilians mostly agreed that those who are mentally ill should not be able to buy a gun (95% and 87% respectively). Both groups also were in favor of background checks (88% of officers and 86% of civilians). A majority also believed that there should be a federal database to track gun sales (61% of officers agreed while 71% of civilians agreed). 
The Democratic candidate for Summit County Sheriff, Kandy Fatheree, is a 28-year veteran of law enforcement, current captain and commander of civil process at the Summit County Sheriff's office. Fatheree's Republican opponent in the Sheriff race is retired captain of the Sheriff's office Shane Barker, a 26-year veteran of law enforcement. Both candidates offered their opinions on a wide array of gun-related topics and concerns. 
Like most officers and civilians surveyed nationally, Fatheree believes that those who are mentally ill should not have guns. "There are some mental illnesses that should prevent people from having weapons and having access to weapons," she said. 
"If you have a son or daughter or husband who has been diagnosed with mental illness, then there should be no weapons in your home because you're giving them an opportunity, should they have an episode, [to use] the weapon that they need in order to do harm. We have to find a proper solution to addressing [the] mentally ill and weapons and their accesses." 
Barker shared a similar sentiment. "I am all for not having guns in the hand of people that are mentally ill, that have made threats, that have used them in the past. Mental health is huge. My deputies on the road deal with mental issues all the time, and we're trying to get better training for them, but people go to school to be psychiatrists for 10, 12 years. It's a lot of responsibility to put onto a street cop that has to think instantaneously what he or she is going to do." 
With regards to gun safety protocols, Fatheree is in favor of responsible and safe gun ownership. He continued, "I really think that if you don't know anything about a weapon you need to go take classes to learn about the weapon, and you need to make sure that you render it safe, so that your children and grandchildren cannot get their hands on it and your family experience a tragedy."
"
I really think that if you don't know anything about a weapon you need to go take classes to learn about the weapon, and you need to make sure that you render it safe, so that your children and grandchildren cannot get their hands on it and your family experience a tragedy."
— Kandy Fatheree
Later, Fatheree mentioned, "I think every single weapon needs to be registered so that we know where they're at. You have to register your car, so I don't see any reason why a weapon shouldn't be registered as well."  
The International Association of Chiefs of Police, an organization that is "the world's largest and most influential professional association for police leaders" believes in enacting a five day waiting period for people who are purchasing guns. They say this will serve as a "cooling off period" for perspective gun buyers and allow time to conduct background checks. 
The two groups questioned in the Pew surveys differed when it came to Americans being able to own guns. Seventy-four percent of officers believe civilians have a right to own guns, compared to 53% of civilians. 
In another survey, more than 15,000 police officers were asked gun control-related questions by Police1, an organization that produces a variety of content, policy and training information for officers around the country. These officers share a similar sentiment when it comes to the right for civilians to own guns and a ban on assault weapons. 
When it comes to Americans owning guns, "More than 91% of officers in the Police1 survey support the concealed carry of firearms by civilians who aren't a convicted felon or mentally ill." 
"Absolutely," said Fatheree. "I fully support our Constitution the way that our Constitution is written, and I believe that unless our nation decides to change it, I see no reason why people shouldn't exercise their right if they choose to." 
When asked the same question, Barker said simply, "Yes I do."
 The biggest disagreement found from the Pew surveys is on whether to ban assault- style weapons. Among police, 67% of say no, while 64% of civilians say yes. 
Over 91% of officers "said a ban on assault weapons would either have no effect or a negative effect in reducing violent crime," the Police1 report stated.
Talks about banning assault-style weapons have frequently been discussed in the news, especially with the recent shootings in El Paso, Dayton and Las Vegas where such weapons were used to kill large numbers of people.
Fatheree offered a unique perspective: "I truly have mixed emotions on it. I was in Las Vegas the day that the assault [mass shooting] took place from the Mandalay Bay," she said. "In fact, I had tried to talk my husband into going [to the concert] because I love country music, but he just wanted to go back to our hotel.
"We went to bed that night, heard all of the sirens, not knowing what was transpiring until the next morning," said Fatheree. "If I were going to base my opinion exclusively on that situation, I would say we wouldn't want to have assault weapons. Those who are mentally ill that have access to them, and then we end up with a mass shooting, mass murders, so I'm not sure exactly which way to go with that. I would not want to infringe on anybody's rights, but I certainly don't feel that weapons should be in the wrong hands either."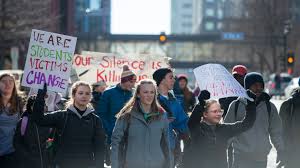 Barker, on the other hand, does not believe there should be a ban on assault-style weapons. He explained, "There was this so-called weapons ban. I believe it went from 1994 to 2004, and there was no significant drop [in gun- related incidents] with that. 
"The assault weapons [ban] has become an emotional type thing," said Barker. "Assault to me, means a fully automatic weapon, which means when you pull the trigger, it expends every cartridge that it has inside of it. Those are already illegal in the country. They've been illegal for decades." 
Unlike Barker, the IACP is in favor of banning assault weapons because "they are routinely the weapons of choice for gang members and drug dealers." 
Interestingly, the Police1 survey asked participants, on a scale between one and five, from least to most important, how important legally-armed citizens are in reducing crime. Seventy-five percent of officers believed strongly that legally-armed citizens reduce crime and answered four or five on the survey question.
In response to these figures, Fatheree said, "I don't know about reducing crime, but certainly if you are armed, you're more prepared to defend yourself and your family than if you're not armed." 
Barker concurred with the majority of officers in the survey. "I would absolutely agree with that. If it's a trained, competent, mentally-sound individual, [then] yeah. It does prevent crime because there's about 900,000 police in the country, and we can't be everywhere," said Barker. "We generally respond to crimes. It's pretty rare that we are able to get to someplace while [a crime] is going on, so yes I would agree with that overall."   
With an average of 100 people dying every day from gun violence and many more injured, should there be stricter laws and gun control legislation in our country? This question has been asked by many, including journalists, politicians and civilians. 
In another survey conducted by Pew Research Center in September 2019, 60% of Americans surveyed believe there should be stricter gun laws in the U.S. That number is up 3% from 2017.
The IACP believes in "legislation and policies that seek to improve the safety of our communities, which in turn enhances the safety of law enforcement officers." The association is in favor of putting in place responsible measures to ensure gun safety but does not directly say that they are for gun control. 
Fatheree and Barker were asked if they have the same opinion on tougher gun laws as the majority of Americans surveyed.
"As far as any other restrictions on it, I can't think of any that I would [favor] specifically," said Fatheree. She also mentioned that the mentally ill should not have weapons or have access to them.
She added, "As a law enforcement officer, we don't write laws. We can make some recommendations. Obviously, you want everybody to be safe, and you don't want to infringe on anybody's rights." 
Barker is against stricter gun laws "because the places that they're the strictest — Chicago is a great example — the gun laws there, I don't think you're allowed to own a handgun in the city, but the murder rate there is skyrocketing, especially recently," he said. 
"When you ban anything or you prohibit anything, the law-abiding citizens would follow the laws and turn the guns in, but the criminals, they're going to find a way to get those [weapons]."
While opinions on gun-related issues and gun control come and go, the many families who have suffered the loss of a loved one to gun violence remain ever present.  
As the story ends, 35,002 people are dead: 1,150 more died from gun violence between the time I started writing this story and the time I finished it.