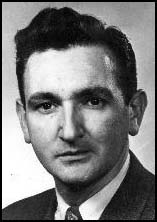 David William Ferrie stands out as the sole former John Carroll student whose name has been linked to a conspiracy theory involving the assassination of the President of the United States. On Mar. 1, 1969, Jim Garrison, then-district attorney of New Orleans, LA, arrested businessman Clay Shaw and charged him (along with Ferrie) with conspiring to assassinate President John F. Kennedy.
In this theory, Garrison proposed that Lee Harvey Oswald was not the killer and was instead simply a "fall guy," with other nefarious actors involved. Garrison's theory raised doubts about Lee Harvey Oswald's sole guilt and suggested a more intricate plot. While Shaw ultimately wasn't convicted, the enduring intrigue around the case eventually led to Oliver Stone's 1991 film "JFK."
Garrison's inquiry is a portrayal involving Oswald, the assassin and three individuals: Ferrie, Carlos Quiroga and W. Guy Bannister. Ferrie played a significant role in this investigation as he was briefly associated with Oswald in a Civil Air Patrol unit. Following the assassination, Ferrie was arrested in New Orleans on suspicions of involvement with Oswald but was later released.
As current students set out on their promising journeys, it's crucial to reflect on those who have been part of JCU's history. Some past Blue Streaks represent stellar examples of people we can strive to emulate, like Tim Russert, while others, like Ferrie, serve as cautionary, tragic tales. But before he got caught up in the whirlwind of conspiracy theories surrounding the assassination of JFK, Ferrie walked the same campus that current Blue Streaks stroll through today.
Records from the Registrar at John Carroll University show that he attended JCU and St. Mary's Seminary in 1935 and immediately began to make a name for himself on campus; although he would not complete his college degree here. Ferrie later transferred to Baldwin Wallace University and graduated in 1941.
Brent Brossmann, Chair of the Tim Russert Department of Communication, explored the influence of the film on viewers' beliefs in his dissertation. He grappled with the tension between recognizing multiple valid interpretations of events while rejecting the notion that all interpretations are equally valid. JFK's assassination served as a key example to test his theory. Brossmann's extensive research made him highly knowledgeable about the conspiracy theories related to the assassination, the film, and David Ferrie.
"He was an important student here at one point, but in this instance, he clearly was not a credible witness. That also doesn't mean he's guilty though," said Brossmann
Mar. 30, 1938 issues of The Carroll News reported that a committee, led by Ferrie, was appointed to establish a memorial to honor the patron saint of the university, John Carroll, with plans to erect a seven-foot statue in full episcopal regalia made from Vermont Granite, costing approximately $2,500, and funding to be solicited from alumni and friends of the University. However, this specific statute would never be constructed.
Ferrie also appears to have been well-liked among his peers. As in that same issue, the article, "Double Talk" a recap of events at Carroll and quippy stories stated, "For some really amusing anecdotes, listen in on Dave Ferrie when he's in a storytelling mood."
Beyond storytelling, he was an involved debater. The Mar. 10, 1937 issue of The Carroll News featured an interview with Ferrie, in which he explained an upcoming conference for the Northeastern Ohio Debate League that the John Carroll University Oratorical Society would host. Ferrie was placed in charge of the context and made arrangements for the tournament that would accompany the conference.
Outside debate, Ferrie served on the Patron Committee for The Little Theater Society's 1937 production of Murder in the Cathedral by T.S. Elliot coupled with his work as a Feature Writer for TCN. The records from the Registrar at JCU also noted Ferrie as the president of the Men's Glee Club.
Surprisingly, Ferrie's family left a mark on JCU too. His father made an immediate impact on JCU as well. On Oct. 30, 1935, The Carroll News reported that "Police Captain James H. Ferrie of the Cleveland Police Force…donated an altar for the Students Sodality Chapel at Carroll."
In 1959, Ferrie found an outlet for his political fanaticism in the anti-Castro movement. Two years later, the House Select Committee on Assassinations found that he "began working with Sergio Aracha Smith, head of the Cuban Revolutionary Front delegation, in New Orleans."
The same report by the HCSA noted that Ferrie was also involved in the 1961 raid on a munitions dump in Houma, LA. Then, Ferrie mysteriously took a vacation during the April 1961 Bay of Pigs invasion, although his involvement is unknown.
On Aug. 8, 1961, he was arrested for contributing to the delinquency of a juvenile. Three days later, police apprehended him for a crime against nature on a 15-year-old boy and indecent behavior with three others.
However, Ferrie would not testify in Garrison's case as he passed away on Feb. 22, 1967. At first, many speculated that he committed suicide, but an autopsy revealed he died of a brain hemorrhage.
Looking at where Ferrie ended up, Brossmann advises current John Carroll students that we can learn an important lesson from Ferrie.
"If you want to emulate what he did while he was [at JCU], go for it. I think he did great things while he was here," Brossmann said, "and don't emulate what came after, learn from it. We use our history to learn and we learn great lessons and we learned tragic lessons and David Ferrie is a tragedy at every level."
Ferrie stands out from the thousands of Blue Streaks that have walked the John Carroll Campus in University Heights, OH. Many go on to do great things but others, like Ferrie, demonstrate how one's life can change for the worse just as easily as it can change for the better.