Wildfires Wreck West Coast
Jack Giba, The Carroll News
September 16, 2020
Wildfires have raged across the West Coast, costing millions in damages and displacing thousands over the past few months. Wildfires in California alone have burned over 3.3 million acres of land this year, an area larger than the state of Connecticut, according to the Associated Press. As of Sept. 13, there were 29 major wildfires in California, with 36 smaller fires being contained on Sept. 12. There have been 24 fatalities and over 4,100 structures destroyed since Aug. 15, according to California Daily Wildfire Update.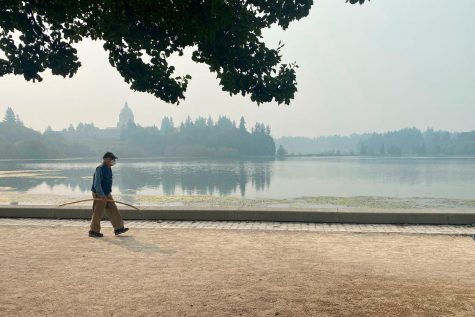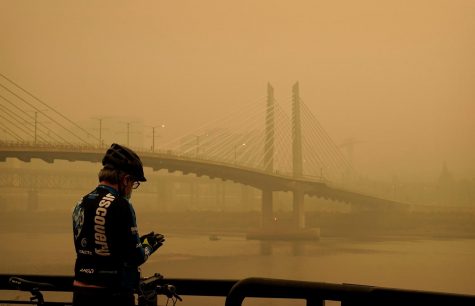 AP News reported on one wildfire that was sparked from a now-viral gender reveal party, which caused Yucaipa, a city east of Los Angeles with a population of 54,000, to evacuate residents. 
The fire began at El Rancho Dorado Park, where a family went into a field and set off a pyrotechnical device, which swiftly ignited the tall dry grasses, according to AP News. The conditions were ideal for a wildfire: temperatures higher than 100 F, low humidity, dry vegetation and a breeze.
Surprisingly, this is not the first time a gender reveal party has ignited a forest. In 2017, a massive wildfire erupted from the explosion of a gender reveal device southeast of Tucson, Arizona, in the Santa Rita Mountains foothills, according to AP News. Dennis Dickey, an off-duty border patrol agent, who had shot a tannerite target mixed with colored powder to reveal the gender of his unborn baby, was responsible for the explosion. The explosion resulted in the Sawmill Fire, which burned through 47,000 acres of land (73 square miles). According to Wildfire Today, at least 799 firefighters worked to put out the Sawmill Fire, with damage costs totaling at approximately $8.2 million. Dickey was charged with a misdemeanor and sentenced to probation.
Cities across the West Coast, such as San Francisco and Portland, were shrouded in smoke this week from the fires, which blotted out the sun, providing an apocalyptic atmosphere — some of the most startling effects the blazes have had. Both cities are suffering from a drastic decline in air quality, amongst the world's worst, while other cities, such as Washington's capital Olympia, also face threats to air quality from the surrounding fires in the Pacific Northwest. For public health officials, compromised air quality compound concerns surrounding those most vulnerable to COVID-19.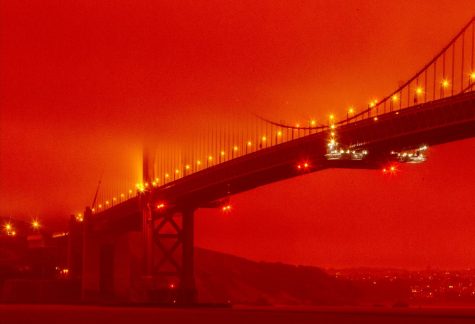 According to AP News, the Federal Emergency Management Agency declared 43 California wildfires disasters in the two decades from 1980-1999 (only a fraction of wildfires are designated disasters by FEMA). In Oregon, no wildfire disasters were designated from 1980-1999, but in the past 20 years, FEMA has designated 63 wildfire disasters. From 2000 to 2019, the number of wildfire disasters in California has skyrocketed nearly seven times over, totaling 300. Of these 300, all five of the costliest wildfires in U.S. history have occurred in the last three years in California, including the 2018 Camp Fire that destroyed Paradise, California, and left 80 dead with $10.7 billion in insured losses. 
In a news conference on Sept. 11, Washington Gov. Jay Inslee insisted on calling the blazes "climate fires" rather than wildfires, as a reminder of the sweeping and detrimental effects climate change is having. "This is not an act of God," Inslee said. "This has happened because we have changed the climate of the state of Washington in dramatic ways."