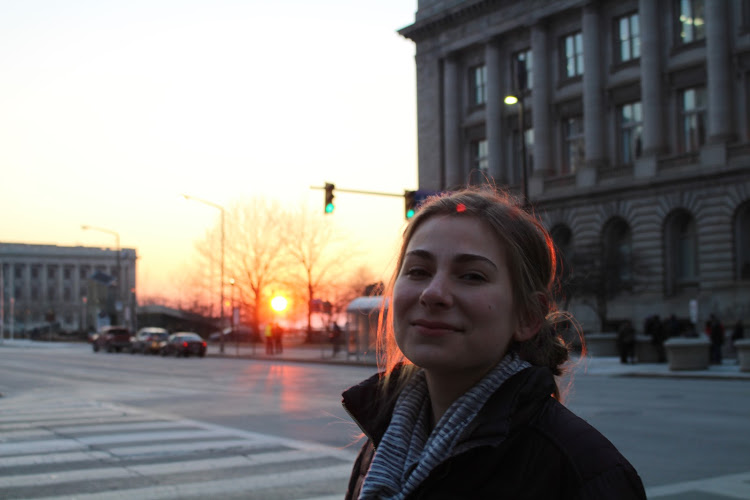 Meet Sophia Maltese, our Editor-in-Chief. She is a double major in English and digital media communications.

The recipient of numerous writing awards and recognitions, Sophia has been honing her writing skills since she was in the third grade writing short stories and plays. Sophia specializes in fiction, journalism and blog writing, but is always ready to learn about new and exciting topics, as is evidenced by her frequent trips to museums and bookstores. Her work has appeared in publications including WA Magazine, The Carroll Review, Best of SNO and the Scholastic Art and Writing Awards.

Sophia is also involved in SPJ, the Honors Program, the English Club and Writers in Residence. 
You can contact Sophia at
[email protected]
Sophia Maltese, Editor-in-Chief
Nov 19, 2020

I tried to think like Picasso for a day

(Story)

Nov 11, 2020

96% of JCU employees' major political donations were made to Democratic causes

(Story)

Nov 05, 2020

I was a poll worker in Pennsylvania – a crucial battleground

(Story)

Oct 30, 2020

Women should be priests

(Story)

Oct 25, 2020

PODCAST: Marketing expert predicts the future of higher-ed is not a 4-year degree

(Story)

Oct 21, 2020

University's draft strategic plan says restructuring is due to "falling behind"

(Story)

Oct 19, 2020

VIDEO: Alumni protest proposed tenure restrictions

(Story/Media)

Oct 08, 2020

John Carroll makes 'necessary' cuts, faculty demand transparency

(Story)

Oct 07, 2020

The new college experience: anxiety

(Story)

Oct 07, 2020

Carroll Condensed 10.7.20

(Media)

Sep 30, 2020

Art history terminations threaten our education

(Story)

Sep 28, 2020

Carroll Condensed: Sept 29

(Media)

Sep 16, 2020

Art History Department to be eliminated, tenured faculty receive termination notices

(Story)

Sep 15, 2020

Carroll Condensed — A Two Minute Look at the Week

(Story/Media)

Sep 11, 2020

Virus Models help Predict how the Return to Campus may have Looked

(Story)

Sep 10, 2020

What is tradition worth?

(Story)

Feb 27, 2020

Students claim revised UH noise ordinance targets JCU

(Story)

Feb 13, 2020

WKYC weathercaster Hollie Strano visits JCU

(Story)

Feb 13, 2020

Sports Don't Matter

(Story)

Jan 30, 2020

An Unusually Personal Column

(Story)

Jan 23, 2020

Vote Female or Vote For Real

(Story)

Dec 12, 2019

The Current Democratic Candidates Won't Beat Trump

(Story)

Nov 21, 2019

Too Many People Are In College

(Story)

Nov 21, 2019

Tobolewski replaces Bishop after he resigns as Student Gov. president

(Story)

Oct 17, 2019

Academic departments sponsor new drag show after cancellation

(Story)

Oct 17, 2019

Immerse Yourself? …In What?

(Story)

Oct 10, 2019

The Church, Censorship and Why Things Should Change

(Story)

Oct 03, 2019

No Rapport for Reporters

(Story)

Sep 12, 2019

John Carroll community in uproar over cancelled drag show

(Story)

Apr 14, 2019

Johnson responds to faculty outcry regarding academic prioritization

(Story)

Mar 27, 2019

Administration does not renew Dean Farrar's 4-year contract

(Story)

Mar 27, 2019

Faculty claim exclusion in academic prioritization process

(Story)

Mar 22, 2019

President Johnson focuses on inclusion and academic prioritization

(Story)

Feb 13, 2019

Column: Swipe right on this: Our parents' take on relationships

(Story)

Feb 07, 2019

Column: Where is God in the multiverse?

(Story)

Jan 31, 2019

We need meaning, not food – Paul Chappell talks peace with JCU

(Story)

Jan 31, 2019

JCU faculty spotlight: visiting professor William Weaver

(Story)

Jan 24, 2019

Column: School choice: a catalyst for religious freedom and social justice

(Story)