Browns Suffocate Bengals in Season Opener

The Browns overhauled their defensive line in the offseason, bringing in Za'Darius Smith to give Myles Garrett more one-on-one opportunities.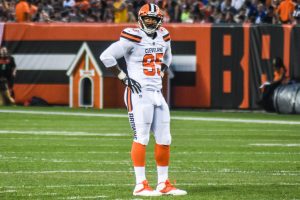 Joe Burrow, the Bengals' new $275 million dollar man, had no answer for new Browns' defensive coordinator Jim Schwartz's defensive scheme as he was pressured all day.
Burrow threw for 82 yards and only got into Browns territory due to penalties. Deshaun Watson wasn't spectacular, but did enough to pick up the defense to a convincing 24-3 win at Cleveland Browns stadium.
Unfortunately for the Browns, starting tackle Jack Conklin tore his ACL and MCL in Sunday's contest, ending his season. The Browns look like legit contenders coming out of the gate, and the Bengals offensive line needs to wake up if they want to contend.
49ers Make Statement in Heinz Field

I know it's Acrisure Stadium now, but I still can't justify using that name.
The Steelers came into this game riding the momentum of an awesome preseason, spearheaded by rookies Nick Herbig and Joey Porter Jr. Unfortunately, the 49ers completely sapped that momentum in a 30-7 rout of the Steelers.
Brandon Aiyuk torched the Steeler secondary, catching eight passes for 129 yards and two touchdowns. Christian McCaffrey did his job, rushing 22 times for 152 yards and a TD. Brock Purdy was excellent once again, proving why he deserves to be the starting QB in the Bay Area.
Dolphins Outlast Chargers in Shootout

In what was easily the game of the week, Tua Tagovailoa got the better of his 2020 NFL Draft counterpart Justin Herbert, as he threw for 466 yards, three touchdowns, and one interception.
After the Chargers took a 34-30 lead with just under four minutes left, Tua rattled off arguably the best throw of his career, hitting Tyreek Hill down the sideline on third and ten. He then found Hill again for a beautiful fade route to retake the lead 36-34.
Justin Herbert was sacked on the final two plays to ice the game for Miami. Chargers corner JC Jackson had a rough day, getting burnt by Hill and Jaylen Waddle multiple times along with having a huge mental lapse in the final seconds of the first half with a pass interference penalty that gifted the Dolphins three points. Ultimately, that decided the game.
Cowboys Embarrass Giants 40-0 on Sunday Night Football

The Dallas Cowboys went into MetLife Stadium and completely dominated their division rival: the New York Giants. Their defensive line looked incredible, sacking Daniel Jones seven times, forcing a fumble, and taking an interception to the house.
The Cowboys also came up big on special teams, forcing a Graham Gano missed field goal and blocking a field goal attempt en route to another touchdown.
Absolutely nothing went right for the Giants, as they head to the Arizona desert in need of a huge redemption against arguably the worst roster in all of football.