JCU alum is fired from Cleveland Clinic for anti-Semitic tweets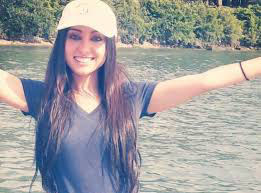 Lara Kollab, a 2013 John Carroll University graduate, was recently fired from her job at the Cleveland Clinic as a direct result of her social media posts negatively targeting Jewish patients.
Kollab, a 27-year-old American of Palestinian descent, graduated from John Carroll University in 2013, and went on to study at Touro College of Osteopathic Medicine. She was a supervised resident at the Cleveland Clinic from July to September 2018.
Although she declined to speak with various media outlets, she commented through a blog post on a personal blog post titled "My Sincerest Apologies" published on Jan. 4 she wrote "Several social media comments posted on my Twitter account years ago have surfaced recently causing pain, anguish, and a public outcry."
Kollab's malicious tweets, spanning from 2011 to 2017, mocking Jews and downplaying the Holocaust have since been removed, but were saved and posted by watchdog group, Canary Mission. Canary Mission is a group that "documents people and organizations that promote hatred of the USA, Israel and Jews of North American college campuses," according to the organization's  website.
One 2012 tweet read "I'll purposely give all the yahood the wrong meds." Yahood is a slang version of the Arabic term for Jews, Yahudi.
She also advocated for people to "destroy the homes of Jews" followed by "#iSaythatalot."
In her tweets she also supported Khader Adnan, a member of the Palestinian Islamic Jihad terrorist organization, as reported by Canary Mission.
She once compared Israel to Nazi Germany in stating "It's funny how Zionists are trying to compare BDS with the Holocaust. If anything, you're the Nazis in the situation now." In another tweet, she drew a similar comparison of the Holocaust to the modern Israeli-Palestinian conflict. Kollab wrote, "I don't mean to sound insensitive but I have a REALLY hard time feeling bad about the Holocaust seeing as the ppl who were in it now kill my ppl."
She even tied her strong feelings to an assignment while at Carroll, saying "I have to watch a movie on the holocaust and write a paper on it. I am going to be brutally unsympathetic. #sorrynotsorry."
Another tweet read "Why is the airport literally full of Jews. I just had an evil staring contest with one because he was staring. They look like settlers." She also boasted of her friend asking someone to leave his restaurant following their request for Israeli hummus, and discussed her father calling Jews "dogs."
Kollab's harsh words were met with a harsh response from her employer. The Cleveland Clinic shared a statement on the issue, according to Cleveland.com, confirming her previous employment and termination among other things.
"When we learned of the social media post, we took immediate action, conducted and internal review and placed her on administrative leave. Her departure was related to those posts and she has not worked at Cleveland Clinic since September."
Responding to Kollab's tweet regarding purposely giving Jews the wrong medications, the Clinic noted that "For first-year residents, multiple safeguards and direct supervision are required for patient care and prescribing medicine. In addition, there have been no reports of any patient harm related to her work during the time she was here."
The Touro College Twitter account said in a tweet that it was "appalled" at Kollab's words.
Kollab noted in her personal blog post,  "I wish sincerely and unequivocally to apologize for the offensive and hurtful language contained in those posts. … I pray that the Jewish community will understand and forgive me."