10 Years ago: CSDI changed their name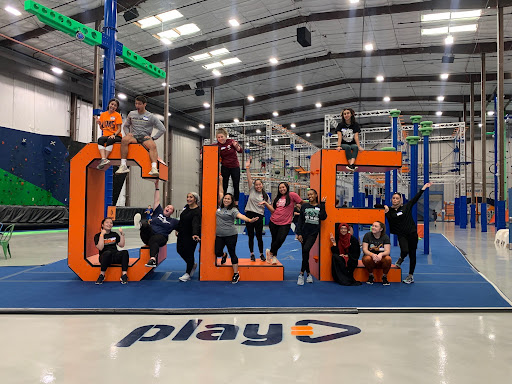 In April 2011, it was announced that John Carroll's Office of Multicultural Affairs would change its name to the Center for Student Diversity and Inclusion, CSDI. The change was initiated after concern about the inclusivity of the previous name and discussion on how to expand the outreach of the organization. 
"The Office of Multicultural Affairs had a wide umbrella and there was not enough focus on the student aspect of the organization's events and programs. [The name] Multicultural Affairs just didn't focus on that diversity and inclusion piece where the office wanted to go" said Selen Zarrelli, the Director of John Carroll's Center for Student Diversity and Inclusion.
CSDI has continued to expand its vision and create a welcoming environment for underrepresented populations on campus. Tiffany Galvin Green, the current vice president of student diversity, equity, and inclusion at John Carroll emphasizes the significance of the safe space CSDI offers to JCU students and the importance of outreach to the entire campus community. "If you are a part of any underrepresented group or feeling marginalized in a particular area, it's important to feel that you have a safe space," said Green.  
"The challenge is also to understand that these spaces are important for everyone on campus to be able to understand [that] here's my opportunity to learn about things that may or may not fit. So, for those that may be the majority there's a place where there's programming to increase my understanding. There's going to be opportunities for events where I can deliberately start to meet those that may not be in my normal sphere of influence."
The Center for Student Diversity and Inclusion is open as a resource, support system and retreat for all John Carroll faculty and students. However, when it comes to "diversity and inclusion", there are more aspects than just a student's race that needs to be taken into consideration. 
"Students could be first generation, LGBTQIA community, low socioeconomic status, or have a visible or invisible disability. We need to understand that students come from different backgrounds. So having a space like the Center for Student Diversity and Inclusion brings all those perspectives to understand, in our different departments, the importance of creating a safe space, creating an inclusive space" Zarrelli told The Carroll News. 
CSDI has developed three major programs that align with their mission to support underrepresented populations and provide leadership opportunities to promote student success. 
The program "First at JCU" was created to assist first generation college students with the overall college admission and financial aid process. CSDI has brought in guest speakers and connected students with alumni or faculty members who were also first-generation students. Whether it be help with financial aid, the admissions process, FAFSA, or other routine college tasks, CSDI has provided resources to completely fulfill the needs of their students. 
The MELT (match, empower, learn, teach) mentor/mentee program was designed to help ease first and second year students' transition to college from high school or a previous institution. A MELT mentor is now a paid position on campus and the mentors help their mentee adapt to JCU academically, socially, mentally, and professionally.
 "Students that are interested first fill out a registration form where we ask them about themselves, what they plan on studying, and what they want to get involved in. We also have them anticipate where they'll need support—that could be anything from time management or navigating JCU with an identity that is underrepresented on our campus" said Angela Aviquivil, CSDI's Graduate Assistant and MELT program coordinator. Once students are registered, they are paired with an upperclassmen mentor that shares similar experiences or interests and that mentor can become their go to person on campus. 
The newest program addition to CSDI is the WayFinders program which was initiated in the fall of 2020. This is a grant funded program that serves historically underrepresented students such as first generation students, those from a low socioeconomic background, students of color, students with disabilities, and students that identify with the LGBTQ community. 
Kendra Cundiff, the current WayFinders program coordinator for CSDI says that "one of the main focuses is establishing micro internships. We pair them with local nonprofits and small businesses to do a variety of tasks. We've had students do anything from data research, data cleanup, we've done social media and website design, we've had office assistants, and a possible HR one in the works, which is really great for those in Boler. Also, we're actually stepping more into STEM now as well."
These micro internships are also paid positions and 20 hours a semester. They allow for experience in the professional realm to aid students with their career choices.
"The second part of the WayFinders program would be professional development workshops," said Cundiff. "We do a variety of those each semester and we are going to be working with on campus resources to bring them to CSDI. We're going to be doing a networking room, negotiation for your first salary, understanding your first job package, and we'll be doing a movie series about finding your purpose."
The program participant numbers are at an all-time high and only continuing to increase. According to CSDI's annual impact report in numbers over the years, program numbers were the highest they have been since the pandemic with 3,241 total participants during the 2020-2021 academic year.
Zarrelli emphasized how they will only continue to see these numbers increase, especially as the university transfers back to a fully in person year. "Our programs, from MELT to WayFinders and First at JCU—they are all continuously growing and it's not going to stop. Those numbers are going to go higher, and we will come up with more programs and services that will help communities that are going to be in need of our services." 
At the end of the day, CSDI always strives for their students to be successful while also ensuring they have the accommodations to truly thrive at John Carroll.
"CSDI is one of the offices here at JCU that makes me feel like I belong," says Maram Omer '24. "I love going to the CSDI office because their faculty members are happy, welcoming and always smiling. Their positive energy makes me motivated and optimistic." 
"I want everyone to have kindness in their hearts, to be welcoming," Zarrelli says. "We all come with opinions, we all come with our biases. It is our responsibility to unlearn our bias and unlearn our stereotypes and it shouldn't be any other student's responsibility. So have the kindness and thoughtfulness for all the students from different backgrounds to provide a safe space, be inclusive, and be mindful of others."
John Carroll's Center for Student Diversity and Inclusion is located in The DJ Lombardo Student Center on the second floor above the bookstore (office 202). Stop in to join students and staff on CSDI Wednesdays at 12:00 for snacks, games or just a break from the work. Also, CSDI has an adviser from the Center for Career Services in every Tuesday from 2:30-4:30 for any career or professional advice needed. On Thursdays from 2:30-4:30, the Let's Talk program at CSDI provides JCU students with free and confidential consultations with a counseling center professional. Career Chats and Let's Talk do not require an appointment.