Issues Latinx students face on college campuses
"I saw this mob of people in front of the fence and then on the steps of the student center. I just saw two people from LASA, and they were yelling at people on the other side of the fence.  I walked along towards Pacelli towards the mob, and I saw somebody reach into their backpack, and they pull out a banana, unpeel it, take the top of it, and they chuck it to the other side." 
Carlos Cruz, a John Carroll alumnus and former Latin American Student Association president, recalled this incident, which occurred when a mock border wall was erected at John Carroll in the spring of 2016. All across the fence, information about illegal and legal immigration was featured. 
"Someone saw this as a political statement. They rallied their friends, went over to CVS across the street, and they grabbed some chalk and started chalking up 'Trump 2016' in front of the fence," Cruz recalled. "Another person grabbed a bucket of water to erase the chalk in front of it, and the Trump supporter took offense to that saying that they were impeding their First Amendment right."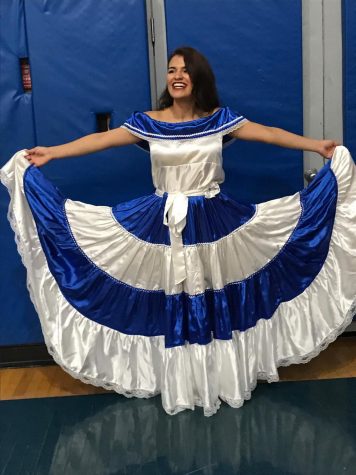 Similar issues are still relevant today. There is an underrepresentation of Latinx students and faculty at John Carroll University, according to current students who belong to LASA as well as the university's Vice President for Diversity, Equality and Inclusion Tiffany Galvin Green. This is one of the main issues Latinx students are facing, but it is not the only one, nor is it restricted to John Carroll. 
On Sept. 21, a group of 10 LASA members interviewed with members of professor Carrie Buchanan's Fundamentals of Journalism class to discuss election issues. They first wanted to focus on issues at John Carroll. 
"There is underrepresentation among students and faculty," said Daniella Flores '21, president of LASA. 
In a separate interview, Green said, "The percentage of Latinx students at John Carroll is 3.9%.  As for faculty and staff, it would be comparable, perhaps lower." (The national level is 13.7% according to the Pew Research Center). Green mentioned that the reason representation among faculty was much lower is due to a competitive market for recruiting, as many institutions have recognized that they do not have enough diversity.        
Many Latinx students on campuses across the nation are facing racially charged stereotyping due to a divide in political beliefs, said Cruz, who had extensive contact with other Latinx student groups during his time as LASA president at John Carroll. He was also present with other students from LASA for an instance of racial profiling, though it didn't happen on campus. 
"On the way back from a class trip with LASA in Chicago, either in 2017 or 2018, someone on the Amtrak (train) ended up calling (the) Border Patrol on us." 
These and other issues cause stress among the Latino and Latina students, many of whom prefer the new gender neutral term Latinx.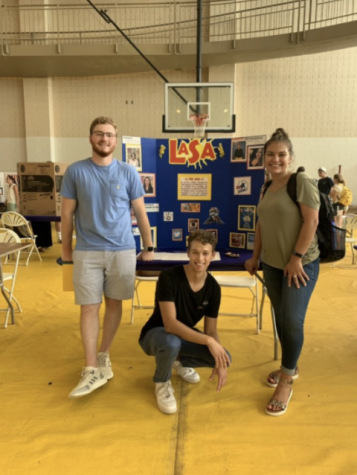 Flores stated, "We recognize the diversity training that was sent out to all students and faculty this past year, but there should be more. It should be mandatory for faculty as well, not just the students."
Green commented on the training as well. "There was a module that covered everything from how biases work and understanding identity issues. We ended up requiring that of all faculty and staff. There was a 93% completion."  This diversity training started last year. Green added that students will have something similar to complete eventually as well.
In the United States, Hispanics are the largest minority group, making up 13.7% of the nation's population according to the Pew Research Center. John Carroll is attempting to bring in students from more diverse backgrounds to increase representation on John Carroll's campus. There are areas that have more Latinx students, such as in universities in California, according to Green. 
"I've been watching and having conversations with different schools in areas that we may need to form some stronger alliances with," Green said.  
LASA members said in the September interview that having a strong Latinx community on campus can give students a clearer sense of belonging. Latinx students feel alienated due to the lack of people on campus that understand their culture and experiences. According to Flores, the general student body "may be prone to the white savior complex." This is the belief that white people pride themselves on "saving" people of color. 
LASA members were also asked about what issues were important to them in the 2020 election. The Trump administration ended the Deferred Action for Childhood Arrivals program in 2018, which caused many problems for undocumented college students who relied on DACA as protection from deportation.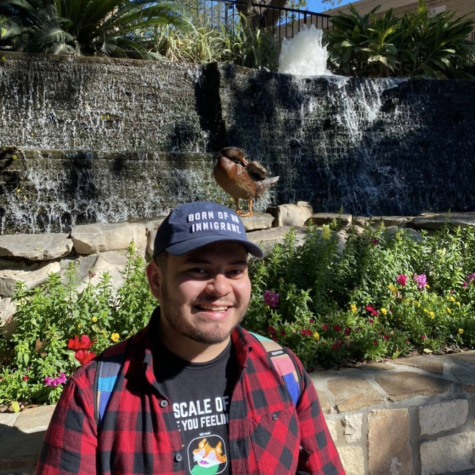 According to the Journalist's Resource, a website published by Harvard University's Shorenstein Center, another issue students of color face is food insecurity, especially among students who live off-campus.  Denise-Marie Ordway, who wrote the article, stated, "Students who don't have enough food are more likely to have low grades and poor health." 
One positive trend is that education levels of recent Latinx immigrants in the U.S. are reaching new highs, according to a study published in July 2020.  However, this trend is nuanced. "Even though educational attainment among Latinx new arrivals is rising overall, it remains lower than that among other groups of recently arrived immigrants: 58% of recently arrived non-Latinx immigrants had at least a bachelor's degree in 2018." 
Leave a Comment