Barriers prevent minorities from accessing mental health treatment
Mental health has become prevalent in today's political atmosphere with new advancements in treatment and increased  awareness. Yet, even with the new information we know and advancements we have, mental health treatment is still not equally available to everyone, especially minorities.
A 2012 essay by Regina Bussing and Fay A. Gary called "Eliminating Mental Health Disparities by 2020: Everyone's Action Matters" explains that since 1999, the disparity between majority and minority populations in access to mental health services has not changed. Minority populations are once again being discriminated against, though at this point it is in terms of being able to have a healthy mind.
The differences are astonishing, as it is estimated by the Brook Lane organization, a non-profit mental health organization, that around 48% of whites with a mental disorder sought mental help while only 34% of African Americans or Latinos sought help. The group that was impacted most, though, was the Asian population, with only 24% reaching out for mental health counseling.
There are also other aspects to the problem when it comes to mental health services in the African American community, such as frequent misdiagnosis for schizophrenia. 
According to a study conducted by Michael Gara of the Rutgers University, "Clinicians failed to effectively weigh mood symptoms when diagnosing schizophrenia among African Americans, suggesting that racial bias, whether conscious or subconscious, is one factor in the diagnosis of schizophrenia in this population."
Aaryn Green, Selen Zarelli and Salomon Rodezno, all staff members of the JCU Center for Student Diversity and Inclusion at John Carroll University, were interviewed to obtain their personal perspectives on the issue. All stressed that they were speaking for themselves, not CSDI. 
Green and Rodezno said that politicians need to be looking after a long-forgotten aspect of their constituents, their minds, and this issue has become urgent in order to deal with many mental-health problems we see in society, such as mental illnesses like depression or schizophrenia.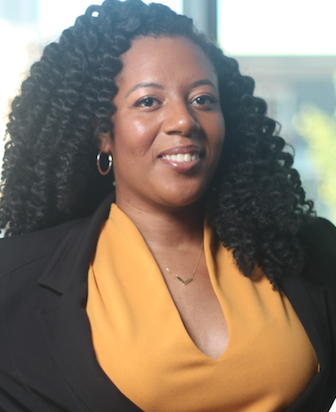 Green provided a unique perspective on how one can help fix the situation, explaining that she wants to see politicians speak on police reform, specifically, defunding the police in order to use the money for different programs, such as an increase in funding for mental health services. She explained,
"There's not one end goal in defunding the police, and a lot of times I think people equate defunding with abolishing. And there are certain arguments for both sides, but when we are usually talking about defunding the police, fundamentally we are talking about reallocating funds to other types of societal resources."
Green said she believes that the action of defunding the police and reallocating some of their funding to other services, such as mental health, would decrease the number of instances when police find themselves "in a high-tense situation where they are not trained to interact with" people that are having a mental health disturbance. She added that there needs to be more resources, as well as focus, not just on mental health but holistic health as well.
Rodezno spoke of "barriers" — things that make access difficult for minorities to receive adequate mental health treatment:
"These barriers disrupt your sense of belonging and safety, and it heightens your anxiety and depression, which also creates the need for policy around health and wellness because experiencing oppression is a mental health crisis. That is one of the things that follows you for the rest of your life."
The barriers to mental health access can become a large burden on individuals, prohibiting them from living their life to the fullest. Politicians should take a closer look into mental health servicing in order to protect the citizens of the U.S., Rodezno and Green stressed. 
Naudia Loftis, an activist with the Tamir Rice Foundation, explained more about defunding the police. "I feel like the police are [over]funded right now … especially when we have schools where we don't even have money for [basic supplies like textbooks]."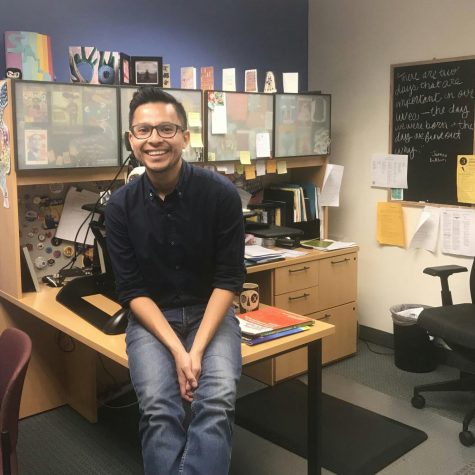 Rep. Tim Ryan, recently reelected to serve Ohio's 13th District in Congress, made it clear that he would like to reverse the problem that Loftis spoke about. He explained in an interview conducted by WBUR, Boston's NPR station, that he wants to address the problem at its roots, starting with mental health access for children.
 "A mental health counselor [is needed] in every school," Ryan said. "If we don't address the trauma that our kids are having, we're never going to get their brains to function properly. We've learned more about the brain in the last 20 years than the previous 200, and I want an agenda for our kids that actually deals with how their brains [are] functioning."
Ryan is looking to attack the problem directly at the source, as he realizes the implications that come with poor mental health. By directly providing resources to educate children about mental health, he is trying to teach them how to thrive in their environment.
Vice President-elect Kamala Harris says mental health care should be a right that is available to everyone, something she included in a statement relayed to the website Mental Health for US.
"We must do better at prioritizing mental health and making sure it is available for anyone who needs it. Mental health care should not be a privilege just for those that can afford it.
"I intend to fight vigorously to pass my Medicare for All plan, which will ensure that every American has access to mental health services. That must be where we start, making sure that everyone has equal access to mental health services, as my Medicare for All plan would do."
President Donald Trump has some ideas on the issue of mental health as well. On Dec. 19, 2019, during the White House Mental Health Summit, the president stated, 
"We're way, way behind, in our country, on mental health.  And I think we've made a lot of progress in a short period of time. … My administration is strongly committed to helping Americans suffering from mental illness."