Brexit woes continue for The United Kingdom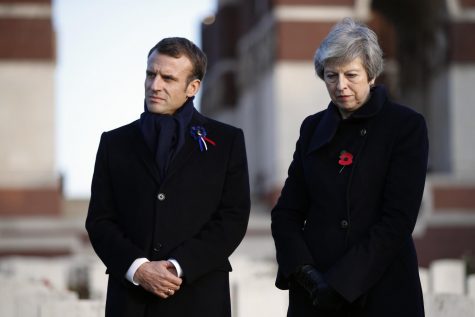 With the continued battles, disagreements and delays of the Brexit deal, many in the United Kingdom are beginning to worry that they will never see the end of this dire situation. Yet again this week, the deal that would see to the exit of the United Kingdom from the European Union has faced more challenges. According to The Guardian, on Monday, April 8, the British Parliament voted 390-81 against leaving the EU without brokering a deal between the U.K. and the EU, thus forcing Prime Minister Theresa May to request an extension on the Brexit deadline.
This most recent pushback in Parliament has led to discussions on the possibility of May either stepping down or being removed from her position. According to The Independent, May has agreed to step down upon the approval of her Brexit deal. However, more recently, the idea of May stepping down without reaching an agreement has come into consideration. May was quoted in a recent article from The New York Times saying, "I know there is a desire for a new approach, and new leadership, in the second phase of the Brexit negotiations, and I won't stand in the way of that."
Despite the considerations that May could step down to allow a new leader to negotiate the deal, many Brits are afraid that the change will not be sufficient to put together an agreement. According to a March 20 poll from Bloomberg, 65% of people believed that the U.K. would not leave the EU in accordance with the original March 29 deadline.
Ultimately, this sense of doubt will most likely continue, due to the division in Parliament and throughout the country. According to the same Bloomberg poll, the nation is still divided, with 48% saying that the U.K. should leave the EU, and 53% favoring remaining. Even further, of those that responded as "leavers," 34% favored May's Brexit deal, whereas 37% favored a "hard" Brexit with no agreement between the U.K. and EU.
Following Monday's vote, Theresa May had to request an extension from the EU Parliament to June 30. However, some fear that the EU will not grant the extension, leading to a forced hard Brexit and significant economic backlash.
On Wednesday, April 10, the leaders of the EU were scheduled to hold an emergency summit to vote on the extension. The main figure of concern was French President Emmanuel Macron, who expressed his impatience with the U.K. in an interview with NBC News, stating that the U.K. must provide a "credible alternative plan backed by a majority" to gain his vote in favor of the extension. Regardless of the outcome on Wednesday, the drama surrounding Brexit is sure to continue.