Gabbing with Grace: dear basketball
As far back as I can remember, I have loved the game of basketball. Growing up, I lived a two minute walk away from my city's local elementary school and I would go there with my family to shoot hoops on the four foot baskets. This is where my love for the game was born. 
I looked forward to CYO league practices because that meant I could go to local gyms and absolutely ball out. I loved learning everything from inbound plays and zone defenses to figuring out how to dribble in between my legs while walking. During this time in my life, I was the most confident when I was wearing my high tops and CYO All-Star shirt. 
After transferring to public school, I started playing officially for my school team in 7th grade and, unsurprisingly, I dominated. For the final two years of middle school I led the team in points and assists.
The next stop was junior varsity and, unbeknownst to me, this was the beginning of the end of my basketball career. Once again, I led the jv team in scoring as well as a winning record. The year ended with the varsity coach telling me before a random practice that I would have a spot on the varsity team the next year.
By spot, he meant a seat on the bench. There would be stretches in the season where I would not step foot into a game. I developed the concept of the "20 point rule" which meant that I would only clock in if my team was winning by 20 points or losing by 20 points. 
The time I spent at games and long bus rides where I knew that I would not have to take off my shooting shirt was the biggest waste of my time. I loathed going to practice because no matter how hard I worked, there was never any result. I withered away on the bench along with my love for the game.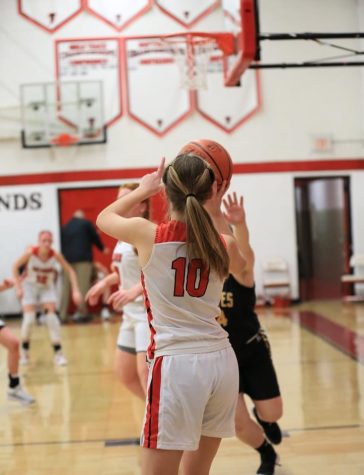 Every year I begged my parents to let me quit but they always said that "this year would be my year." I forced myself to go to open gyms over the summer and before the start of the season with a sliver of hope that I would get to play for more than the final 20 seconds of the game to no avail. 
My senior season followed the same formula of the two prior and I was mentally exhausted of having to deal with this utter nonsense. I was so checked out that I almost started to bring my book with me on the bench. 
My entire relationship with high school basketball can be summed up in one of my final games. Unsurprisingly, I didn't play the previous game and my coach came up to me and said that it was, "his intention to have everyone play." Since when was it his intention to give everyone playing time? That was news to me. 
So the next game rolls around and, say it with me, I only went in for the final twenty seconds. In those twenty seconds, I began to hold in tears and made every possible mistake that I could. Every time the ball came towards me, I let it whiz out of bounds. 
After the game, my coach came up to me and asked if everything was alright. I almost let three years of anger and frustration come pouring out of me but I kept it in. In a way, this column is me getting those years of pent up anger out of my system. 
If it was someone else writing this, they might talk about how the team won the conference championship two years in a row or what an amazing relationship they had with their coach. Winning championships means nothing if you did nothing to contribute to that success. Coaches can destroy your love for the game without you being allowed to question their decisions.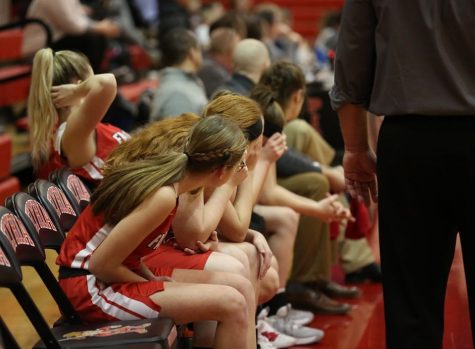 I think about this time in my life not with fondness but grief; grief that I didn't advocate for myself at the moment. While it may not seem relevant, I think it is important to normalize standing up for yourself whether it be in sports, academics or interpersonal relationships at the moment. Experiences like the one I had with basketball can sit with you for the rest of your life and will leave you questioning for as long as you don't ask for answers.