Life After JCU — Graduating Seniors
While the various articles in The Carroll News' Life After JCU series highlight alumni who have worked in professional sports for an extended period and have solidified their career, it is also important to note that these individuals did not jump directly into success. 
This is why it is important to highlight the students in the class of 2023 who will be starting their journey into professional sports, showcasing the phenomenal accomplishments of the students of John Carroll and how their involvement within the community has launched them into what will most definitely be successful careers. These individuals will hopefully be reported on once more in the future through additional Life After JCU articles, especially after their hard work and passion continues to be dedicated towards their future careers. 
Cole Blodgett — United States Football League
Cole Blodgett will be moving to Canton, OH to work with the United States Football League this season where he will be the Football Operations Intern. Blodgett received this opportunity due to the various activities and opportunities he has had while at John Carroll. In the future, Blodgett has dreams of working as an NFL Scout to continue his career in football.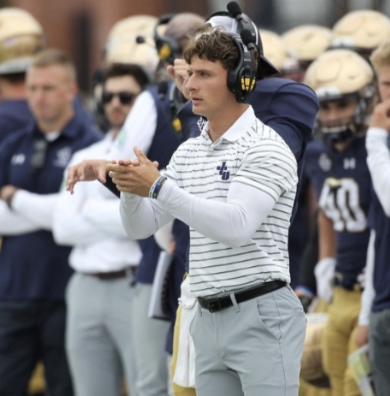 "I have had the great opportunity of working as an Offensive Student Coach and Scouting Assistant for the JCU Football Team for all 4 years. I assisted with the Quarterback drills during practices, had a key role within all of the Offensive Quality Control work, helped with off-season scouting and was able to serve as the signal play caller for the offense. While at JCU, I also spent my freshman and sophomore year working within the Sports Information Department. I worked the home games for both the Men's and Women's Basketball games where I took statistics for all the games."
Blodgett's piece of advice for students trying to work in sports is similar to many others. 
"First, make as many connections as you possibly can. Working in the sports world is all about networking. Second, no task is ever too small for you to do. Even if you don't want to do the task or job, there is always a reason for you doing it and every opportunity that you get is an opportunity for you to learn and grow. Finally, work as hard as you possibly can every single day. I know it sounds cliché, but hard work truly does pay off in the sports world."
Blodgett wanted to recognize Coach Beigie for his support throughout his time as a Blue Streak. 
"I just wanted to take the chance to give a big thank you to Coach Beigie! Coach Beigie has truly been the reason why I have been given so many opportunities in and outside of football. He has also been an unbelievable leader and mentor for me throughout my four-year journey here at JCU and he has only set me up for success along the way. I cannot say how much I appreciate you Coach Beigie! Thank you for everything throughout these past four years!"
Christian Dolce — Jamestown Tarp Skunks 
Christian Dolce was involved with the Carroll Faith Communities, Intramural Sports and Club Sailing while at JCU.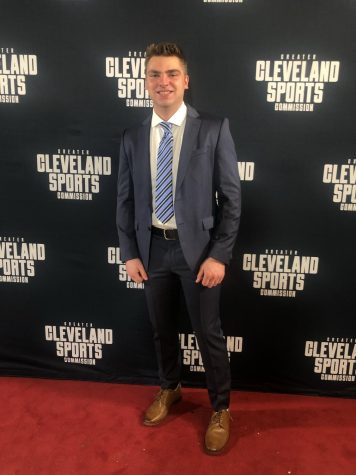 After graduating a semester early, Dolce started a role as General Manager and Director of Business Sales and Operations for the Jamestown Tarp Skunks, a team in the Perfect Game Collegiate Baseball League.
"As part of my role I oversee all sponsorship sales, season ticket sales and community engagement programs. In addition, I also manage all gameday operations including staffing, press box and group events. My job pulls me in every direction but I love it. The variety of jobs I do keeps me on my toes and the overall impact I make on my community is amazing, I can't wait for the season to start." 
Dolce's piece of advice pushes individuals to get outside their comfort zone and experience anything and everything. 
"My advice to anyone wanting to work in sport is simply get experience. I have worked with so many different events and organizations in my time as a student at John Carroll which have all impacted me positively in the job I have now. I feel like bits and pieces of what I did in each internship, job or each time I volunteered are all coming together to help me in my current role."
Lainey Donalson — Cleveland Cavaliers 
Lainey Donalson has had quite the impact on John Carroll during her time as a Blue Streak.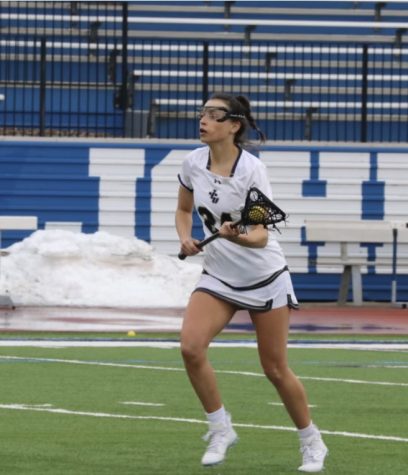 "While at John Carroll University, I was Morgan's Message President, worked as a student tutor for JCU's Center for Service and Social Action, worked with my lacrosse team at the Cleveland Browns stadium as a sales associate along with an internship at the Greater Cleveland Sports Commission."
Due to these amazing experiences, Donalson has accepted a position with the Cleveland Cavaliers to be an Account Executive. 
"This position allows me to work in their sales department, working on how to sell to ticket season holder members, big group companies and much more!"
Donalson's key piece of advice has to do with making connections and properly networking.
"My biggest advice is to connect with people in this industry. It is a fun one and it allows you to meet great people who know other great people, and also make sure to ask questions and stay curious. Lastly, remember to always put your best foot forward."
Michael Gallipoli — Cleveland Guardians
Michael Gallipoli did not waste his time while with the Blue and Gold as he was involved with the Sports Information Department, helped tutor fifth-grade math at Gearity School and started writing for The Carroll News Sports section.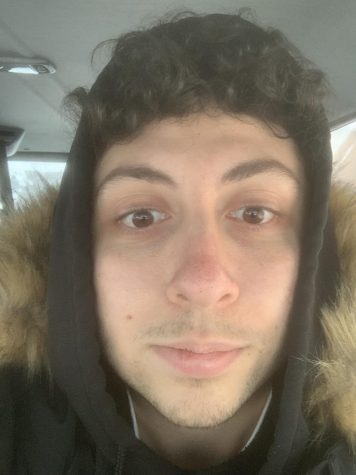 "John Carroll has truly shaped me into the person I am today and I could not be more thankful. After graduating in May, I will be working as a fan services team member for the Cleveland Guardians. In this role, I will be answering phone calls and emails from fans and providing information to fans on questions they may have along with working during the games across the ballpark."
Gallipoli recommends building relationships with each person you meet to keep your network strong. 
"If I had to give someone one piece of advice on working in sports, it would be to talk to everyone. Relationships and who you know are how you get into sports roles, so respect everyone and do not be afraid to ask questions!"
Max Loeb — United States Football League
Max Loeb has had an unique experience while at John Carroll as he has become a TikTok sensation. 
"While at JCU, I was primarily involved with the football team as a Student Assistant. My first two years, I was able to work as a Quality Control Assistant for the Defensive Backs, as well as help out in the Sports Information Department. I was also able to launch my own Sports Blog, Loeb's Leads, throughout those first two years. My junior year, I continued to work as a Quality Control Assistant while also assisting directly with the Cornerbacks coach. My senior year, I coached our Pennies & Nickels."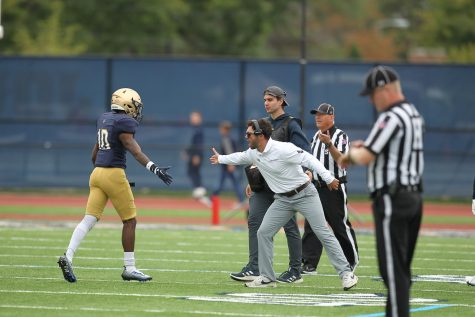 To stay within his sport of passion, Loeb has become involved with the USFL.
"I am currently working as a Front Office Assistant for the Pittsburgh Maulers of the USFL and plan on continuing my work in football operations after graduation. Additionally, I plan on continuing to grow my personal sports blog."
Loeb credits hard work and dedication as a key piece of success in the sports world.
"My best piece of advice to someone trying to work in sports would be that the game gives you what you put into it. Once you get your first taste of success (or even a promotion), it is so easy to take your foot off the gas. However, ego, entitlement and comfort are poison to your career in sports. You cannot stop giving the game your heart and, if you continue to do so, it will reward you 100% of the time."
Ashley McCall — Buffalo Bills
I have had a busy four years as a Blue Streak as I made sure to make good use of every minute in undergrad.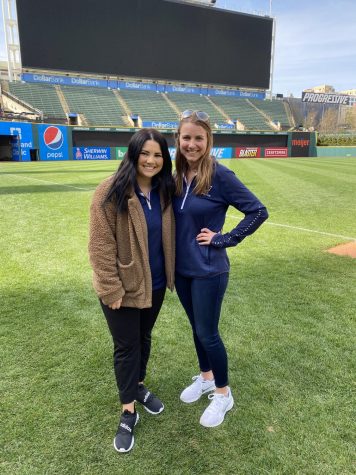 I worked for the Sports Information Department, WJCU, The Carroll News, as well as became the Club Basketball President during my junior year. I had an internship with the Cleveland Browns during their previous season as a PR Gameday intern, which truly had an impact on my career choices after graduation. 
After graduation, I will be delving into a season-long internship with the Buffalo Bills working within their Events and Experience Department. In this internship, I will help with both the internal and external events held at Highmark Stadium, including both game day, training camp, concerts, weddings, etc. 
My best piece of advice for anyone trying to work in professional sports is to network with everyone and anyone. You never know who knows someone else who could be your future boss. The sports world is smaller than you think so make sure to network and keep those connections strong as you make your way through your career. Don't be afraid to ask questions and always be positive because everything will work out the way it is supposed to in the end. 
Monica McKie — Cavaliers Organization
Monica McKie has done a little bit of everything in terms of sports on campus. McKie has worked in the Sports Information Department, swam on the Varsity team for three years and served as the first ever Athletic Department intern. She was also a part of the AKPsi Business Fraternity as the secretary.
All of these experiences have given her the opportunity to remain in Cleveland and focus on her professional career in sports.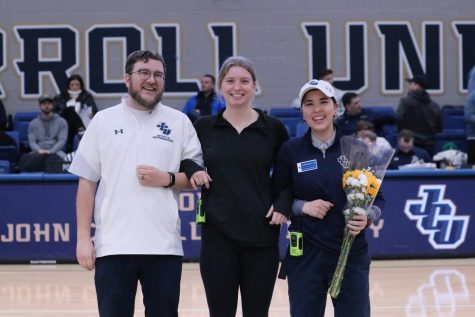 "My future plans consist of staying in Cleveland working for the Cavaliers Organization as an Account Executive for the Cleveland Charge and Cleveland Monsters. This entails all ticket sales from season tickets, bundles, group sales, group events and working gameday having face-to-face appointments with potential customers. I am excited about what this opportunity can bring me, and looking forward to expanding upon my experiences."
With her impressive resume, McKie took time to recognize many individuals at John Carroll who have had an impact on her. 
"Working in the sports industry has proven rewarding, especially if you share a love for the sports world like myself and many others at John Carroll. The experience John Carroll has provided me with, and the support behind it all has been truly remarkable. I wouldn't be where I am today without this university and the people I've surrounded myself with. I especially want to thank Allison Kwan, Joe Ginley, Dr. Welki, Brooke Turner and Candace Pluhar for all the constant support they have provided me. Working in sports is a way of life, you have to love what you do and I sure do love what I do."
Alex Miklinski — American Junior Golf Association
Alex Miklinski has had an eventful JCU experience with the various clubs and organizations he has been involved in. 
Miklinski was the marketing coordinator for the Carroll Crazies, an events, equipment, & facilities student assistant, a volunteer with RallyCap Sports, a student assistant for JCU Women's Basketball and a member of the Men's Club Basketball team. He was an active participant in Intramural sports and also volunteered to work the 2021 NFL Draft in Cleveland through the Sports Leadership department.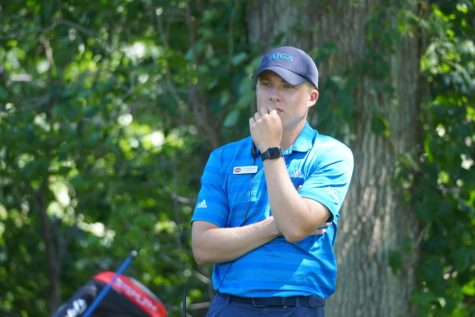 Last summer, Miklinski had an internship with American Junior Golf Association as a Traveling Operations Intern. He will be returning to the organization, but in an elevated position as he will be a Tournament Assistant this year. 
"I will be responsible for coordinating and executing junior golf tournaments all throughout the United States. With golfers such as Tiger Woods, Phil Mickelson and Scottie Scheffler coming up through the AJGA, I will be responsible for helping to develop golf's next generation."
Miklinski's piece of advice is similar to the rest: seize every opportunity. 
"Take advantage of every opportunity presented to you; you never know who you will meet or what connections you will make. Step out of your comfort zone and be willing to take on new challenges."
Ben Peskar — Cleveland Guardians
Ben Peskar took on the graphic design and photography aspect of sports communication while at John Carroll as he worked within the Sports Information Department and, more specifically, for the JCU Football team. With this background experience, Peskar will continue with his graphic design aspirations within professional sports.
"Currently, I am working with the Cleveland Guardians as a graphic design intern. I have various responsibilities, the most notable being creating graphics for the Cleveland Guardians' social media accounts. I've only been there about a month so far but I have enjoyed my time and hope to have similar roles in the future."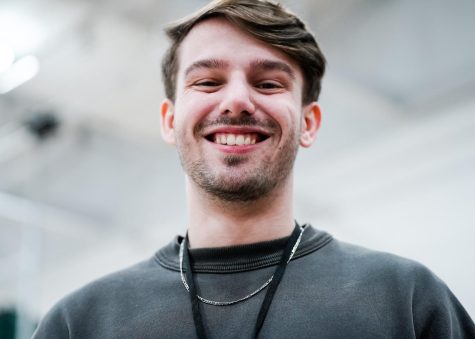 Peskar hopes individuals will value themselves and the work they create as it not only impacts one's individual experience, but sets a precedent for the future interns and workers. 
"My advice for someone trying to work in sports, especially within the creative space, is to know your worth. There are many places, especially within the sports world, that will try and take advantage of your talents. Don't be afraid to speak up for yourself about what you deserve. You're not only hurting yourself by not doing so but also setting a bad precedent for others that will not be treated fairly in the future. I know that this is difficult to do as a newcomer trying to emerge within the industry, I have been guilty of this myself, but the right places will value your work and it is important to try and find them."
Logan Potosky — Lake County Captains
Logan Potosky has been greatly involved in athletics coverage at multiple levels of competition while in undergraduate school.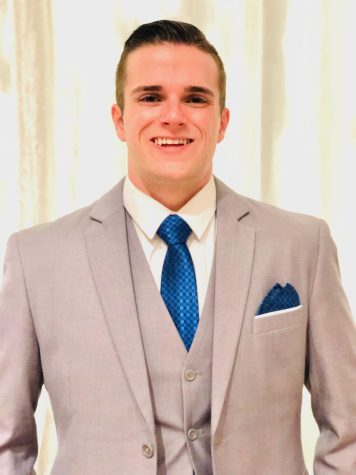 "I was a student assistant for the Sports Information Department for all four years at John Carroll. I have performed many tasks for Blue Streaks athletic events, including providing play-by-play and color commentary, compiling game notes, writing articles, public address announcing, tweeting live game updates, creating recap videos and more. I also briefly served as a co-host for JCU Sports Information's StreakCenter podcast. For the past two years, I have also served as the Sports Director for WJCU 88.7 FM. As Sports Director, the radio play-by-play voice of John Carroll Football and Men's & Women's Basketball which has included calling four NCAA Division III Basketball Tournament games. For the past two football seasons, I have hosted the John Carroll Football Preview Show where I have interviewed many Blue Streaks football players and coaches. Also, this semester, I hosted WJCU's weekly sports talk show Streaks Talking Sports."
His football radio play-by-play demo from John Carroll's game against Marietta on October 8th, 2022 won the 2023 Intercollegiate Broadcasting System (IBS) Radio "Best Sports Play-by-Play (Football) Award." 
Logan has made a quick transition to the professional sports world as he was named the Play-by-Play Broadcaster for the Captains in March. Their 2023 season started in early April so he has already gotten to work even before graduating from JCU.
You can catch Logan on the call for Captains home games this season on the Bally Live app and MiLB.tv.
As you can see, what it takes to make it in the professional sports world is hard work, dedication, passion for the work and the desire to seize every opportunity that comes your way. Your motivation to start in undergrad can make all the difference in the future. Use these stories as motivation to start working towards your future today.