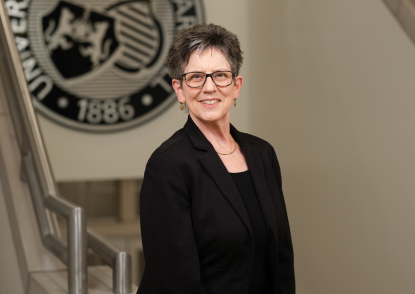 On Aug. 30, John Carroll University president Alan Miciak announced via email that longstanding Vice President for Student Affairs and Dean of Students, Sherri A. Crahen will retire from the position on Oct. 13.
"Sherri has spent four decades in Higher Education and Student Affairs including nearly 20 years at John Carroll University as Dean of Students, Associate Vice President for Student Affairs, and, more recently, as Vice President for Student Affairs," the communication read. "A thoughtful and significant contributor to all areas of our institution, Sherri's mission-driven focus has always been on the health, wellness, safety, and success of our students."
Along with her current role as Vice President and Dean of Students, Crahen has held various leadership positions at John Carroll University, which included her role as the co-chair of the COVID-19 Task Force, her involvement in the Threat Assessment Team, and her contributions to the University Committee on the Student Learning Experience. Sherri secured a substantial $300,000 grant from the Office of Violence Against Women, focusing on the provision of prevention education and the implementation of a coordinated response to issues related to interpersonal violence.
"I've done this kind of work for 40 years, half of it has been at John Carroll," Crahen told The Carroll News.
According to Crahen, she is specifically proud of her efforts regarding the Title IX aspect of her role. This includes receiving the aforementioned grant to hire a full time coordinator for VPAC.
"Reflecting back on my career, the work that we have been doing as it relates to Title IX issues, the amount of education and training that we are doing, has increased significantly, but our response to students who experience any type of interpersonal violence, all of that support has changed significantly in the last 20 years."
Additionally, Crahen is also very happy to see that the renovation of the D.J. Lombardo Student Center, a project she lobbied for since before the COVID-19 pandemic, came to fruition before her retirement.
"For me to watch students use that space, that makes me incredibly happy because I feel like now we have a real student center," Crahen said. "I never felt like we really did before. And now we do. It's a wonderful space."
Filling the shoes of Crahen is JCU's Vice President for Diversity, Equity and Inclusion Naomi Sigg. This also comes with reimagining the position at hand including a new name: Vice President for Student Experience and Campus Belonging. When asked about the new role, Sigg said that the fresh moniker comes from the university's efforts to "integrate DEIB and student affairs."
"I think this is an opportunity for these two divisions to come together and be integrated and to do the same thing which is to serve our students," Sigg told The Carroll News. "And to do it in a way where we also are really thinking about belonging for every single student on our campus. I think we're all doing that work. But now, this opportunity to bring us together will allow for us to be more innovative and to collaborate."
Sigg stated that her primary goal for assuming the position is to "build strong relationships and credible relationships with our students and our student leaders."
"I had a mentor who was a dean at another institution a long time ago who said that if you are walking on campus and you don't say hi to three people, and three people don't know you and don't say hi to you, you're not doing your job, or you're not doing it well enough," Sigg elaborated. "I want to be known by students and I want to know students. I want to know them by name and story. To me, that is, one of my big visions for this role is that we start developing opportunities to know students by their name and story, not just your major and your hometown. But really, who are you? What's important to you? How can we be of service to you?"
When looking at Crahen's legacy, Sigg told The Carroll News that she has "big shoes to fill." However, she hopes to build upon her current efforts of aiding students and finding what is best for the John Carroll populace. For Sigg, this looks like developing a deeper connection between the classroom and co-curricular activities, fostering a stronger sense of JCU pride on campus and a more extensive focus on health and wellness on campus.
"Dr. Crahen is a phenomenal leader," Sigg said. "She did such a phenomenal job of truly being an advocate for students and I will continue to build upon that. I want everyone to have an educational experience that is equitable, where they are valued, where they're seen, where they feel they belong, where they feel they can be successful, and flourish."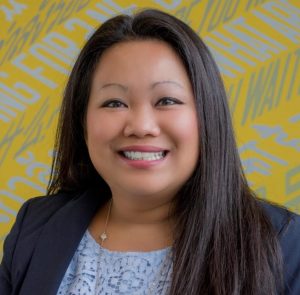 Regarding Sigg's promotion, Crahen said she feels "really good about Naomi's leadership role," further stating that "the transition should be pretty seamless. I'm not worried about what's going to happen."
Along with Sigg's appointment, current Senior Director of Residence Life, Lisa Brown Cornelius, will assume the position of interim Dean of Students. While Brown Cornelius will still hold her current responsibilities in the ResLife department, she said that she is "very excited to find ways that [she] can work with students and work on creating the best possible student experience across the board."
"Being in the interim Dean of Students position gives me the opportunity to continue this work and add a different level of focus because so much of the Dean of Students position has areas of responsibilities within wellness," Brown Cornelius elaborated. "It gives me an opportunity to broaden the areas that I'm able to be working with, hopefully impacting students' experience positively."
Like Sigg, Brown Cornelius hopes to focus on amplifying the student voice on campus. This includes providing support to those in need and fostering a sense of continued development.
"I am committed to John Carroll and the education that students have in that," Brown Cornelius concluded. "But I also view this as a joint learning opportunity where I learn as much from students and my colleagues each and every day. I want to engage in this position where I have that opportunity to hopefully create change positively, but also do it in a way where it's a space of learning for everyone involved."
As Crahen concludes her career at JCU and leaves it in the hands of Sigg, she thanks the university for her time in office.
"It's certainly been my privilege to work at John Carroll for nearly 20 years," Crahen said. "It's been a great ride. It's been a great place to work. This is such a wonderful community."