Trendsetter: oversized sweaters mix fashion and comfort
Ready or not, winter is here. The cool breeze and bright leaves of autumn have been replaced by frost-bite-threatening temperatures and six inevitable months of snow. Once your five-minute walk to class starts to feel like a trek through the Arctic tundra, staying warm is a growing priority. 
On some drowsy winter mornings, it seems like the easiest outfit option is to wrap yourself in a blanket and call it fashion. Thankfully, the oversized sweater trend makes that (basically) possible. Oversized sweaters bring the comfort of your bed to class while giving you a look that is trendy, put together and effortless.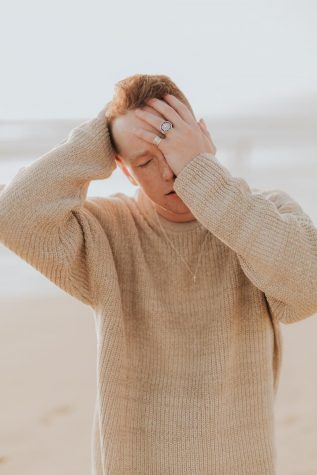 Oversized sweaters have been a winter fashion staple for the past couple of years. The trend has been evolving ever since the resurgence of the iconic XL crewneck sweatshirts of the 1980s.  
Generally this year, the oversized sweater trend has a focus on turtlenecks, balloon sleeves, cashmere wool material, earth tones and the standalone quarter-zip sherpas. These looks marry the desire to be comfortable and warm in the winter with the desire to be fashionable. 
Fast fashion brands like H&M, Forever 21 and Topshop readily offer oversized sweaters. All of the big-name stores carry similar looks, so if you are looking for a more distinctive article, thrifting may be the solution for you. 
Stitch Fix, a personal online styling service, recommends sticking with your usual size when shopping retail for purposefully large pieces. The sweaters of the trend are designed to be larger, so there is no need to go up a size to get the look. 
When thrifting, the larger the size, the better. You can snag some curious finds at places like Goodwill, Salvation Army or any of Cleveland's many vintage specialty boutiques. 
There are no rules to thrifting, which gives you all the more freedom in your sweater-shopping experience.
The bagginess of oversized sweaters mimics the feeling of a weighted blanket. Usually falling to the mid-thigh, these loose-fitting garments are best paired with jeggings and knee-high boots. For a more casual look, leggings and ankle boots pair perfectly.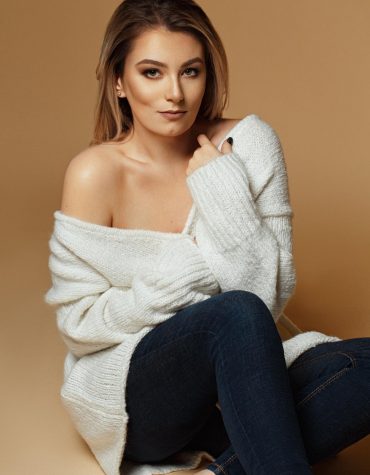 If Cleveland weather is behaving especially badly, layer the sweater with a scarf and oversized cardigan. There is no shame in wearing a double sweater. After all, it was an unexpected style that rocked the runway at New York Fashion Week earlier this year.
So, if you are looking for a way to stay cozy and confident this winter, you may want to invest in some oversized sweaters and possibly a new form of storage. All that hefty garb may take over your soon-to-be-stuffed closet.