Vice President's Awards celebrate student orgs
The first ever Vice President's Awards for overall excellence were awarded two weeks ago to John Carroll's various student organizations. Six organizations were recognized, one from each designated category: academic, cultural, Greek, religious, service and social.
Senior and 2019 Vice President for Student Organizations through Student Government Kyle Blasinsky created the Vice President's Awards to recognize additional organizations that often "fly under the radar," despite doing great work for the John Carroll community.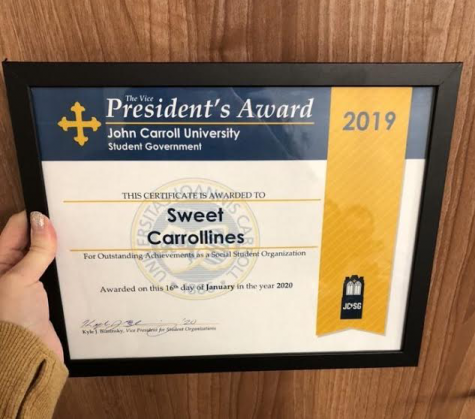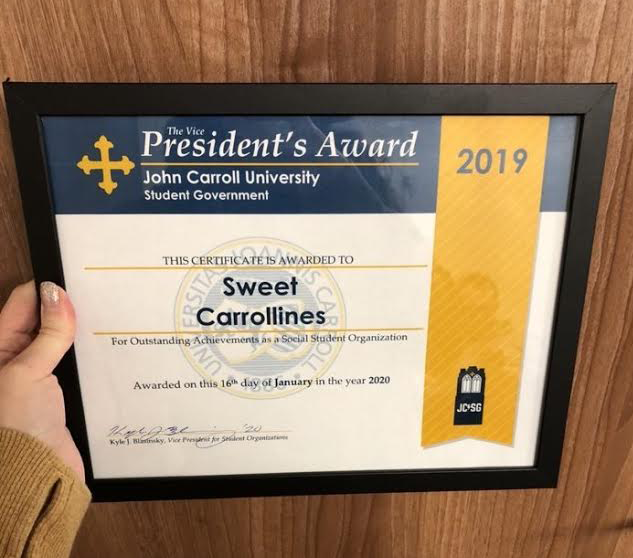 "At the end of the calendar year, a Student Organization Of the Year is announced," Blasinsky said. "During that process last year, one of the nominees suggested we broaden those awards to recognize additional organizations. I took that feedback to heart and created these awards to honor other organizations for their outstanding work."
The awards are called the Vice President's Awards because they come from the vice president for student organizations. They aren't awards specifically for vice presidents, but rather, awards from a vice president.
"There is no specific criteria in order to qualify for these awards, but as vice president for student organizations, I was in the unique position to follow all 90+ student organizations on campus," Blasinsky said. "These awards exist to highlight those exceptional organizations that might be newer or may be well-established, just less well-known or visible to campus. When I chose the winners, I tried to keep this overarching goal in mind."
This year's first ever Vice President Awards winners were The Ohio Innocence Project for the academic category, the Middle Eastern Student Society for the cultural category, the Panhellenic Council for the Greek category, the Agape organization for the religious category, the Labre Project for the service category and the Sweet Carrollines organization for the social category. 
"I wanted to recognize organizations that are outstanding for one reason or another and encourage them to keep doing their good work, even if they're still getting off the ground or if they're well-established and we take their work for granted," Blasinsky said. "These organizations deserve to know that they're seen and that they contribute immensely to John Carroll."