Virginia Ratifies Equal Rights Amendment
In February 1970, Congress put in motion a proposed constitutional amendment guaranteeing equal rights regardless of sex. In the immediate aftermath, over 30 states (including Ohio) voted to ratify this proposal, dubbed the "Equal Rights Amendment." Eventually, however, declining interest and extreme pushback from conservative groups began to take its toll on the amendment. By the 1982 deadline, not enough states had voted to ratify this amendment. But this changed on Jan. 15 almost 50 years later when Virginia's state legislature voted to become the 38th and final state needed to ratify the Equal Rights Amendment.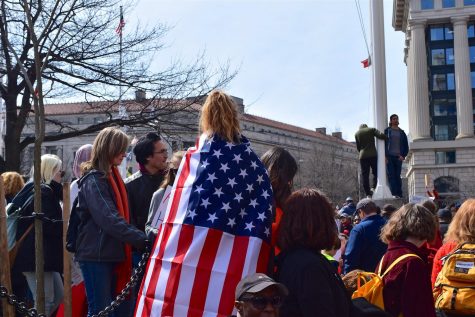 According to NPR, Virginia's chances of finally ratifying the ERA were almost non-existent before 2019, when the Democratic Party gained control of both of their legislative chambers. Shortly after calling in a new session, the Virginia House of Delegates, overseen by the first female Speaker of the House in state history, voted 59-41 in favor of ratification. This was immediately followed by a 28-12 vote in the Senate. This ushered in a wave of support from women's groups and the local political scene. Virginia Attorney General Mark Herring released a statement shortly after the vote, saying it was "an absolutely historic day for our commonwealth and a major milestone in the fight for equality in this nation."
Nearly 40 years past the ratification date, many conservative and originalist groups, such as The Federalist, have argued this is too little too late, as the ERA "is expired and no longer pending." Even the U.S. Justice Department favors this position. When asked for comment, Prof. Dianne Taylor, director of Gender, Sexuality and Women's Studies, responded, "From what I understand, this deadline is itself part of the amendment. So the deadline is open to reinterpretation and is more flexible." Nevertheless, it appears that the longtime fight to engrave women's rights into our founding document will face a brutal legal battle.