COLUMN: For the Love of Football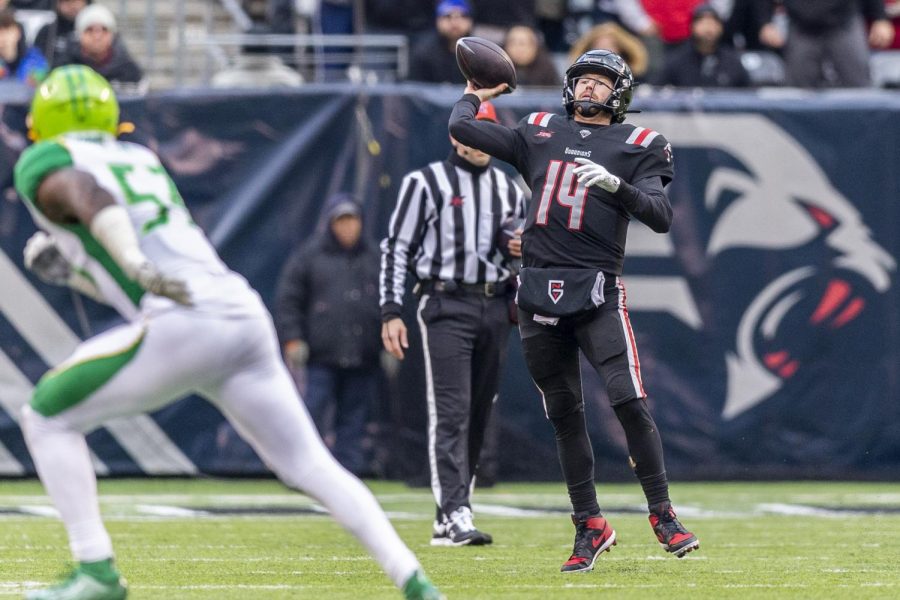 Last year, I wrote a column on the Alliance of American Football. I detailed how the product of football was great. It has entertainment value, which was supported by the success of the opening weekend. Much to my surprise, the AAF folded midway through the season. Fair to say, not my best take.
I am testing the waters again. 
Let's get this straight. It is VERY hard for a professional football league to succeed when they're not the juggernaut of the NFL. The lack of exciting talent, competition with the NBA in mid-season and the attempt of marketing a league from the upstart are all challenging. Imagine trying to sell that product and then succeeding. 
That is exactly what the XFL did this past weekend.
In the relaunch of WWE Chairman Vince McMahon's professional football league, the XFL had, on all accounts, a successful weekend. I am willing to roll with it and defend the product. 
The XFL is an eight-team professional football league that kicked off the weekend after the Super Bowl. The season goes 10 weeks, into late April, with four teams making the playoffs. The championship game will be played on April 26.
This past weekend was week one and a fair start to the relaunch of the league. Four games were aired on national television (two on ABC, two on FOX) during the mid-afternoon, in the same time slots when college football and the NFL are typically played. They only truly competed with NCAA basketball for ratings.
According to Pro Football Talk, the first game drew 3.3 million viewers on ABC. Not too shabby. 
I like a few things the league did that are unique compared to the NFL. First, the "extra point" is different, with the option of a 1-point, 2-point or a 3-point play following a touchdown score. Extra excitement. Also, on plays that end in the field of play, the game clock stops until the ball has been spotted and five seconds have run off of the play clock (AAF Rulebook). A solid element of strategy. 
Oliver Luck, the commissioner of the XFL and also a member of the John Carroll Sports Studies board, did a great job debuting the league and I am willing to support the product, as the XFL's slogan says, "For the Love of Football." 
Maybe I just love football too much, but I am intrigued and ready to see what happens next.