COLUMN: Join the Alliance … Football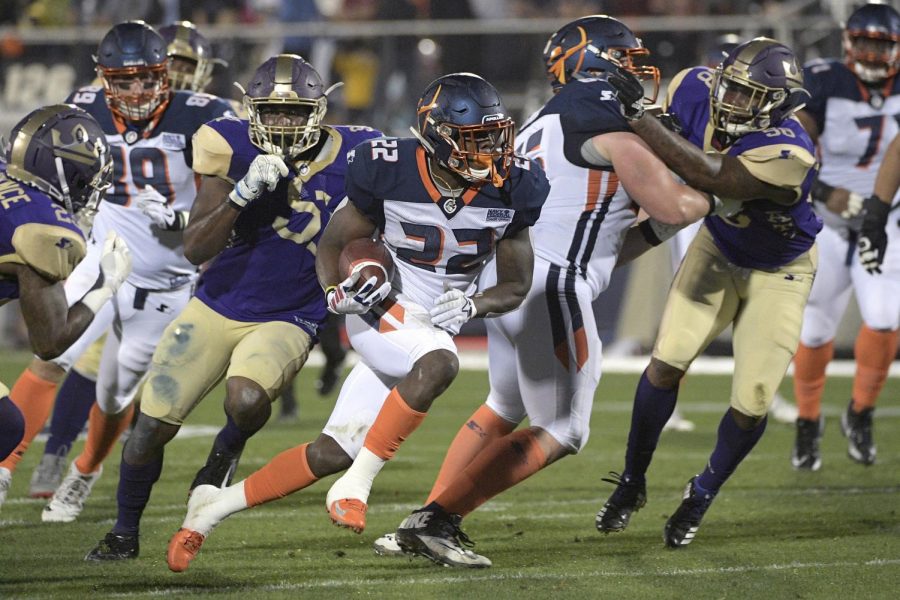 I was wrong. I was wrong last week when I wrote my last column stating that we football fans would have to wait more than six months for professional football to be back — because we do not have to.
On Saturday, Feb. 10, the Alliance of American Football kicked off its inaugural season. The league consists of eight teams that will play a 10-week season.
The launch of this league is fantastic and its opening weekend could not have been better. For football fans that are literally craving more professional football but can't wait until the NFL kicks off in September, the AAF fills that void.
The league consists of roughly 50 players on each team, most of whom have either played in the NFL previously or are looking for a shot at the NFL. The basis of the league is to provide their players a "second-chance" opportunity on the world's biggest football stage.
A few notable names  in the league are Trent Richardson, Jordan Leslie, Aaron Murray and Logan Woodside. The league does not lack professional football talent, rather the utmost talent that the NFL fields every Sunday.
Most of the time, leagues of this sort do not succeed, but this one will … for a few different reasons.
First, the broadcast coverage was incredible. Opening weekend was featured on CBS prime-time television, with the familiar NFL broadcasters covering the game. It made the game feel as if we were watching a lower-scaled NFL game, and that was a good sell.
Second, with the increase in legalized sports gambling, it's just another opportunity for Vegas and the few others to make more money.
The third is simple — more football, and at a time when people are feeling the lack thereof. The issue with this is keeping the quality consistent, because it will be easy for viewers to tune out if that's not the case.
My biggest concern with the league is that it will go wherever the quarterbacks take it. Money-making football is offense driven, and the offense is anchored by the quarterbacks.
Even in the NFL, there is a shortage of quarterback play and, in the long run, there will absolutely be a case of that in this league as well. (There already is.)
Within the first week of this new league, they are doing everything right. If they keep doing the above, this league will do what exactly what it is supposed to do — develop talent and fill the football void in late winter and spring. And most importantly of all, it will make money.