Returning to his roots: The Weeknd's "After Hours" album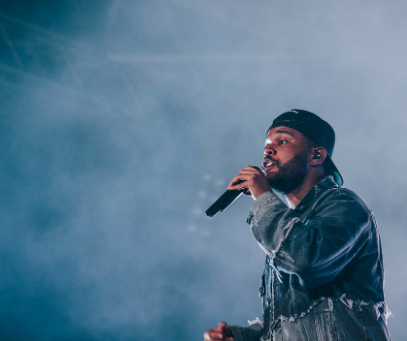 After The Weeknd released his hit single "Blinding Lights" last November, people had high hopes for his upcoming EP "After Hours." Originally created for the Netflix Original series "Stranger Things," the beat has techno-pop undertones and is reminiscent of music from popular '80s movies. Additionally, the song's dark subject matter and references to "Sin City" set the tone for the remaining tracks on his latest EP.
Prior to the release of "Blinding Lights," The Weeknd released "Heartless," another song with harrowing lyrics. However, in contrast to his first single, the "Heartless" track doesn't have upbeat background music or a catchy chorus. It's raw and recounts the harsh consequences of entering the public eye, as suggested by the lyric: "All this money and this fame got me feeling heartless."
On Feb. 18, his latest single "After Hours" was released, and it tackles similar issues. Rather than focusing on the dark side of fame and fortune, however, the song highlights how musicians are often stereotyped as promiscuous. Instead of playing into this misperception, The Weeknd's lyrics suggest he'd like a serious romantic relationship, and regrets wasting his time "living out his fantasies."
The wicked, unfeeling characters and settings described in "Blinding Lights" and "Heartless" are reflective of his previous album, "Starboy." This is especially true in songs "Party Monster," "Starboy" and "False Alarm," which portray a character obsessed with fortune, stardom and partying.
Regardless of subject matter, The Weeknd's vocal range continues to astound and impress listeners since "Starboy" was released in 2016. He hits notes that are typically outside of most male (and female) ranges. In a world where pop songs tend to sound the same, The Weeknd definitely stands out.
Although it's been four years since he's released an album or EP, The Weeknd hasn't strayed from his musical roots. His emphasis on the dark side of fame is present in his new release, which is likely a precursor to his upcoming album "After Hours."