CSSA goes virtual: how can you get involved?
John Carroll University's Center for Service and Social Action has gone virtual. COVID-19 put a pause on many of JCU's everyday norms, including living on campus and in-person classes, but CSSA isn't letting COVID -19 stop them from helping our community.
The organization shared that its usual service drives will not take place during the fall semester. They will be continuing their community engagement work online.
Senior Caroline Maltese, a member of the student leadership team of CSSA, explained, "CSSA will be providing a variety of creative, engaging opportunities for virtual service this semester. They will be offering tutoring opportunities with long-standing community partners, project-based service experiences as well as 'Lobo Labs,' which are weekly engagements centered around a specific theme. These themes include high school math tutoring, exercise and fitness, and arts and crafts."
These service opportunities will be held primarily over Zoom and will have a liaison from CSSA guiding them.
CSSA also has an e-newsletter that is released every week and contains service opportunities. Such service activities are open to JCU students, staff, faculty and administration.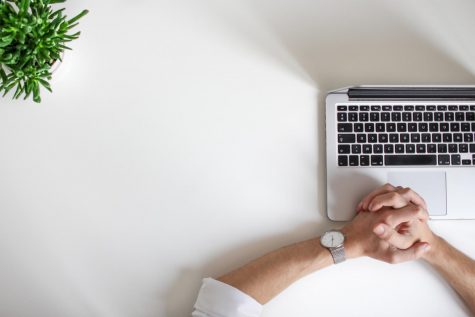 "I think that the Center for Service and Social Action has faced one of the largest challenges that has come with the transition to online learning. All of the staff members in the office have been working so diligently to make this semester of service the most meaningful that it can be. Virtual service might require a bit more adaptability and resilience from John Carroll students, but I think it is worthwhile and may provide some much-needed support to community members during such an uncertain time," Maltese added.
More information can be found on the CSSA website.