DeChambeau defies odds with U.S. Open win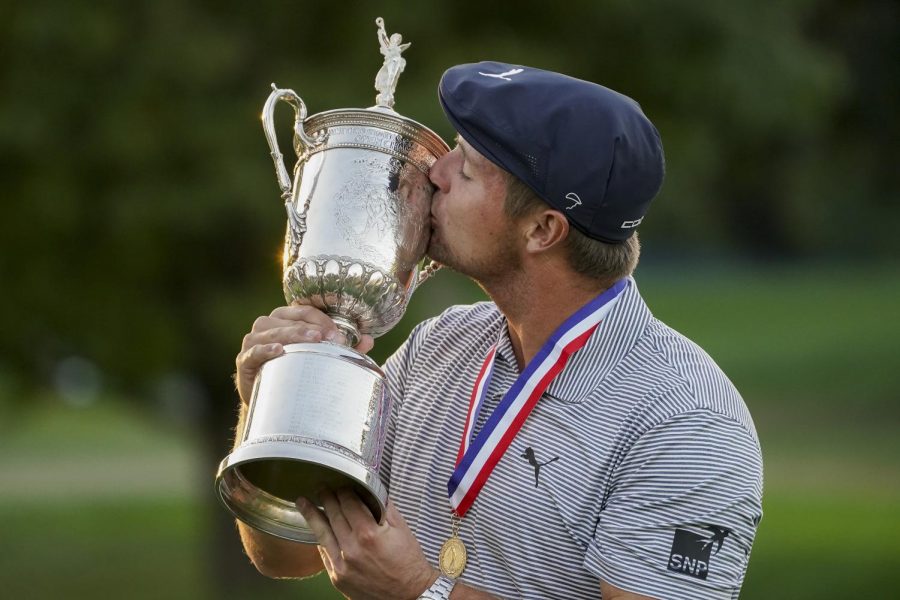 Bryson DeChambeau isn't your typical golfer.
He is jacked — clocking in on the scale at 235 pounds. He is outspoken. And he's changing the game of golf. 
DeChambeau emerged on the Professional Golf Association Tour in 2015. He weighed much less and was noticeably quieter. As an amateur golfer, DeChambeau tip-toed his way into stardom. In 2016, he finished t-21 in The Masters and then t-15 in the U.S. Open. Those finishes turned heads, but it wasn't until he missed the cut in eight consecutive events and then won his first tournament by shooting 18 under par that he made his mark on the PGA.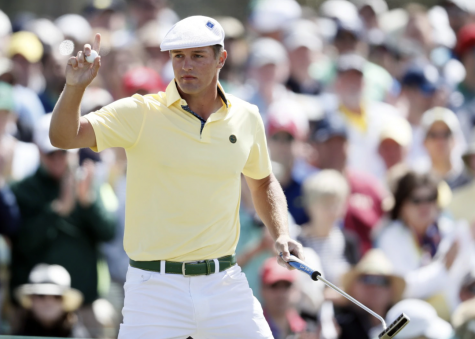 On Sunday, DeChambeau made golf history in several ways. He accompanied perhaps the two greatest golfers of all time (Jack Nicklaus and Tiger Woods) by becoming the third golfer ever to win an NCAA individual title, a U.S. Amateur Championship, and now, the U.S. Open.
Winged Foot Golf Club in Mamaroneck, New York, is considered one of the most challenging golf courses in the country. It hasn't hosted a U.S. Open since 2006 —  when the winning score was 5-over par — but the course re-emerged this past weekend and did not disappoint.
Only one player finished under par, and that was DeChambeau. Through four days of play, DeChambeau shot 6-under par, which won the event by six strokes; the highest margin of victory in six years. What was most impressive, he did it by only hitting 23 0f 56 fairways, which is a 41.1% success rate. As the Golf Channel notes, "Since 1981, no U.S. Open winner had hit fewer than 27 fairways."
Missing the fairway at Winged Foot isn't the same as doing so at your local public golf course. The grounds crew at the course grew out the turf so plush, if a dachshund dashed through it, all you would probably see is its tail. If you don't believe me, take Golf Digest's word for it. 
The COVID-19 quarantine resulted in an extra belt loop or two for many people, but DeChambeau used the stay-at-home order to completely transform his body. Although he began his training regime nearly a year ago, the quarantine helped him gain over 40 pounds, mostly muscle.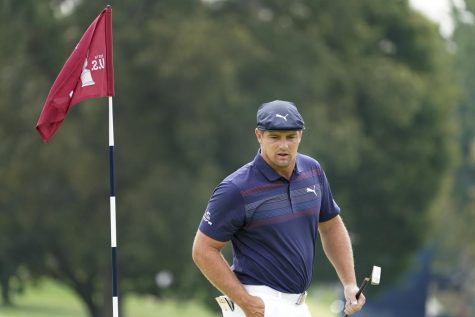 In 2019, DeChambeau drove the ball an average of 302.5 yards. A year later, he is smashing the ball 322.1 yards per swing — the best in the PGA tour and over 25 yards further than the average. Although his bombs off the tee make jaws drop, he has his trusty putter to back him up.
DeChambeau ranks 10th in shots gained putting, a metric that "reflects your performance on all putts. It compares the actual number of putts taken to the expected number of strokes to hole out based on the initial distance to the pin," according to Arccos Golf. 
In the Rocket Mortgage Classic, DeChambeau put his driver and putter on display. "DeChambeau is the first player in the ShotLink era to win an event while leading the field in both Strokes Gained: Off-the-Tee and Strokes Gained: Putting," per PGA. And now, he followed up that impressive performance with his first-ever major championship.
Spoiler alert: Bryson crushed a drive.

196 MPH ball speed. 343-yard CARRY. 376 yards total. 😱 pic.twitter.com/YXSQ2FoeMm

— PGA TOUR (@PGATOUR) July 2, 2020
You don't usually see people with the frames of NFL linebackers dominating golf tournaments, but DeChambeau did just that. As a result, it will be interesting to see the approach golfers take both professionally and recreationally to better their game. As DeChambeau has proven, adding distance and mastering the greens make a perfect recipe for success.
Now, DeChambeau will look to conquer another feat: winning his first Masters, which will take place the weekend of Nov. 12-15. Augusta better have a bigger green jacket, as the odds-on favorite wants to add 10 more pounds before he hits the course in two months. 
Golf beware because DeChambeau isn't playing the game by the book. He could continue to change the game one swing at a time. DeChambeau has the success to back it up and will no doubt add to it for years to come.