The NFL faces biggest opponent yet with COVID-19 spread with the Titans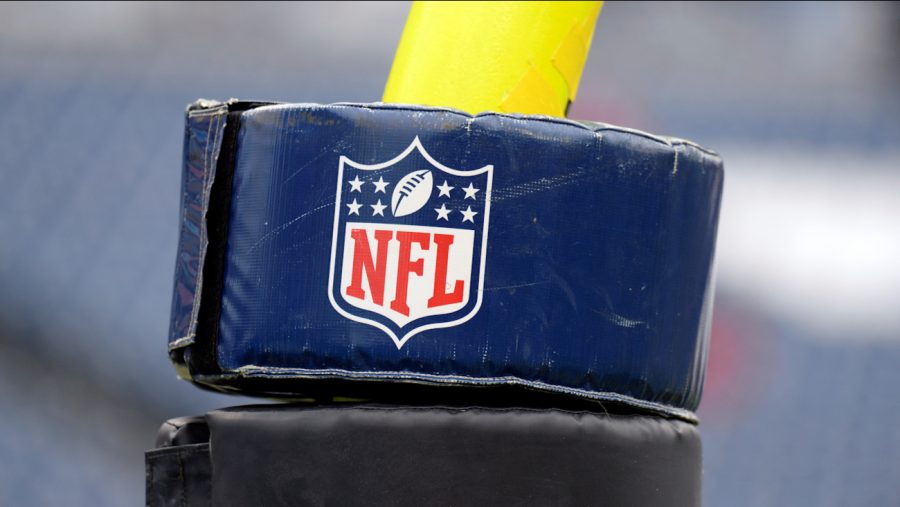 The NFL has a new opponent. It's COVID-19. 
On Sept. 28, the Tennessee Titans had eight players test positive for COVID-19, marking the first league team-wide since the NFL restarted practice in mid-July. 
For a league that fields 65 players and dozens of coaches, equipment and training staffs across the 32 teams, they have done a remarkable job limiting the spread of COVID-19.
As of Sept. 22, 36,664 tests had been administered to players and team personnel. Zero players tested positive, according to the NFL Players' Association. Then, eight Titans players were infected.
The NFL has gone above and beyond to not only limit but eliminate the spread of COVID-19 with measures that are expensive and technologically advanced. Even with contact tracing devices, sanitization sprays and UV-C lights and filters, there was still a spread. 
So what's next?
As of right now, the NFL intends to proceed with Sunday's game between the Titans and the Steelers. Except Tennessee has had to shut down its team facility until Saturday at the earliest. Meanwhile, the Steelers will continue with in-person practices ahead of this week's matchup.
Not only the infected Titans are affected. 
Mask Up. Titan Up. #MaskNowPartyLater 😷 pic.twitter.com/rCd2Y3hqHC

— Tennessee Titans (@Titans) August 19, 2020
The Minnesota Vikings, the Titans' opponent last week, shut down their facility until at least Wednesday as a precautionary measure. The Vikings released a statement yesterday that none of their players tested positive following Sunday's game.
Although the Titans had a minimal part of their team affected and the Vikings have been fortunate enough to have zero cases, one of the NFL's fears will be in full effect this weekend.
Knowing that several players have been exposed, the NFL will have to proceed with extra caution for this week's slate of games. Perhaps it would be better to move the Titans vs. Steelers game until Tuesday or Wednesday of next week. But this is easier said than done. The league has to ask itself if it is worth taking the risk of spreading the virus to other teams.
Luckily, the NFL has several protocols working in its favor. Players are tested daily for the virus. Als0, the contact tracing devices identify the length of exposure between individuals that have tested positive and other people wearing the devices. As a result, those that have been in close contact with a carrier know about it, but may also have to quarantine. Call it playing it safe. 
What happens if a player or club employee tests positive for COVID-19? Here are the current guidelines: pic.twitter.com/WcbcgCouWj

— NFLPA (@NFLPA) September 29, 2020
The MLB has shown us a COVID-19 outbreak can be managed, but the NFL is an entirely different animal. The league strictly plays 16 games in 17 weeks, and players need at least three days to recover from the physical toll on their bodies following competition. A week is ideal, which is why most teams play every Sunday, except for Thursday night prime-time games. 
As great as moving the Titans vs. Steelers game later in the season sounds, it would be a logistical nightmare for the NFL. Both teams have different bye weeks and if they were to play on a separate week, it would force other teams to switch around their schedules as well. An outbreak affects the entire league, not just one team, for this reason.
The NFL has been fortunate not to have a team-wide spread before now, but it will be intriguing to see if the protocols the league has put in place will be effective in avoiding a delay of the season.
For the NFL's sake, and ours for that matter, let's hope that the league did right to mitigate the spread and that football can be played on Sunday.