REPORT: JCU alums McDaniels and Caserio mentioned as candidates to fill Houston Texans job vacancies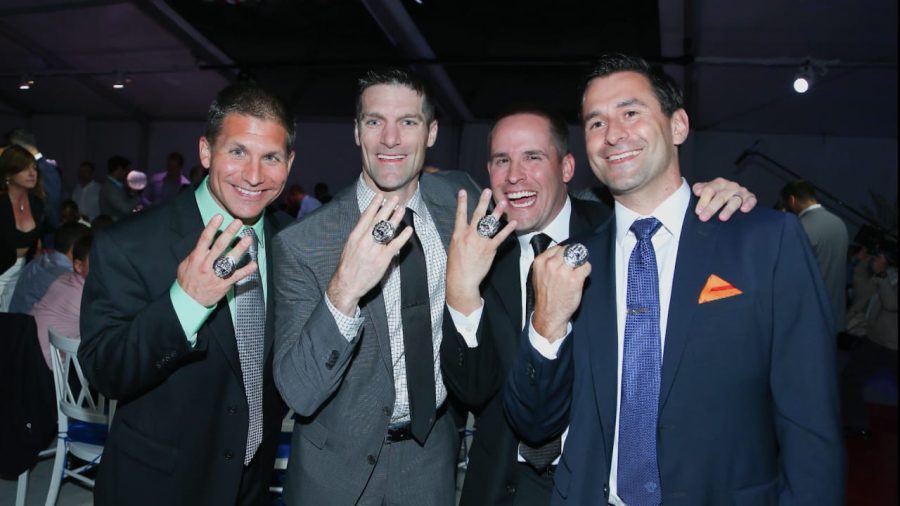 Two John Carroll alumni are reportedly being considered to fill the vacancies left following the firing of Houston Texans general manager and head coach Bill O'Brien on Monday.
New England Patriots offensive coordinator Josh McDaniels and director of player personnel Nick Caserio could fill the openings of the head coach and general manager positions of the Texans, according to NFL Network's Ian Rapoport. 
#Texans Executive VP of Football Operations Jack Easterby, on a very long-term contract, is close with #Patriots OC Josh McDaniels, as well as de facto GM Nick Caserio. Both clearly names to watch in Houston.

— Ian Rapoport (@RapSheet) October 5, 2020
McDaniels and Caserio are both graduates from the JCU class of 1999. They both played on the John Carroll football team, first as backup quarterbacks. Eventually, Caserio became the starting passer and McDaniels transitioned to wide receiver. That's when their relationship as friends — and eventually co-workers — began.
"We became close," McDaniels said in an interview he did with the Patriots, describing how his relationship with Caserio began. "All the core traits that you look for in a football player and a friend, Nick possessed all of those in abundance. It was easy for me to say I am going to be lifelong friends with a guy like this."
They have pretty much spent the majority of their adult-life together since graduating from John Carroll, 630 miles away in Foxborough, Massachusetts, as members of the Patriots.
Since 2001, Caserio (20 seasons) and McDaniels (17 seasons) have become staples of the New England Patriots organization. They have won six Super Bowls together under the direction of head coach Bill Belichick. Their success in New England is what attracts them to the Houston Texans 
"It is just unbelievable. It makes me so proud of what we were able to put together," said the late Tony DeCarlo in an interview with the Patriots a few years ago. DeCarlo was Caserio's and McDaniels's head football coach at JCU.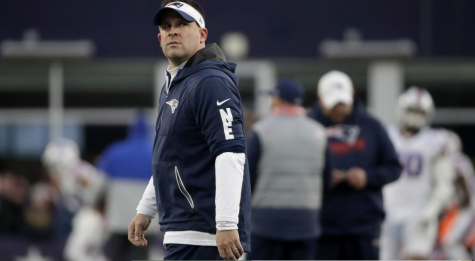 McDaniels has tested the head coaching waters of the NFL once before. In 2009, he left the Patriots to become the head coach of the Denver Broncos. After two seasons, McDaniels was fired and eventually returned to the Patriots three years later, once again as the offensive coordinator. After interviewing with the Cleveland Browns for their head coaching position last season, McDaniels is thought to be seeking a head coaching position again.
McDaniels also accepted the head coaching vacancy of the Indianapolis Colts in 2018, before backing out at the last minute to remain in New England.
On the other hand, Caserio has remained with the Patriots throughout the course of his NFL career, which began in 2001. He has served in several roles, including his current position as "de-facto" general manager.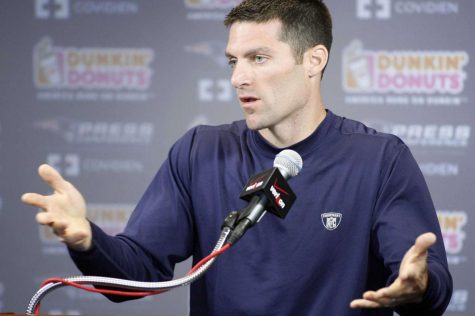 Both McDaniels and Caserio's relationship with a previous Patriots executive is what could bring them both to Houston.
As Rapoport noted, both "are close" with Houston Texans Executive Vice President of Football Operations Jack Easterby. The Texans hired Easterbay after having spent six seasons with the New England Patriots (2013-2018). McDaniels and Caserio worked with Easterby during his entire tenure with the Patriots.
Typically, NFL teams wait until after the season to fill vacancies at the head coach and general manager positions. However, with the Texans making a significant change, things could move faster than usual. Houston would have to wait until the Patriots' season is over, if they wanted to hire McDaniels and/or Caserio.
If the Texans can steal Caserio away from the Patriots, he would become the third general manager in the NFL from JCU. McDaniels would be the first head coach from JCU since his previous time spent with the Broncos.