A look inside of Zoom University at JCU 
On Sept. 4, President Michael D. Johnson made the announcement that John Carroll University would be learning remotely for the remainder of the fall semester due to the COVID-19 pandemic. For the past month, John Carroll students have attended classes over Zoom and have started to develop habits when they go to class. Similarly, professors have adjusted to the new class format, changing their lesson plans, grading systems and methods to encourage student participation. Here's how some of the John Carroll community have adjusted to online learning with their home work spaces:
Kara Schneider, class of 2024 
"Each day I go to class, I roll out of bed and sit down at my desk in my room. I have been attending and doing homework, all at my desk, because it is convenient for me, but I want to try to do work outside because sitting in my room all day can be a bit depressing. Even though I have only attended class in my room, I know people who have logged into their Zoom class from cars, the park and even the bathroom.
I do think that Zoom is super convenient but at the same time I feel like I'm learning less and doing more work. I focus less because going on my phone during a Zoom class is easy. Attending class in my room provides a quiet environment for me to go to class and do my homework. I still live with my parents, so my room is my own bat cave, which can get a little dark and gloomy and that's why I want to try doing classes outside."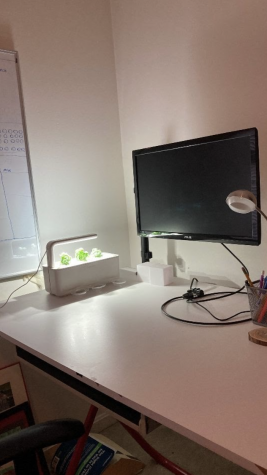 Cam Rodriguez, class of 2022 
"I usually sit at my desk during my classes, and I like to keep the place where I go to class and take my tests the same. I find that it helps me retain the information better. Staying in the same space for learning and exams has been shown to help with comprehension. I like participating in class over Zoom. I feel like, during Zoom, participation is easier for the teacher to hear what the student is saying and leads to less wasted time because the teacher doesn't have to ask the student to clarify what they were saying or to speak up if they can't hear them. 
The only sort-of difficult thing about Zoom participation is when the teacher is showing their screen and can't see all of the students. It's hard for them to call on someone who might want to talk, and this leads to people talking over each other a fair bit. I know some teachers use the hand raise option on Zoom, but it can be confusing sometimes for those that don't know about it. 
I like working here because it is my own space, and I dedicate it strictly to learning and working. I try not to do anything non-school related at my desk, so that it's only a place for study. There's not much that I don't like about my space because it has everything that I could need when I'm studying."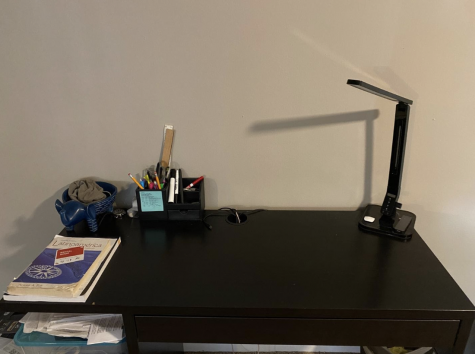 Maddie Bender, class of 2021 
"I usually like to attend my Zoom classes sitting in my bed because it's super comfortable for me. The only time I change up where I sit for class is when I am doing my student teaching, so that it looks more professional. For those classes, I sit in my living room and dining room area. When attending John Carroll classes, I try to participate once or twice each class so the teacher knows I am actually paying attention to class. 
I often do my homework on my living room couch or in my bed, but I tend to end up in my room so I don't disturb my roommates. I can close my door and not be in the shared space. I like my room because it's comfortable and usually my roommate's cat comes to sit with me during my classes, but being in bed also makes me want to nap rather than actually do any of my work."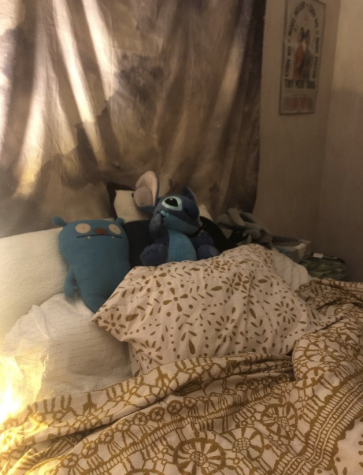 Dr. Brooke Turner, assistant professor in the Exercise Science/Sports Studies Department 
"One place I sit often is in a papasan chair in the front room of my house. There's a lot of light in that room, and it's really nice to sit there with the windows open—well, until someone starts to mow the lawn, or my dog sees a squirrel outside or a plane flies overhead. The other room I use is the office in my house. If I need to share screens, I usually conduct my Zoom meeting there because I have multiple screens set up.
I do find it difficult to get students to participate, but that also depends on the class. The upper-level classes with students I know better seem to be much more willing to participate. I like working from home sometimes because I get a lot accomplished. There aren't as many distractions here.  It's also nice to not have to leave my dog and cat, and wear sweatpants all the time. But I really miss the in-person communication with students. Being away from the students is actually the hardest part. I can't wait for the day that we can all safely be back in the classroom!"