Wake up America
The political arena was intense last week. Presidential town halls, Senate judiciary hearings and bombshell stories. All of these events are tied together by the concerted effort by members of our political class, mainstream media and Big Tech companies to wage war against conservatives while shielding allies. Regardless of ideology, this should scare Americans because it is bad for democracy, bad for the free exchange of ideas and bad for our nation. 
ACB
According to CNN's John King, Amy Coney Barrett "would be getting 70 votes or more in the United States Senate" if it was not for the fact that President Donald Trump nominated her. King claims he has been in Washington long enough to make such a judgment. After all, in a less politically divisive time, Ruth Bader Ginsburg, one of the most liberal United States Supreme Court justices in history, received 96 votes. If confirmed, ACB would be the first woman on the Supreme Court to be the mother of school-aged children. The Supreme Court nominee will likely be confirmed along party lines, with few exceptions, as Republicans will vote in favor of her appointment while Democrats will vote against it. 
In August of 1920, women in the United States were enfranchised after the ratification and adoption of the 19th Amendment. One hundred years later, a brilliant woman and dedicated public servant stands before us as she has been nominated to sit on America's highest court. The appointment of ACB should be unanimous. Her resume speaks for itself. 
Many of our political elites, however, wish to tear her down. In the past, some have attempted to do so based on her faith. The New York Times, a liberal echo chamber that frowns upon views inconsistent with their "woke" staffers, ironically accused ACB of having spent her life "in a cocoon of like-minded thinking." The politicians and elites who turn a blind eye to Biden's inability to answer policy questions that could erode our institutions are the same individuals demanding Barrett answer questions on cases she has not yet heard. We are also told by Sen. Kamala Harris that her nomination is "illegitimate" because it is happening during an election cycle, but history says otherwise. 
ACB is an exceptional woman who deserves to be appointed to the United States Supreme Court. Unfortunately, because she insists on reading the Constitution as it was written and leaving policymaking questions up to the branches of government accountable to the people, we are told she must be "Borked." 
Big Tech
Last week, the New York Post published a bombshell story, releasing a plethora of emails detailing significant corruption between the Ukrainian natural gas company, Burisma, and Joe Biden's son, Hunter Biden. The article suggests that Hunter Biden used his father's position of vice president to make millions while also involving Joe Biden in meetings. 
Before the New York Post article, we also knew that Joe Biden pressured the Ukrainian government to fire a prosecutor investigating Burisma. At a Council on Foreign Relations conference the Democratic nominee bragged about the matter: "Well, son of a bitch. He got fired."
The FBI currently has possession of the laptop with the emails that were retrieved and they are investigating whether the leak is part of a foreign election interference operation. The Director of National Intelligence John Ratcliffe, however, has stated that the emails are not connected to a disinformation effort. It has been a week since the emails were released and according to RealClearPolitics, Joe Biden has yet to deny their authenticity. 
The scariest part of this story isn't even the Biden family's corruption. Facebook flagged the article immediately which, under Facebook algorithms, reduces an article's ability to appear on news feeds. Twitter took things a step further and blocked users from even posting the story altogether. The social media giant went so far as to lock accounts of prominent political leaders, such as White House Press Secretary Kayleigh McEnany, who attempted to share the story.
Twitter CEO Jack Dorsey tweeted that blocking the story from spreading on the platform was "not great." You think?
The excuses being promulgated by Twitter and Facebook for these unacceptable acts expose their double standards. Countless articles have spread throughout their platforms that are factually inaccurate, unverified or were obtained illegally. The difference between these articles and the one from the New York Post is that they do not attack their political allies.
Twitter and Facebook are sending a clear message: don't implicate our allies or share ideas we don't like, or else you will be censored. 
According to a NewsBusters investigation, Twitter and Facebook have censored the president's social media accounts at least 65 times this election cycle. Alternatively, the companies have censored Biden and his campaign accounts zero times. 
This is terrifying, and these companies are just the tip of the iceberg. Google has manipulated search algorithms to favor liberal content over conservative content, influencing what information garners more accessibility.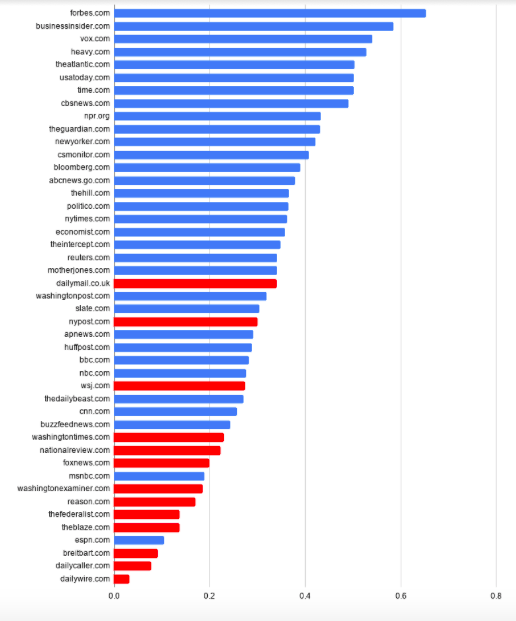 Mainstream Media
After the Commission on Presidential Debates canceled the second debate, the Biden and Trump campaigns had dueling town halls on ABC and NBC respectively. Both campaigns coordinated with the networks to establish event formatting. The contrast between these two town halls was stark. 
While Trump seemingly debated Savannah Guthrie, Biden was fed softballs from former Clinton Administration staffer George Stephanopoulos. The former vice president did not receive a single question regarding the controversy surrounding his family's corruption. 
After Biden stated that voters do not deserve to know his position on packing the Supreme Court, Stephanopoulos offered virtually no push back. Biden explained that he would only give his opinion "depending on how they [Senate Republicans] handle this," in reference to the ACB hearings, which had already concluded.
The war being waged against conservatives has never been more conspicuous.
In these turbulent times, I beg you to be vigilant in your pursuit of the truth. This article is riddled with links to the facts, and there are more facts out there at our fingertips. 
Our next generation of leaders, regardless of political ideology, need to engage in meaningful dialogue that does not shame or dispose of others who think differently.