COLUMN: My Super Bowl Pick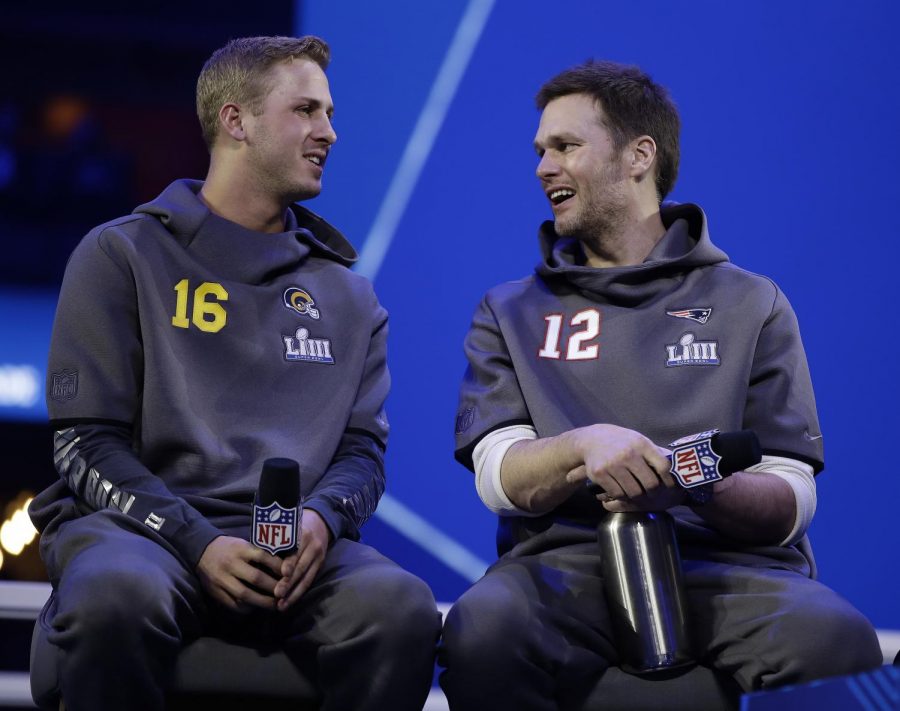 Entering the 2018 NFL season, I made a few predictions. I said Green Bay Packers quarterback Aaron Rodgers would be the MVP, Le'Von Bell would be offensive player of the year and the Saints and the Patriots would play in the Super Bowl.
Well, nearly all those predictions were wrong … except one. The Patriots are back in the Super Bowl for the ninth time during the Tom Brady/Bill Belichick era and for the 12th time in franchise history — — insane.
This Super Bowl has somewhat of a déjà-vu feel to it. In the first of the nine Super Bowls that Brady/Belichick played in it was against the Rams (then of St. Louis). The young, mighty Patriots stunned NFL Hall of Fame quarterback Kurt Warner and the "Greatest Show on Turf."
Eight Super Bowls later, Brady/Belichick are back in the Super Bowl playing the Rams (now of Los Angeles). Now back to that whole déjà-vu thing.
The 2019 Rams are now in the same spot the 2001 Patriots were in, except the roles are flipped. The youngest head coach in NFL History is Sean McVay, and he and his just-as-young quarterback Jared Goff are looking to end the Patriots' dynasty. A tall task if you ask me, considering the Patriots have never lost two consecutive Super Bowls. Of course, New England lost to Nick Foles and the Philadelphia Eagles last season.
Now, time for the pick. I learned a long time ago never to pick against Brady/Belichick and the Patriots. I want to, I really do — but I can't.
McVay and Goff have only been together for two years, but they have proven a ton. They have made the playoffs in back-to-back seasons and even beat Drew Brees and Sean Payton in one of the toughest places to play in the NFL, the Mercedes Benz Superdome in New Orleans.
Brady and Belichick are coming off a win against the league MVP in Patrick Mahomes and a Kansas City Chiefs offense that simply could not be stopped.
My point? The Patriots are essentially unbeatable in the playoffs, and their Super Bowl record is a marvelous 5–3.
Rams 27, Patriots 28. Hopefully Brady and Belichick retire after this one, but I am guessing they will not.