How much does JCU value adjunct professors?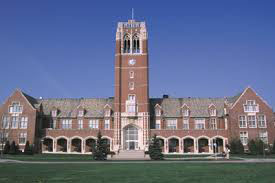 Editor's note: During the fall of 2018, The Carroll News was alerted that adjunct professors wanted a public voice to address grievances they have with the University. There will be a weekly installment in the Campus section of The Carroll News that will focus on issues facing adjunct professors at JCU. This week's installment is an introduction to this investigative series. 
Adjunct or part-time professors are often regarded as less important and more disposable than full time or tenured faculty. This trend can be observed through colleges and universities nationwide as well as on John Carroll University's campus.
Neil Slobin, an adjunct professor from the philosophy department, is expecting Spring 2019 to be his last term at JCU. Slobin discussed a wide variety of issues that part time faculty have to face, such as working at more than one school to make a living salary, contracted (full-time) employees teaching adjunct professors classes, not having enough time to dedicate to students, burnout and various other issues.
Slobin is not the only adjunct professor willing to speak out on the problems that many of these professors are struggling with. Yvonne Bruce and David Young, adjunct professors for the English department, shared their personal stories of being a part-.time faculty at JCU.
All three of these individuals, when asked about the Jesuit mission of JCU, claimed that they felt the University was not living up to its message of seeing the person as a whole instead of only as a laborer.
"You always think that John Carroll, because it is Jesuit, is going to do the right thing when it comes to decisions about money and decisions about structure or decisions about personnel. It consistently does not," said Slobin.
Bruce made comments similar to Slobin about JCU not living its mission. "John Carroll has to commit to making things equitable and Christian in its treatment of employees, then we can work together," Bruce said.
Young stated, "Does the University live up to its Jesuit mission? No. In my own department, yes. They value me as a colleague and a person and treat me as equal. But again the University sees us as [merely]labor. As people who are fulfilling a role that is [considered] vital, the way I see it. But I don't know how the University would see us as vital if they treat us the way they do."
The adjunct professors mentioned that this problem clearly expands far past the realm of John Carroll. However, The Carroll News will dive deeper into problems that John Carroll professors face.