Our top hot chocolate recipes for the weekend
It's that time of year. Fresh snowfall, knit scarves, crackling fire and hot cocoa. Nothing says the holidays quite like a bubbling cup of molten chocolate. The sweet aroma of the beverage makes us want to grab our flannel pajamas and curl up in front of a good Christmas movie.
So play some Christmas carols and put on those fuzzy socks — let me tell you about my top hot chocolate recipes:
Frozen Hot Chocolate 8/10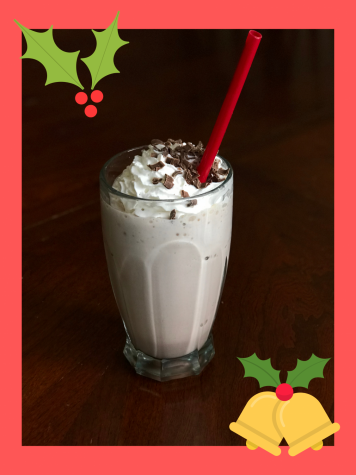 Frozen Hot Chocolate is a relatively new trend. The final product was surprisingly refreshing and tasted like a happy-medium between chocolate milk and a chocolate milkshake. I made mine with:
1.25 ounces of Land O' Lakes Chocolate Supreme Hot Cocoa Mix

2 cups of whole milk

12 ice cubes

Whipped cream

Chocolate curls
After I blended it all together, I was left with a very tasty beverage reminiscent of a frappuccino. I topped mine with whipped cream and shaved chocolate curls.
Peppermint Hot Chocolate 10/10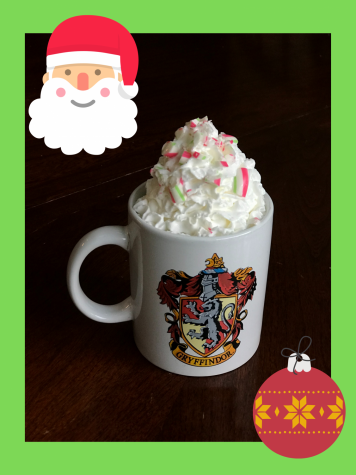 Peppermint Hot Cocoa has been around for a bit longer than the frozen trend. It usually comes in a nice package or a mix. However, I wanted to find a new way to make this drink. I was extremely pleased with the result, which was both herbal and sweet. Here is how I made it:
2 tablespoons of cocoa powder

2 tablespoons of sugar

1 cup of hot milk 

Loose leaf herbal peppermint tea

Whipped cream

Crushed candy canes
This recipe had a few more ingredients but was totally worth it. The cup of hot chocolate was both rich and cool — the perfect blend of chocolate and mint. I added the whipped cream and candy cane for aesthetic purposes, but the drink did not need it. I loved this recipe. 
Secret Recipe 12/10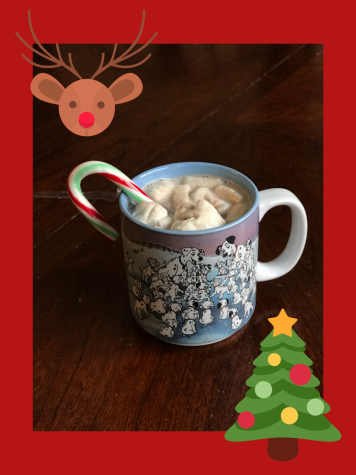 While it isn't much of a secret anymore, this hot chocolate blend comes from Young People Who Care in Frenchville, Pennsylvania. 
YPWC is an organization that hosts mission trips for high school students and youth groups. Volunteers serve the community by building, gardening, organizing donations, visiting the edlery and much more. I was blessed to be part of this fantastic organization for three years. While the focus of the trip is service, the hot chocolate they make during the trip is iconic. My love for it may be solely nostalgic, but I'm sharing it because I think it is the best hot chocolate in the world. I hope you agree! Here how to make it:
1 part Nesquik Classic powder

1 part powdered milk

1 part powdered creamer

Hot water
It is important to remember that Nesquik, powdered milk and powdered creamer should all be equal parts. I garnished my cup with marshmallows and a candy cane, but the best way to enjoy it is unadorned.
There are a plethora of ways to enjoy this fun holiday drink, whether it be a peppermint or frozen. This timeless cup of goodness is never going out of style. So, cheers everyone! Here's to a happy hot chocolate-filled holiday season.