Streaks of the Week: Sept. 10-12
Each week, The Carroll News sports section names five Blue Streak athletes "Streaks of the Week." Congratulations to this week's athletes on their outstanding performances.
Men's Soccer: Senior Ben Hryszko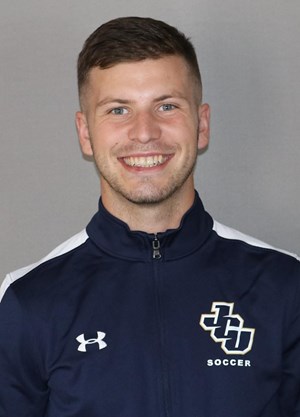 Fresh off their first two-game winless skid since early 2019, the Blue Streaks needed a spark against the College of Wooster and they got one from Hryszko.  Tied in overtime, the fifth-year headed the ball in the back of the net on a beautiful pass in from James Hoover to win the match 2-1, improving JCU to 2-1-1 on the season.
Women's Soccer: Senior Danielle DelGiudice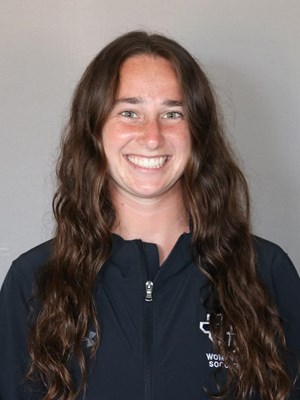 DelGiudice is a huge reason why the Blue Streaks have started their season 4-1 for the first time since 2008.  The senior goalkeeper made a combined 16 saves in JCU's two victories last week, including nine in a 1-0 overtime win against Allegheny on Saturday.
Volleyball: Sophomore Maddie Maziarz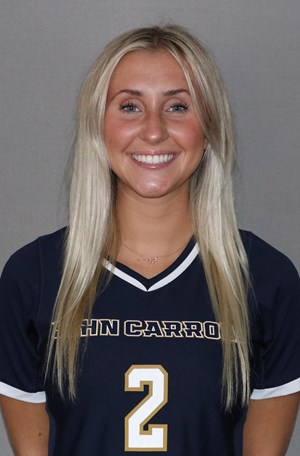 Maziarz aided the Blue Streaks to a four-game sweep of their opponents last weekend at the Penn State Behrend Tournament.  During the four matches, the sophomore led the Blue Streaks with a combined 62 assists, including a season-high 19 versus Westminster and 34 digs.
Men's Golf: Senior Johnny Roder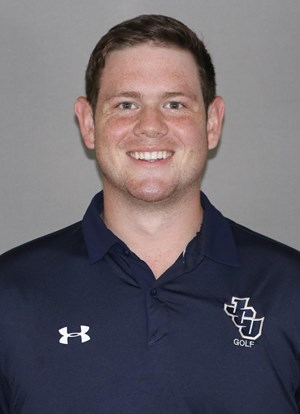 Roder led the Blue Streaks to a first-place finish last weekend at the Dan Caschera Invitational at River Greens Golf Course in West Lafayette, OH.  The senior shot a team-low 103 in the 27 hole match (68 on the first 18 holes, 35 on the final nine).
Los Angeles Chargers: Head Coach, Brandon Staley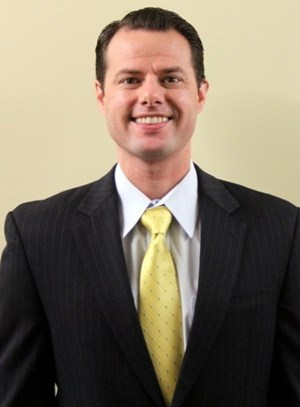 The former John Carroll Football defensive coordinator warrants a Streak of the Week selection for his first win as a head coach in the National Football League.  The 38-year-old Los Angeles Chargers headman notched a 20- 16 victory on the road against the Washington Football Team. Staley served as the Blue Streak's defensive coordinator for three seasons under Tom Arth.