Streaks of the Week: Oct. 8-10
Each week, The Carroll News sports section names five Blue Streak athletes "Streaks of the Week." Congratulations to this week's athletes on their outstanding performances.
Football: Junior Brennan Fugh & Freshman Evan McVay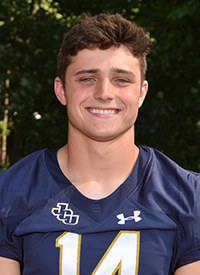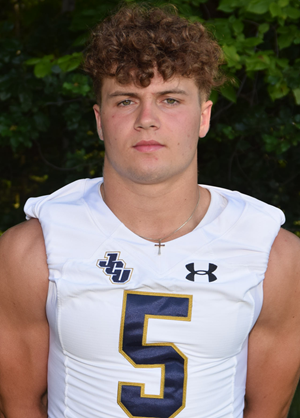 In JCU's 38-7 victory over Capital on Saturday, Fugh and McVay became the first duo in team history to record over 200 receiving yards and rush for 100 yards in the same game. Fugh's 242 receiving yards were the most by a Blue Streak receiver since 2012 and McVay's 193 rushing yards were the most in a game since 2018.
Men's Soccer: Senior Ben Hryszko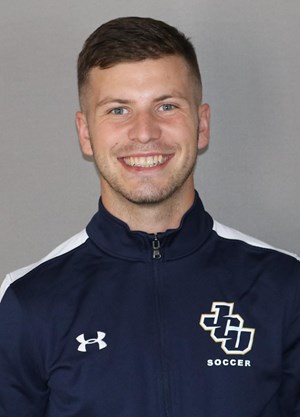 Hryszko was a huge reason why the Blue Streaks have opened up Ohio Athletic Conference play 3-0 this season.  In a big game against the then 7-1-1 Mount Union last Wednesday, the senior scored two goals and added another against Capital University last Saturday. He has now scored a team-leading four goals this season.
Volleyball: Sophomore Lexi MacDonald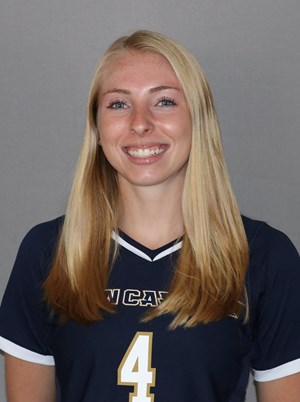 MacDonald has continued to be a defensive force for the Blue Streaks as she recorded a career-high 34 digs against Mount Union and another 14 against Capital last week. This stretch marks the most digs the sophomore has tallied in back-to-back games in her career.
Men's Golf: Johnny Roder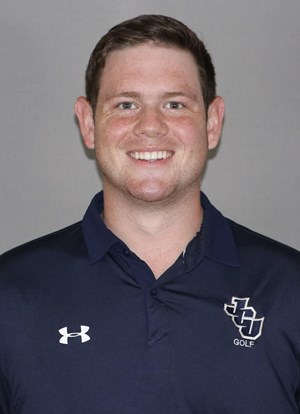 Throughout the fall season, Roder has played exceptional golf.  However, his performance last weekend at River Greens may have been the best of his career. The senior recorded a day one score of 72 and shot a 69 the next day, giving him a tournament-low 141. For good measure, Roder eagled the 17th hole on day two, which helped cement himself as champion.