Streaks of the Week: Jan. 21-23
Each week, The Carroll News sports section names five Blue Streak athletes "Streaks of the Week." Congratulations to this week's athletes on their outstanding performances.
Men's Basketball: Senior, PJ Flannery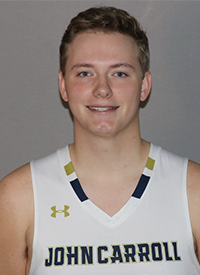 In a much-needed win for the Blue Streaks against Muskingum University last Saturday, Flannery delivered as he scored a career-high 22 points and made four 3-pointer off the bench. The senior also added nine points, all on 3-pointers, in their loss to Baldwin Wallace University last week.
Women's Basketball: Senior, Olivia Nagy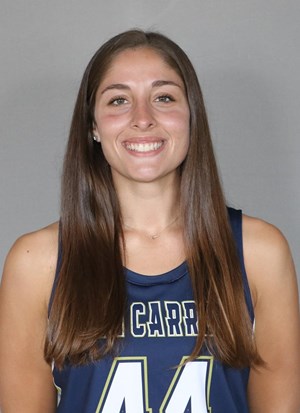 Nagy's 22 points, 13 rebounds and six blocks aided John Carroll University in their biggest win of the year last week over the then No.11 Baldwin Wallace University. In the first quarter, the senior became the 17th player in program history to eclipse 1,000 points in a career. Nagy also scored 14 points in the team's 51 point victory over Muskingum last Saturday.
Women's Swimming & Diving: Junior, Gwyneth Hamilton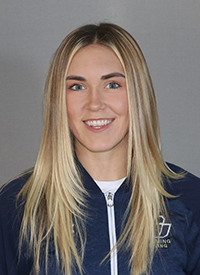 Hamilton had a tremendous showing on Senior Day in John Carroll's rout of Baldwin Wallace, winning the 50 and 100 freestyles and missing out on a clean sweep in the 100 butterfly by .04 seconds.  The junior was also on the winning 200 freestyle relay.
Wrestling: Junior, Patrick McGraw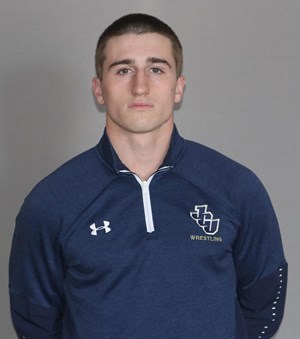 This season, McGraw has started to make a name for himself in the 165 weight class. In his latest competition at the Muskingum OAC Quad, the junior went a perfect 3-0 and defeated the country's 9th ranked wrestler at 165lbs from Baldwin Wallace by a score of 15-2.
Men's Track & Field: Senior, Garrett Clark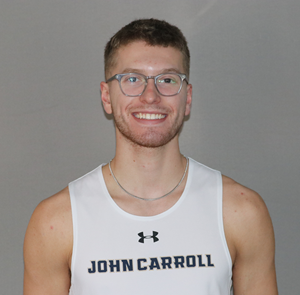 Clark's run at the University of Michigan was one of many stellar performances that both the Men's and Women's Track & Field teams had this weekend. The senior placed fourth in the 400-meter with a time of 49.18 seconds against a field of NCAA Division I and II runners. Clark broke his school record in the event by .19 seconds.