Anna Meyer's Senior Column: A fond farewell and thank you to John Carroll for the most memorable four years
While writing my farewell column, the first thing that came to mind was a cliché quote from children's author Dr. Seuss. 
"Don't cry because it's over, smile because it happened." 
As I write this column and reflect on the past four years, I realize how many memories I am leaving behind as I graduate from John Carroll in just a few weeks. 
Over the past two weeks, while doing my usual weekly routines, I realized that many of my "lasts" were happening.
Whether it was my last time writing a college paper, my last deadline night for The Carroll News, my last week of classes or covering some of my final athletic events, all of my memories from the past four years came back to me. 
As I began to process that my time here was coming to an end, I realized that I needed to be joyful for all of the opportunities I was fortunate to have during college.
My Path to The Carroll News 
The truth is, coming into college, I never wanted to write for the school newspaper. 
When I entered college, I didn't know how important writing was for someone who aspired to work in the media one day. Well, flash forward four years later, I am proud to say writing for The Carroll News was one of the best decisions I made. 
In Feb. 2018, I visited John Carroll University for the first time as a senior in high school. During my on-campus visit, I had the opportunity to sit down and talk with Bob Noll who is now the adviser of The Carroll News.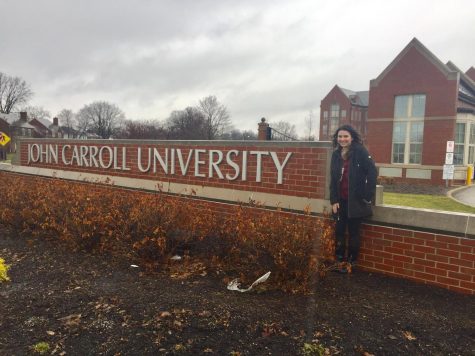 While meeting with Noll, I took away a list of pieces of advice on succeeding in the media industry, one of those being writing for the campus newspaper. However, with no previous newspaper experience, I wasn't keen on it. 
At the time, this didn't seem like an interest of mine. In fact, writing wasn't something I enjoyed. Yet, flash forward four years later and here I am writing my senior farewell column with The Carroll News. It's funny how things change. 
Throughout my John Carroll experience, one of my most transformative and treasured memories will be my time spent within the John Carroll Sports Information Department. My former boss, the late Chris Wenzler '90, had sent out an email encouraging myself and others in my department to join The Carroll News and write for the sports section.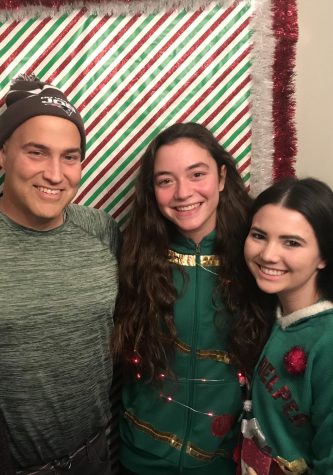 At this very moment, I remembered the advice that Noll gave me. I thought to myself that to succeed at working in the media industry, I must be a part of the campus newspaper. 
A few weeks passed after Wenzler sent out his email, and I decided to give in and join the newspaper. Seeing mentors like Wenzler, who I looked up to, push me to do this ultimately led me to my decision. 
With the help of past Carroll News Sports Editor Kyle Kelly '21, I was off and running. I will wholeheartedly admit that the first few stories I wrote were nothing special but Kelly continued to help me and, eventually, things got into gear with my writing.
Unique Blue Streak Connections
I realize I have developed relationships at The Carroll News that I would never have been able to develop without being in this organization. 
My experiences at John Carroll are far from what I initially imagined. Between working with The Carroll News as sports editor and working with the John Carroll Sports Information Department, there are memories that I will never forget. 
As Wenzler pushed me to write for The Carroll News, he and others at JCU pushed me to try everything, and I mean absolutely everything you could think of, that could be involved in sports media.
If I had not tried broadcasting soccer during my freshman year or writing for The Carroll News and JCU Sports Info, I would have never realized my passion for both of these, which eventually led to my soon-to-be career after graduation. 
My writing improved immensely during my time at John Carroll because I was able to write hundreds of stories between JCU Athletics and The Carroll News, with all of them displaying one thing in common – my love for sports and storytelling. 
Even though my time with Wenzler was cut short as he lost his battle with multiple myeloma in June 2020, Wenzler's impact on me will never be forgotten.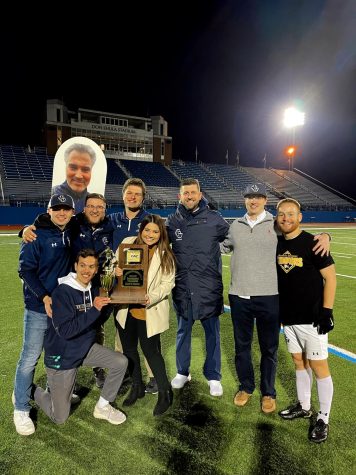 Always say Yes 
In fall 2020, Joe Ginley '16 began a new journey as John Carroll's Sports Information Director. In this role, he has continued to make sure the office operates as a family, building upon the legacies Wenzler initiated while adding some of his own new things.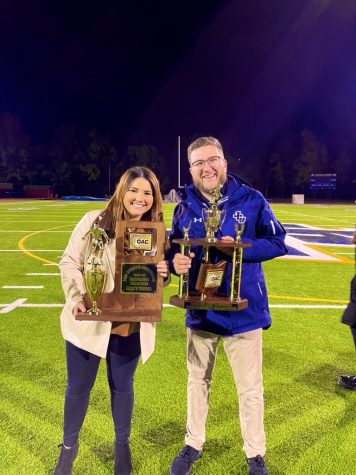 As I mentioned previously, I appreciated all of the times that someone told me to try something new. 
When the COVID-19 pandemic hit, John Carroll Athletics shut down from March 2020 until January 2021. 
During Christmas break of my junior year, Ginley texted me, asking if I wanted to be the lead play-by-play broadcaster for women's basketball that upcoming season. I remember my response was a little bit unsure at the time, as I had only ever done color commentary for sporting events. 
Ginley assured me that I would do well and that he needed me to step up and do it. So, I went ahead and went for it.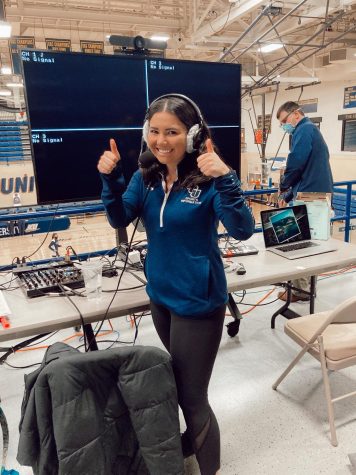 I am thankful I took the opportunity; doing play-by-play broadcasting was one of the best things I said yes to. 
I began to develop my own style and get more comfortable with the various games, which eventually led to my covering many of our other teams at John Carroll and covering OAC Championships and NCAA Tournament runs. 
Many of these broadcasts were extremely memorable. It was genuinely an honor to follow in the footsteps of so many other John Carroll Sports Information alumni who were strong broadcasters and who went on to do extraordinary things in life. 
I am grateful for individuals like Wenzler and Ginley who gave me countless opportunities to say yes. My advice for anyone who comes to John Carroll is always to say yes because you never know what it could lead to. 
I am thankful also for them giving me a family away from home that is filled with memories from both in and out of the office.
An Unforgettable Community 
Writing this is incredibly bittersweet as I look back on all of the friendships I have developed with mentors, co-workers, players and coaches while covering the Blue Streaks for the past four school years. 
When I attended orientation in June 2018, numerous faculty, staff and students told me that the John Carroll community is a family. As I near graduation, I can tell you for certain that those words that everyone said are 100% true. 
People at John Carroll tend to be some of the most welcoming people I have ever met, whether it be someone holding the door, conversing amongst floormates or Blue Streak alumni going above and beyond to help you when they realize the connection you share.
Leaving John Carroll, I am blessed to know that I have many friendships that will last a lifetime. Whether they were developed in the O'Malley Center, the JCU Sports Information Department, The Carroll News newsroom, the basement of Campion Hall freshman year or from anywhere else, they all mean the world to me.
I know I already thanked a few people for their impact on me, but there are a few others I need to wholeheartedly thank for their support during my time with The Carroll News. 
To former Carroll News adviser and my professor Carrie Buchanan, thank you for always helping me improve my work to the next level and for always believing in me. Your knowledge of journalism and AP style has shaped me into the journalist I am today. Even though Dr. B is retiring from a very successful career, it is great to know that I walk away from John Carroll with someone I can always rely on to answer a text or phone call about anything in the field of journalism.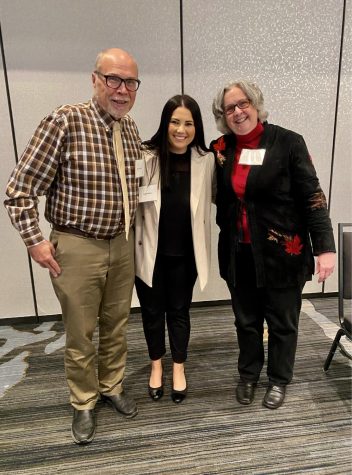 Noll, thank you for telling me how important writing was when I was a senior in high school. I still remember my campus visit and the valuable advice you gave me. It was wonderful to see everything come full circle and have you as my adviser for my final year with The Carroll News. Thank you for affirming my work and giving me advice.  
I also want to thank this year's Editor-in-Chief T.J. Lindstrom and Managing Editor Nick Sack. Thank you for all the time, effort and dedication you have put into everyone's section and making deadline nights more memorable.
I could thank so many other people for helping shape my John Carroll University journey. Many of you know who you are and I am forever grateful for everything you have done to help me. 
From being a freshman supported by upperclassmen to faculty and staff members always believing in me, thank you for shaping me into the person I am today and for setting me up to set the world on fire after graduation.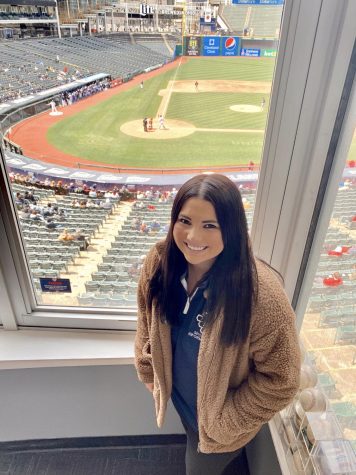 What a ride it has been during all of the Tuesday nights in The Carroll News newsroom and what a time it has been over the past four years in University Heights. Moving on from John Carroll University and taking a new step in life is hard, but I don't think anything will be more challenging than saying goodbye to everyone and everything I have done over these past few years.
Thank you, Blue Streak nation, for everything over the years, it has been an honor covering history with you and being a part of such a wonderful family.