Delts left high and dry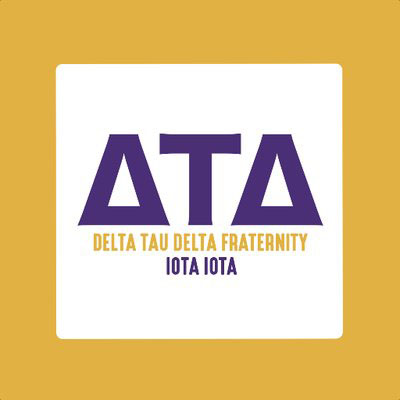 Ominous lightning and flash flooding made Friday, Sept. 13 an evening that many John Carroll students will not forget. 
A severe storm hit, flooding parts of campus and leaving branches and debris sprawled across walkways. According to an email sent by the University, the storm left Campion, Hamlin and Bernet Halls, several academic buildings, the library and Don Shula Stadium without electricity. 
Although many students were concerned with the conditions on campus during the storm, the brothers of Delta Tau Delta, who reside on the ground floor of Hamlin Hall, were directly affected. Rainwater accumulated, leaving the fraternity to deal with flooding on their floor. This is not the first time in recent history that the brothers have handled water damaging their hall. 
"It is almost a year and five months to the day [since the last time Hamlin's basement flooded.] It is a little bit more frustrating because this happened again," said John Smith, president of Delta Tau Delta. 
In 2018, the Delts faced a similar situation. The basement of Hamlin flooded due to a storm. In both cases, the brothers had to evacuate the floor and relocate to other dorms. 
Smith said the fraternity was given one hour on Saturday to take some belongings and move into the basement of Dolan Hall. According to the Office of Residence Life, the fraternity should be returning to Hamlin soon. As of Sept. 18, the brothers have begun moving back to Hamlin.
"Affected students have been temporarily [relocated]," said Lisa Brown Cornelius, senior director of the Office of Residence Life. "A restoration company was contracted to remove water, sanitize, dehumidify and dry the affected areas… Additionally, the Office of Residence [Life] has been in communication with and met individually and collectively with affected students and responded to questions and concerns."
Although ResLife is working to clean up the water, some members of the fraternity are frustrated by the situation. Michael Brody '20 tweeted, "My floor in Hamlin Hall just flooded for the second time in three years. It is unacceptable that a building housing hundreds of students, who pay almost $10,000 in room and board, can't withstand severe rain without the very real possibility of this happening @JCUResLife." 
Later, Brody corrected the initial tweet, saying this is the second flood in one and a half years and that room and board is closer $13,000 in cost. He ended the tweet by saying "My point still stands: unacceptable."  
Not only is the flooding and displacement of the brothers an inconvenience, but Brody explained that JCU does not cover items damaged when situations such as this happen. 
John Carroll's housing agreement states that "JCU will assume no responsibility for the theft, destruction or loss of money, valuables or other personal property belonging to, or in the custody of, Student for any reason, whether such losses occur in Student rooms, storage rooms, public areas, elsewhere in the hall, or in containers related to shipment or storage." Thus, when students sign the housing agreement to live on campus, they are agreeing that John Carroll is not liable for their property if it is damaged. 
Smith said that very few items were damaged, a Macbook charger and clothes were the main items that were lost. "Given the recent nature of the events, a final assessment of damage and potential costs are not available," Cornelius stated.
Although the fraternity was alarmed due to the hall flooding for a second time, Smith said the situation was handled better. "[The resident assistants] reacted in a more concerned way. Last time, they didn't seem like they cared that much. This time, they handled it in a more professional way," he said.
Smith commented on a possible cause of the flooding. "What they told us after [the last flood] and after this one was that it has something to do with the drainage in the city." 
"Apparently, after the last time it happened they cleared out the drains to help prevent that from happening, but when it meets the main drain, it backs up. … I heard there was flooding in Admin too. We definitely had more water than Admin, though." 
According to an email sent by the University, both Hamlin and the Administration Building had "storm water intrusion." 
"We don't want to live in the basement of Hamlin anymore," Smith said. "Obviously that's not something for this year, but as we are discussing the future, it is probably not the best area for us to be in because this happened again."