Advantage: John Carroll Tennis Launched Court Campaign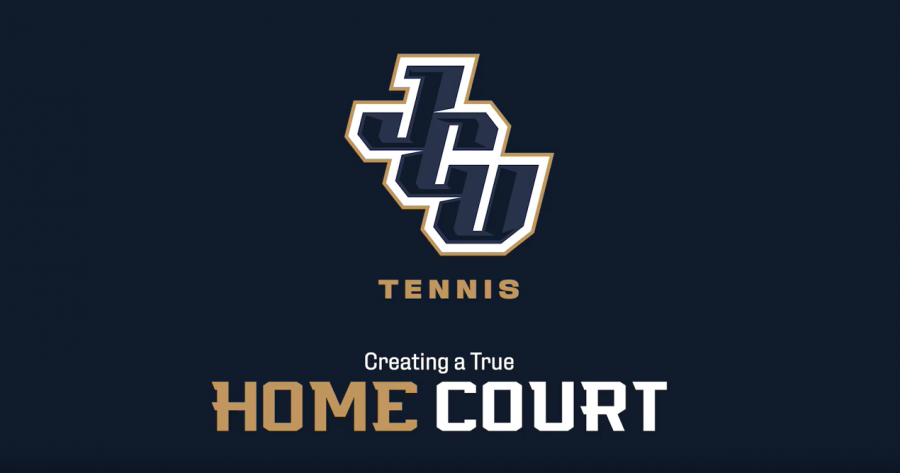 "The time has come to give John Carroll tennis some home-court advantage," said Michelle Morgan, senior director of athletics and recreation.
John Carroll released a video on June 25 announcing the $2-million Home Court Campaign, which aims to transform the current tennis courts into a state-of-the-art tennis facility.
"For the past 10 years, we haven't played a game on campus. We play at eight different locations," said Shaun Keenan, head tennis coach in the video.
The planned facility will include six courts, reaching the Ohio Athletic Conference's specifications to host tennis matches on campus.
"This tennis program has had a long history of success," said Dave Short '81, a former captain of the men's tennis team, and, more recently, chair of the university's board of directors.
"The men's tennis program today has been undefeated since 2015. They are 63-0," Short said in the video. "And yet, because we only have three tennis courts and the Ohio Athletic Conference requires us to have six tennis courts, we have not been able to host a match on campus in 20 years."
Not only would the new facility benefit student-athletes who currently attend JCU, the courts may also entice prospective Blue Streaks to consider JCU more seriously.
"I've taken around a lot of recruits and talked to them and showed them around campus, and the first thing they really want to know is: Where are the tennis courts?" said Andy Siciliano '21, a member of the men's tennis team.
"And we don't have the ability to show them because the courts we show them are two courts that have cracks and tailgate tables on them, and this is a reason I feel like in the past we have actually lost a couple of recruits," he continued.
To fund this campaign, the University is looking for donors. "It would be great if other alumni and other supporters of both the men's and women's program would join me in investing in the new tennis facility," Short said.
Short gave examples of how an individual can financially support the campaign. "There is a wide range of opportunities for anyone who is supporting the tennis program. They could invest to have a court named after them. They could invest to have some of the bleachers named after them."
The timeline of the project as well as where the tennis courts will be placed has yet to be determined.
"We are currently in the fundraising stage of the Home Court Campaign. Decisions regarding the proposed footprint of the tennis courts have not been made yet," said Mike Scanlan, the University's executive director of strategic communications.
The video can be found here. There is no link to donations in the description box of the video.