Cleveland Guardians lead the league as playoff season lingers around the corner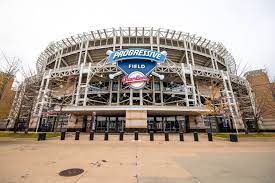 With 24 games remaining in the season, the Cleveland Guardians sit two and a half games ahead of the Chicago White Sox for first place in the American League Central Division. You read that right, the team that many national pundits predicted to be a walkway for the White Sox and Twins, currently leads their division. The way the Guardians have done it has been strange as Terry Francona's team is nearly last in the league in home runs and has had double digit rookie debuts. 
Baseball has always been a pitcher's game and that adage has rang true for the Guardians. Ace pitcher Shane Bieber has quietly produced another Cy Young caliber season and has almost certainly earned contract extension talks in the offseason. "Dr. Sticks" Triston McKenzie has had a breakout year on the bump and will be a reliable second option should the Guardians make the playoffs. Cal Quantrill has put together his first successful full season and has yet to lose a start at Progressive Field. With injuries to Zach Plesac and Aaron Civale, Cody Morris has been given the chance to join the rotation and has run with his spot since joining the team.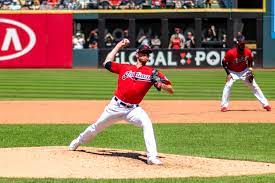 "It's really exciting to be a part of this," Morris told the Carroll News. "I just want to try and help this team win."
As good as the Guardians' starters have been, the bullpen has been nothing short of dominant in the second half. Emmanuel Clase has been near perfect this season as he has befuddled hitters with his cutter and earned his first all star game appearance. James Karinchak has surged to his 2020 form and another comeback story has joined the bullpen. Following a switch to the bullpen in 2022, Sam Hentges has made a living as one of baseball's most dominant relievers in the second half. 
"I think being consistent with my mentality is the most important," Hentges said to the Carroll News. "How I go through my routine each day in a similar manner as well as how I attack each hitter in a game needs to be consistent." 
While pitching is paramount, hitting is a luxury the Guardians have had. Jose Ramirez has produced another MVP caliber season while youngster Andres Gimenez joined him in the all star game. Steven Kwan has entered rookie of the year conversations and fellow rookies Oscar Gonzalez and Nolan Jones have provided pops in stints with the big club. Josh Naylor has claimed the middle of the batting order and is in the race for Comeback Player of the Year following a devastating season-ending injury in 2021.
With such a young roster, one thing has remained consistent with the Guardians, their mentality. 
"We are all fighting for the same thing, everybody is all in and ready to go each day and do whatever we can to get a W," said Hentges. "If we fall short that night, we have that mentality that we will bounce back the next day. There is no panic in the clubhouse."