JCU Parking Crisis Continues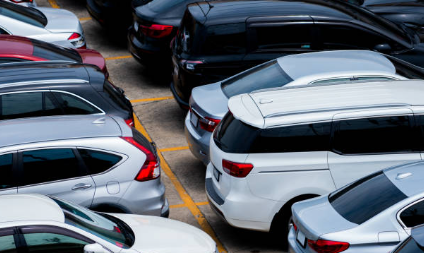 As the Belvoir parking lot awaits the construction of the field house and remains empty, many underclassmen face parking challenges in the lots off-campus. These off-campus locations include the Green Road Jewish Family Experience (JFX) and Notre Dame College.
At first thought, the parking plan doesn't seem to present any grave issues. The shuttle van provides transportation from the lots to campus and operates on a Monday through Sunday schedule. However, aside from the inconvenience of parking off-campus, the shuttle van constitutes possibly the biggest problem in this scenario due to its unreliability and inefficiency.
Students report that the shuttle van has arrived late several times since the start of its operation on Aug. 28th. On some occasions, it arrives so late that students end up walking to campus. Not only is this inconvenient for the sake of time, it poses a huge safety concern for students who need access to transportation late at night. 
Allison Foos '25 speaks for the majority of these students on how unpleasant of an experience it is to park off-campus. 
"My roommate and I were waiting in the Green Road parking lot for the shuttle when it pulled in, never stopped, and immediately pulled out of the parking lot without even giving us a chance to get on," explained Foos.
More students concur with Foos' statements and have endured disappointments of their own. Sophomores Sarah Foster and Corey Blaha voice their qualms about off-campus parking on Green Road. 
"A majority of students feel that their cars are unsafe in the new parking lot," stated Foster.
Similarly, Blaha said, "I feel like there should be some more security measures for the lot, especially seeing that it only took a week for a car to be stolen."
"The early ending shuttle times are stressful for individuals working late jobs, coming home late from seeing family, etc," Foster continued."It is frustrating to know that we are paying for parking, yet John Carroll is not providing our cars with a secure and reliable lot."
"Part of the lot should be closed off for construction vehicles, but the majority should be open," proposed Blaha.
Stefano Carpinelli '26, parks at Notre Dame and drew on an experience where his expectations of the shuttle were unmet: "I had one experience where the shuttle never came and my friend called the school and they told us on Sunday that shuttles weren't supposed to start until five even though the email that they sent said that it would start at twelve."
Despite the challenges seen with off-campus parking thus far, Chief Hurd chimed in with uplifting news. Hurd is excited to announce that a tracking app will be established soon for students to locate the shuttle van in order to eliminate confusion about arrival and departure times. "It will be nice for students to manage it and for us to manage it on our side," he adds.
"
I feel like there should be some more security measures for the lot, especially seeing that it only took a week for a car to be stolen.
— Corey Blaha
Acknowledging the recent auto theft on Green Road, Hurd assured that the JCU police department is partnering with the Jewish Federation of Cleveland, the owners of JFX, to increase security to ensure campus safety. He said that "there are things that are happening that won't be seen," implying that investigation is underway. He also advised to "stay in your car until you see the shuttle and wave to the shuttle van to get its attention."
Moving forward, Hurd anticipates the construction of Belvoir parking lot, which is set to begin in October. 
"It's quite a bit of coordination. A big project like this moves slower," he says. "We encourage people to carpool or find other ways to get to campus.[Off-campus parking] is going to be the pattern that we'll have to get used to."