The spectacular "Trixie & Katya LIVE!"
On Sept. 13, Cleveland was graced with the presence of two world renowned drag queens: Trixie Mattel and Katya Zamolodchikova. I had the pleasure to attend their tour, "Trixie & Katya LIVE!" with Gianna Bordonaro '24 and it surpassed my expectations.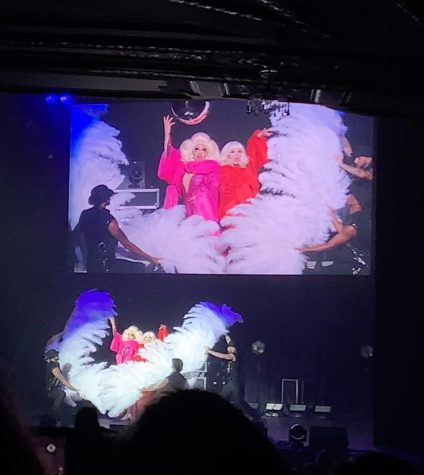 Trixie and Katya both came to fame after their appearance on season seven of "RuPaul's Drag Race." While neither won the competition that season, they became the fan favorite queens after their personalities stole the show. They have continued their collaboration on a myriad of projects, from the short-lived "The Trixie & Katya Show" to their multi-season web series "UNHhhh." They have also released makeup together via Trixie Cosmetics and co-wrote two books.
Their first large-scale tour began Sept. 12 with a sold-out show at Radio City Music Hall in New York City. Cleveland was second in the run, so I knew the show was going to be extraordinary. They performed at Playhouse Square's Connor Palace, saying during the show that the only way they could imagine following up their NYC show was with "Cleveland on a Tuesday."
Going into the show blind was optimal for the experience but my expectations were high. I expected an hour of stand-up, lip syncs and some great jokes. Instead, I was met with more than two hours of a theatrical performance. While it was scripted beat-for-beat, they still brought the authenticity that the audience loved; it seemed like we were cheering and clapping every five seconds.
The script for the show fit their raunchy and absurd comedy well as it was filled with innuendos and jokes not suitable for publication. They kept us on our toes throughout, stating they would be performing the work of "Miss William Shakerspeare." Yet, we saw a mock TED Talk, a hostage scene, a guitar performance from Trixie and more. The deep cut references to their previous works were crowd pleasers, including Katya's infatuation with Nicole Kidman's AMC advertisement and Trixie's consistent interrupting. I never anticipated that the show would be so well structured so the script was a success.
Bordonaro said, "I could have watched the show for days since I never knew what they were going to do next. I just think the script was so well written and cleverly silly."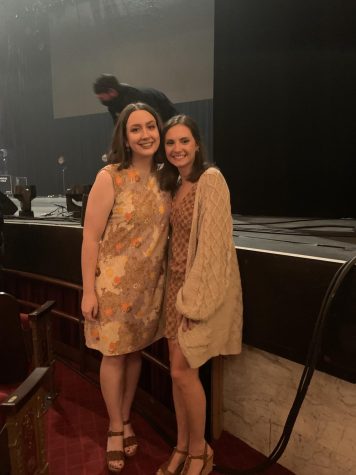 Their tour was supplemented by the talent of Kelly Mantle, another hilarious drag queen. She appeared on season six of "Drag Race." Her role in the show was the queens' fictional manager, Sandy. She got her own number set to "Rose's Turn" from "Gypsy." She made one of the best jokes of the evening, taking a jab at RuPaul's infamous fracking controversy. Every time she walked back onto the stage, she stole the show.
It's impossible to talk about a drag show without mentioning the hair, makeup and outfits. Every single look was incredible (maybe not Katya's comically bad ponytail) with each look tailored to their personal style to perfection. Trixie performs in Katya's bright USSR red during the show at one point, and even that was stellar. It is evident that their perfect hair and makeup are a result of many years of perfecting their techniques. A personal favorite was the sparkly heels that both Katya and Trixie shined in.
Even if you are not able to pay for and travel to one of Trixie and Katya's live shows, all fans of drag and comedy should check out their successful escapades. They are filled to the brim with talent and charisma – we are just starting to see their fullest potential as performers.