Streaks of the Week (9/26)
Each week The Carroll News sports section names five Blue Streak athletes "Streaks of the Week". Congratulations to this week's athletes on their outstanding performances.
Football: Sophomore, Keyshawn Colmon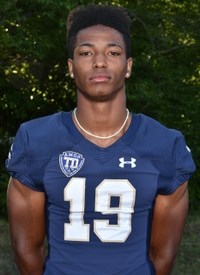 In his first ever collegiate game, Colmon caught two passes for 33 yards against the Otterbein Cardinals. His second reception ended up being the game winning touchdown, securing a 2-0 start for the football Blue Streaks.
Football: Senior, Chad Stalnaker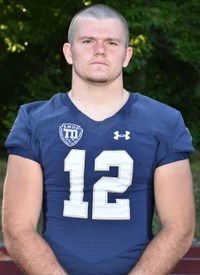 D3Football.com All-American Chad Stalnaker added support to his campaign with a team-high 12 tackles against Otterbein on Saturday, Sept. 21. Stalnaker also added three key fourth quarter stops against the Cardinals.
Men's Soccer: Freshman, Mario Aboumitri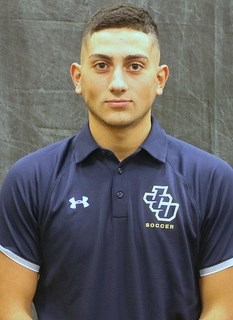 Down one goal with 1:32 remaining, the Blue Streaks 'undefeated record was in jeopardy. Aboumitri scored a goal to keep the Blue and Gold  without a loss. That was his second career goal, and an important one. 
Volleyball: Sophomore, Cassi Calamunci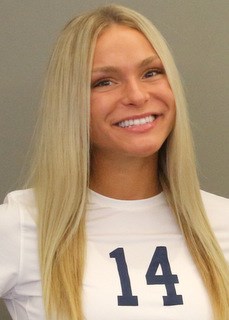 At the Allegheny College Trimatch in Meadville, Pennsylvania, on Sept. 21, Calamunci was instrumental in the Blue Streaks shutting out both opponents. She led the team with 18 kills and 11 digs combined in both games.
Women's Soccer: Freshman, Mackenzie Stease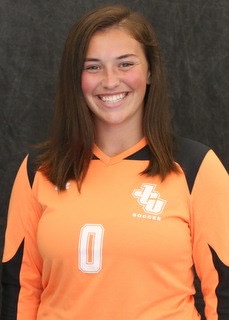 Just four games into her collegiate career, Stease, a freshman from Brecksville, Ohio, was thrown into the fire as the starting goal keeper. Since then, she has posted two shutouts in three games and six saves for the Blue Streaks.