"The Last of Us" touches audiences with "Long Long Time"
CONTAINS SPOILERS FOR "THE LAST OF US"
Most of us are currently in the throes of tuning in every Sunday night for HBO's "The Last of Us," the network's latest original show based off of the highly esteemed 2013 video game. This week's episode, "Long Long Time,"already has helped to establish TLOU as one of the best shows airing today. Let's explore just what made it so special.
The story picks up after the death of Joel's (Pedro Pascal) post-apocalyptic partner Tess (Anna Torv), leaving him to come to terms with his new survival situation paired with Ellie (Bella Ramsey). As he is recalling the events of the epidemic's outbreak (and life before), he is reminded of the story of Bill and Frank, a unique duo with a beautiful story we get the privilege of watching.
I'll keep the synopsis of their story brief because words don't do it justice; watching it unfold is worth every second. A Twitter user described the episode as "a gay version of 'Up,'" which is a near-perfect description, but it fails to acknowledge their unorthodox living situation.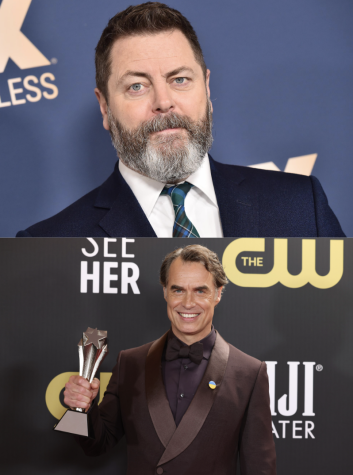 Bill, an independent man who spent years preparing for the end of the world, hears one of his alarms go off for a trap and meets Frank, who is just scraping by in their fungus-infested world. Bill is entirely closed off to this man, as there was no room for any relationships in such dire circumstances. Yet, after sharing a meal and singing Linda Ronstadt's "Long Long Time" at the piano, Bill's humanity was restored as he allowed himself to fall vulnerably in love.
In a different show, this might have been seen to many as a filler episode that just distracts from the main story. However, "Long Long Time" serves an important purpose for TLOU: reminding us about how love is found in the darkest of times, which is demonstrated by the previously mentioned humanity Bill shows and subsequently explores. 
The video game was so successful because of the authenticity of the human experience it showed, and this episode continues that legacy. They become one unit that (despite Bill's early resistance) was codependent. Bill even says "I was never afraid before you showed up," showing us the reason for why their survival became a necessity.
The episode ends with Frank deciding it is his time to pass, 16 years after they first unite, as his illness and age have crept up on him. Instead of this becoming a tragedy for Bill, he takes it as an opportunity to leave this existence as the unit they became. Even Frank points out how romantic their shared moment of death is. For such a grim show, the expected alternative was one (or both) of them dying at the hands of the plague that had been destroying the world for two decades.
The ending the creators wrote for Bill and Frank was exactly what we needed for the episode to make such an impact. Not only are all love stories in post-apocalyptic shows doomed to fail, but most mainstream media about LGBTQ love ended on a traumatic note for a long time (look at "Brokeback Mountain" or "My Own Private Idaho" as examples). All expectations were subverted and we got to enjoy watching two people celebrate their lives together until their timely end. 
It would be remiss of me to not mention the superb acting of Murray Bartlett (Frank) and Nick Offerman (Bill) as they seamlessly became the heart of the episode. Bartlett, now famous for portraying Armond in season one of "The White Lotus," is charming and kind, helping round out the rough edges of Bill. Offerman's vulnerability in the episode was impressive considering his reputation for playing such tough, Ron Swanson-esque roles throughout his career. 
"Long Long Time," as well as the rest of TLOU, has already changed television history while only being on its third episode. Both casual viewers and die-hard fans of the original game have praised the show endlessly. So, let's just hope that the next seven episodes bring the same level of humanity and perfection to the table.