Budgeting as college students: discounts around campus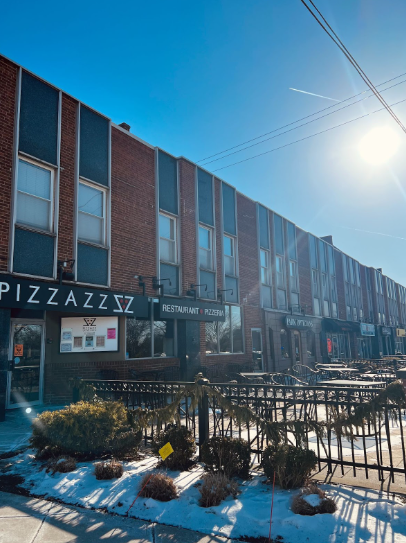 As college students, our pockets have seen better days. Many of us find that expenses add up year after year which can take an extreme toll on our budget. However, the million-dollar question is: how can we, especially as college students, prioritize the cost of college while still having enough funds for other personal activities?
First, Wells Fargo suggests tracking your spending by making lists of your income and expenses, doing the math to calculate your excess funds and adjusting for additional expenses and income changes. While this is helpful advice, it may sound very business-oriented and intimidating. We're not all financial experts but, with practice,  we can learn to become wise with money.
In simpler terms, the best way to start with budgeting is by watching our spending and by finding ways to save money. This starts by seeking places that understand the burden that tuition costs bring. Fortunately, local businesses in University Heights offer opportunities for college students to save their extra cash for what is important in our lives now: a college education .
After researching businesses that offer student discounts, I compiled a list of local places right off-campus in Fairmount Circle and on Cedar Road that cater to students with empty pockets. 
To kick-off the list, we'll begin with our beloved Ben & Jerry's. The ice cream shop offers a 10% discount if you show them your John Carroll Student ID.  Next door, Frantantonio's Barber Shop offers a student discount after a fresh haircut. Right down the road, Geraci's Italian Restaurant grants a 20% student discount on pizza orders. Make sure to show your Carroll ID before you pay.

Monday through Sunday from 2pm-5pm and all day Wednesday, Piada Italian Street Food on Cedar Road offers an $8 student special for college students. This includes any entrée and a large fountain drink redeemed by showing your student ID at the register. 
Don't have an interest in traveling out of your room? Online discounts are available for students to activate from their own rooms. If you want to order textbooks, listen to music or stream your favorite shows, you can save dollars by taking advantage of online student discounts. For example, Amazon Prime Student provides a plethora of offerings such as prime shipping on textbooks, free food delivery at GrubHub, discounts on flights and hotels, homework help and deals on college essentials.
Are you an Apple Music user or a Spotify user? Don't worry–it doesn't matter which you use. Both have their own student subscriptions with additional benefits. If you use Apple Music, a student subscription can be purchased for $5.99 a month by verifying your school email. Not only is it a cheaper option than the regular subscription but it also comes with a free trial of Apple TV+. If you use Spotify, Spotify Premium offers a student plan with perks of receiving Hulu (with ads) and SHOWTIME subscriptions for $4.99 a month.
There are plenty of local businesses that recognize the difficulty that comes with  newfound independence as college students. Gradually, students can use this period to get a hold of our spending habits and to look towards a stable future. If you're at a local place and you're unsure if they offer student discounts, don't be afraid to ask at the register before check out. While not every location offers discounts, it doesn't hurt your wallet anymore to pop the question.