"Somebody I Used to Know" subverts rom-com expectations
The romantic comedy genre has not seen significant change over the past few decades, which is apparent as we are bombarded with their same rinse and repeat structure and mass manufacturing. However, that cycle may be broken with emerging progressive rom-coms like the new "Somebody I Used to Know," which provides a new perspective on the modern love story. The Carroll News had the opportunity to sit down with Dave Franco ("Now You See Me," "21 Jump Street"), Alison Brie ("Community," "GLOW") and Jay Ellis ("Top Gun: Maverick," "Insecure") in a college roundtable to discuss their involvement in the film and just what makes "Somebody I Used to Know" so special.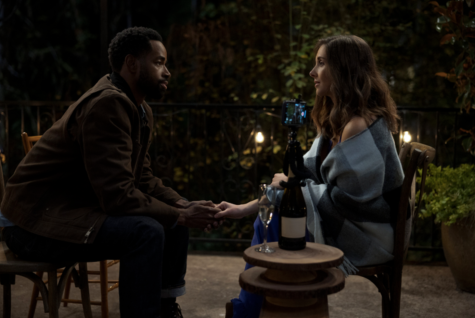 "Somebody I Used to Know" follows Ally (Brie): a hard working woman whose television show gets canceled, which she uses as an opportunity to go home to Washington and reconnect with herself. Here she runs into an ex-boyfriend, Sean (Ellis), which evokes her old feelings and sparks jealousy between her and Sean's fiancée, Cassidy (Kiersey Clemons). Though it sounds like the formula for your run-of-the-mill romantic comedy, it's far from boring as it peppers in unexpected surprises. 
Director and co-writer Franco provided insight on the film's inception and execution. He explained the thought process in writing an unorthodox rom-com with his own spouse, Brie, stating that, "Alison and I, we wrote this movie together and we both genuinely love romantic comedies, but we used what we know and love about the genre to almost lead the audience down a certain path where they might think, 'Oh, I know what's gonna happen,' and then we try to pull the rug out from them every step of the way." As previously stated, the film subverts all expectations which was pulled off well in Franco and Brie's writing.
Franco also spoke on his sources of inspiration in developing the story, citing "Pretty Woman," "When Harry Met Sally," "My Best Friend's Wedding" and "Sleepless Seattle" as a few examples. He elaborated on these selections saying that "They're movies about real people going through real issues and they're grounded, and there's no fluff on top of that." Franco and Brie were able to borrow ideas from the previously mentioned stories to create more depth for the women in the film.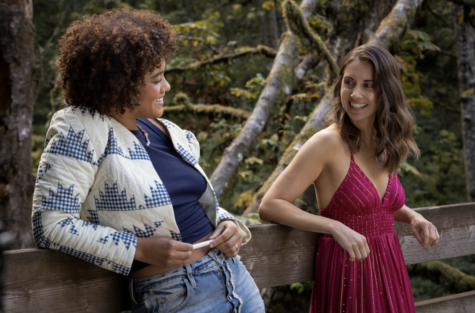 An impressive feat of the film is its redefining of the rom-com genre while simultaneously being a thoughtful exploration of feminism. Brie discussed her fondness of writing about complex, independent women which is an aspect of the film that came as a pleasant surprise. She raised a few questions about that dynamic:  "Am I jealous of this person? Am I identifying with her? Do I want to be her?" While there is an initial rivalry between Ally and Cassidy, their relationship goes beyond that of the jealous ex-girlfriend and evil new girlfriend trope as they get to know one another. 
There are some overt displays of female empowerment, such as Ally's affinity for nudism, but there are subtleties that do not draw attention to themselves like the normalizing of female body hair and respect of women from the men in the film. When talking about writing the film, Brie expressed that there's a lot of her in the story by saying, "These are facets of my personality and my existence as a woman and how I think of the 'modern woman' to be." She had radiant optimism when mentioning how the media has begun to address topics like mental health and body positivity, saying it's "refreshing" to hear these discussions being had. 
"Somebody I Used to Know" is a film for the romantics and cynics of the world as well as for those who want to experience the possibilities for the future of feminism as standard practice in filmmaking. There was care put into all aspects of the film, which will win the hearts of all kinds of audiences. You can watch "Somebody I Used to Know" on Prime Video starting Feb. 10.