Streaks of the Week (10/3)
Each week The Carroll News sports section names five Blue Streak athletes "Streaks of the Week". Congratulations to this week's athletes on their outstanding performances.
Football: Senior, Conner Bogard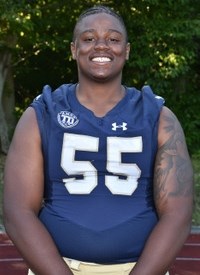 A D3football.com preseason All-American, Bogard racked up nine tackles and a sack in JCU's 37-14 loss to Mount Union last Saturday. The defensive tackle is now second on the team in tackles with 23.
Men's Cross Country: Senior, Matt Halgarth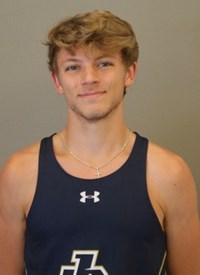 Halgarth made his season debut last Saturday at the All-Ohio Championships in Cedarville, Ohio, and it paid off.  The senior had the fastest time for the Blue Streaks, leading the way with a 26:59.6 and finished No. 20 overall.
Women's Cross Country: Sophomore, Hannah Lenze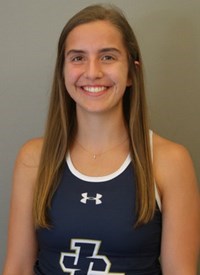 The John Carroll University women's cross country team also participated in the All-Ohio Championships last Saturday and were led by Lenze, who placed No. 25 overall with a time of 24:23.5 in the 6,000-km race.
Women's Soccer: Senior, Jaclyn Audino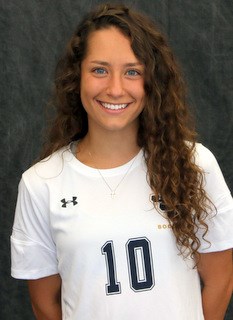 In a 2-1 win over Ohio Wesleyan last Wednesday, Audino scored both of her team's goals. Also, in a 3-1 loss to Case Western on Sunday, Audino had an assist to move her into second all time in assists in program history.
Volleyball: Sophomore, Ally Bartolone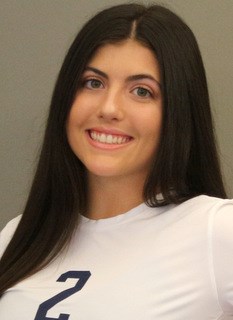 Bartolone has helped aid the best start for the Blue Streak volleyball team since 2014. The setter recorded 32 and 18 assists respectively in the team's wins over Ohio Wesleyan and La Roche last week.