Streaks of the Week: March 17-19
Each week, The Carroll News sports section names five Blue Streak athletes "Streaks of the Week." Congratulations to this week's athletes on their outstanding performances.
Baseball — Justin Hanley, Gr.
In a tough series with Mary Washington in Virginia, Hanley sparked the Blue Streak offense with a combined two home runs and seven RBIs in the three games against the Eagles.  During Game 2, the graduate student became just the second player in JCU history to amass 20 or more home runs in a career.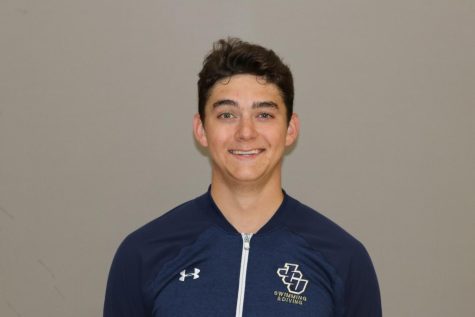 Men's Swimming and Diving — Liam McDonnell '23
McDonnell had one of the best performances at nationals that a JCU swimmer has ever had.  The reigning OAC Swimmer of the Year tallied five All-American awards, and earned fourth place in the 100 butterfly and runner-up in the 100 backstroke.  The second place finish in the 100 backstroke was the best finish at the NCAA Championships for a JCU swimmer since Joe Turi won a national title in the 100 breaststroke in 1993.
Men's Lacrosse — Josh Lombardo '26
Lombardo had breakout performances against Grove City and Ohio Wesleyan as he tallied two and three goals, respectfully.  The freshman midfielder is one of many young players coach Joe Rautenstrauch is working into the lineup combined with the experience that is already present on the team.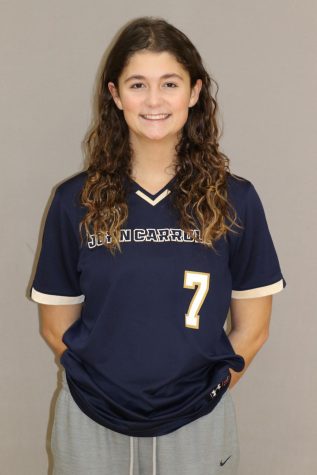 Softball — Lexi Genovese '25
Genovese tallied her first RBI of the season in the second inning in Game 2 against Hiram on Tuesday.  That proved to be the only run scored of the game, as the Blue Streaks won 1-0.  The team is off to an 8-4 start to the season, its best since 2019.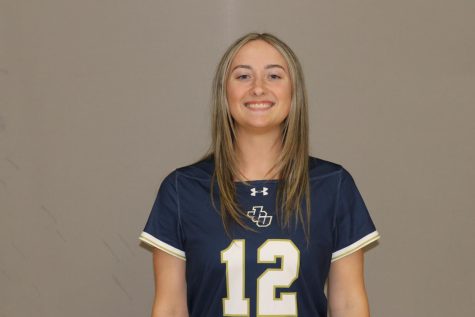 Women's Lacrosse — Olivia Hanulak '24
Hanulak and the Blue Streaks breathed a huge sigh of relief against Albion as they defeated the Britons 9-7 to earn their first victory of the season and break a six game losing streak dating back to last year.  With the game tied 5-5, JCU scored three straight goals in which the junior tallied one and assisted on the other two.