The Beatles social experiment for kicks and giggles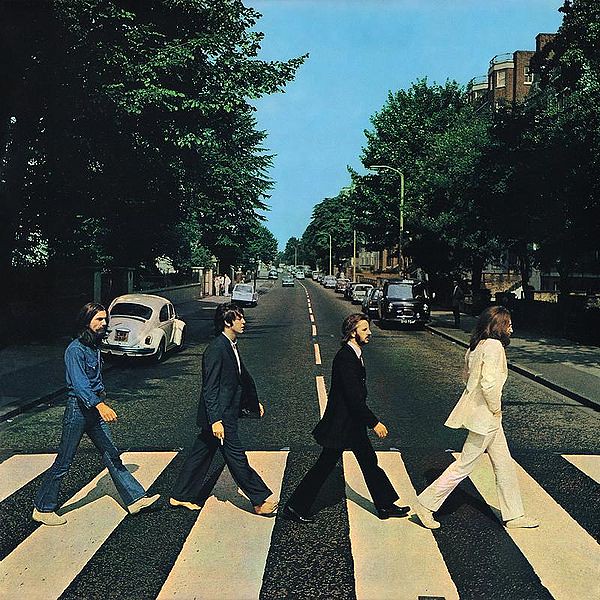 In terms of a lasting legacy on the music industry, all groups and solo artists pale in comparison to The Beatles. Ever since they broke onto the scene with their debut album "Please Please Me" in 1963, the group has left an indelible mark on music. 
Paul McCartney, George Harrison, John Lennon and Ringo Starr have collectively written and recorded over 200 songs, which is quite a feat. Not to speak for others but at least once in every person's life, we go through a Beatles phase. Since their music spans genres and decades, their comprehensive discography allows for listeners to find, at the very least, one song they can identify with.  
This idea begs the question: how many people does it take for their favorite Beatles song to be repeated? So, this author set out on a quest to find an answer to this irrelevant question. Listed below are the people who agreed to take part in this quasi-social experiment and their favorite song by The Beatles. 
1.) Me: "I've Just Seen a Face" off "Help!"
2.) My sister: "Your Mother Should Know" off "Magical Mystery Tour" 
3.) My dad: "Ob-La-Di, Ob-La-Da" off "The White Album" 
4.) My mom: "Let it Be" off "Let it Be"
5.) Bri Callow '25: "Yellow Submarine" off "Revolver"
6.) Emma Arrighi '25" "I'm Only Sleeping" off "Revolver" 
7.) Claire Schuppel '24: "Eleanor Rigby" off "Revolver"
8.) Nathan Burkett '25: "I Want You (She's So Heavy)" off "Abbey Road"
9.) Olivia Espericueta: "Blackbird" off "The White Album" 
10.) Bobby Boland '23: "Hey Jude" off "Let it Be" 
11.) Charlie Marin: "Here Comes the Sun" off "Abbey Road" 
12.) Dr. LBC: "All You Need is Love" off "Magical Mystery Tour" 
13.) Diona Johnson '25: "Strawberry Fields Forever" off "Magic Mystery Tour" 
14.) Mallory Dunlap '25:  "Here Comes the Sun" off "Abbey Road" 
Honestly, it is quite impressive that 13 people were able to identify with music from a band that is so vast yet simultaneously very mainstream. Of all the songs that would repeat, "Here Comes the Sun" does make the most sense since it is their most streamed song on Spotify.   
However, the most interesting observation that could be made when analyzing this list is the lack of variety when it comes to the song's album. "Revolver," "Magical Mystery Tour" and "Abbey Road" appear three times while "The White Album" and "Let it Be" each have two entries on the list. The only song that comes off a different album is, coincidentally, my pick which is off "Help!" and just so happens to be the oldest entry on the list. 
With that being said, let's not forget the songs that made The Beatles…well The Beatles. "Revolver" and "Abbey Road" would not exist if not for "Please Please Me," "With The Beatles" and "A Hard Day's Night." While it may be challenging for some listeners to subject themselves to songs recorded before the year 1965, The Beatles are most definitely worth the listen.