Streaks of the Week (10/10)
Each week The Carroll News sports section names five Blue Streak athletes "Streaks of the Week". Congratulations to this week's athletes on their outstanding performances.
Football: Junior, Michael Canganelli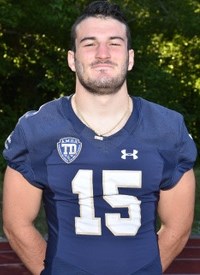 The 2018 First Team All-OAC running back had a tremendous game in JCU's 31-10 win over Muskingum last Saturday.  The junior rushed for 111 yards and two touchdowns for his eighth career game of running for over 100 yards.
Football: Sophomore, Hunter Orlando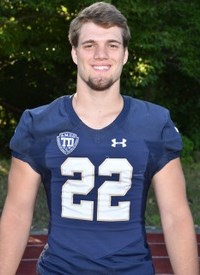 In his first career start, Orlando shined for the Blue Streaks.  In the 31-10 win over Muskingum, the linebacker made 15 total tackles, two of which went for a loss.
Men's Cross Country: Freshman, Alex Phillip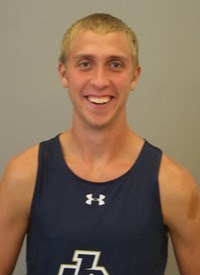 John Carroll headed down to Louisville, Kentucky, for the Pre-Nationals Meet last Saturday and were led by Phillip, who placed 16th overall with a time of 24:51.1 in a race that included Division I and II runners.
Women's Soccer: Sophomore, Brittney Dufalla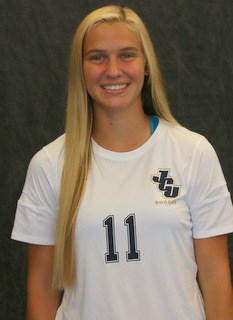 In the Blue Streaks' 3-1 victory over Muskingum last Saturday, Dufalla shined as she scored a goal and added an assist.  The forward is now second on the team in goals scored and points.
Volleyball: Junior, Sarah Calabrese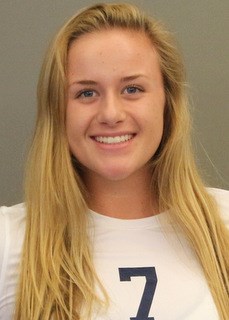 Calabrese led John Carroll in a come-from-behind victory last Wednesday against Geneva. Down 2-0, the outside hitter recorded 13 of her 15 kills on the night in the final three sets. The junior also totaled 18 kills in two games against Muskingum and Wittenberg this past Saturday.